THE FREEDOM OF FORGIVENESS
By Associate Pastor David Seah
2021/03/26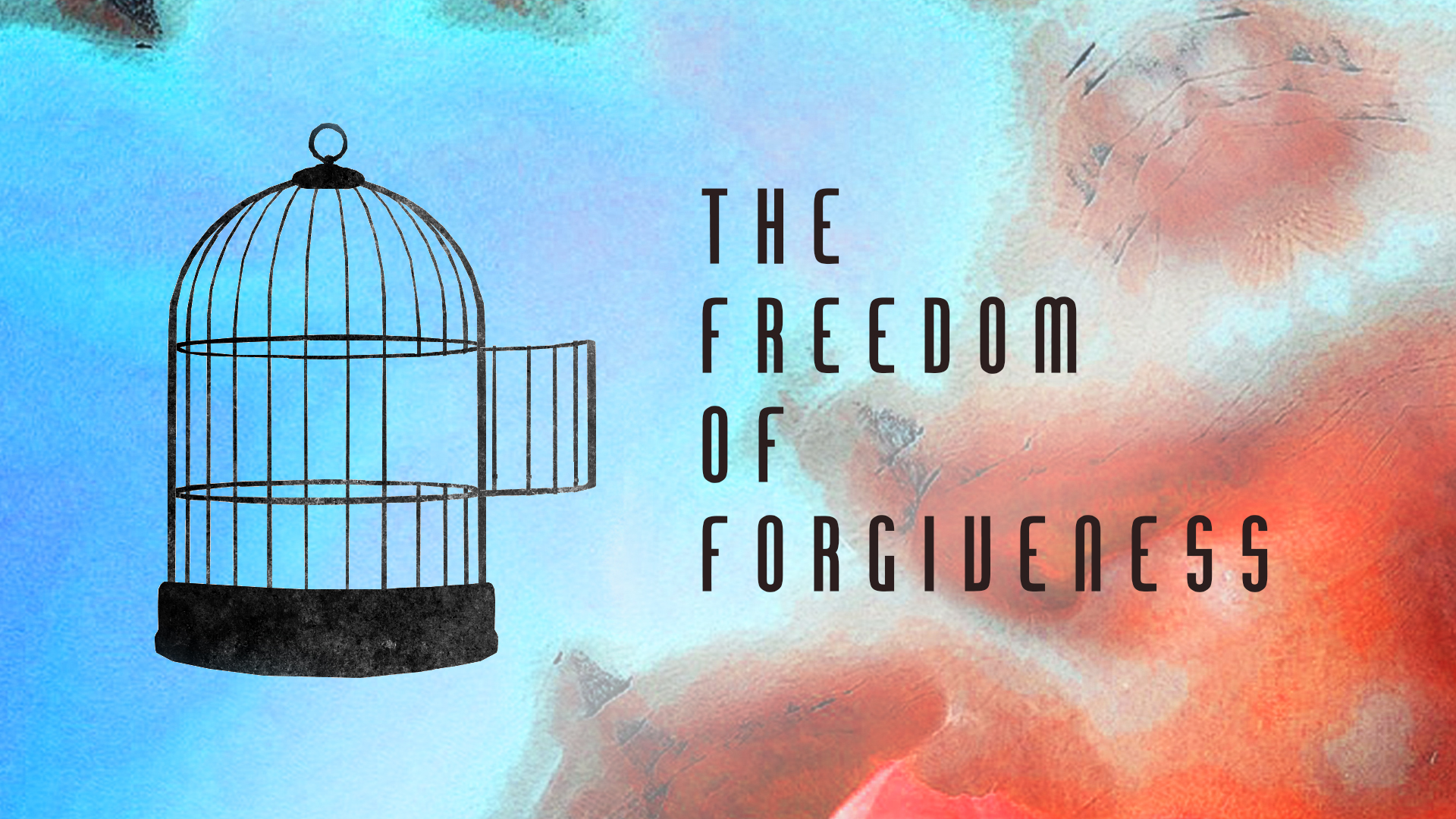 Unforgiveness and bitterness has a way of affecting us in more ways than we can imagine, regardless of the cause, offender or however long ago the offense may have taken place. The Bible speaks of unforgiveness and unresolved conflict as hindrances to our prayer and our relationship with God. The Bible says, "And when you stand praying, if you hold anything against anyone, forgive him, so that your Father in heaven may forgive you your sins" (Mark 11:25). [Read more]
---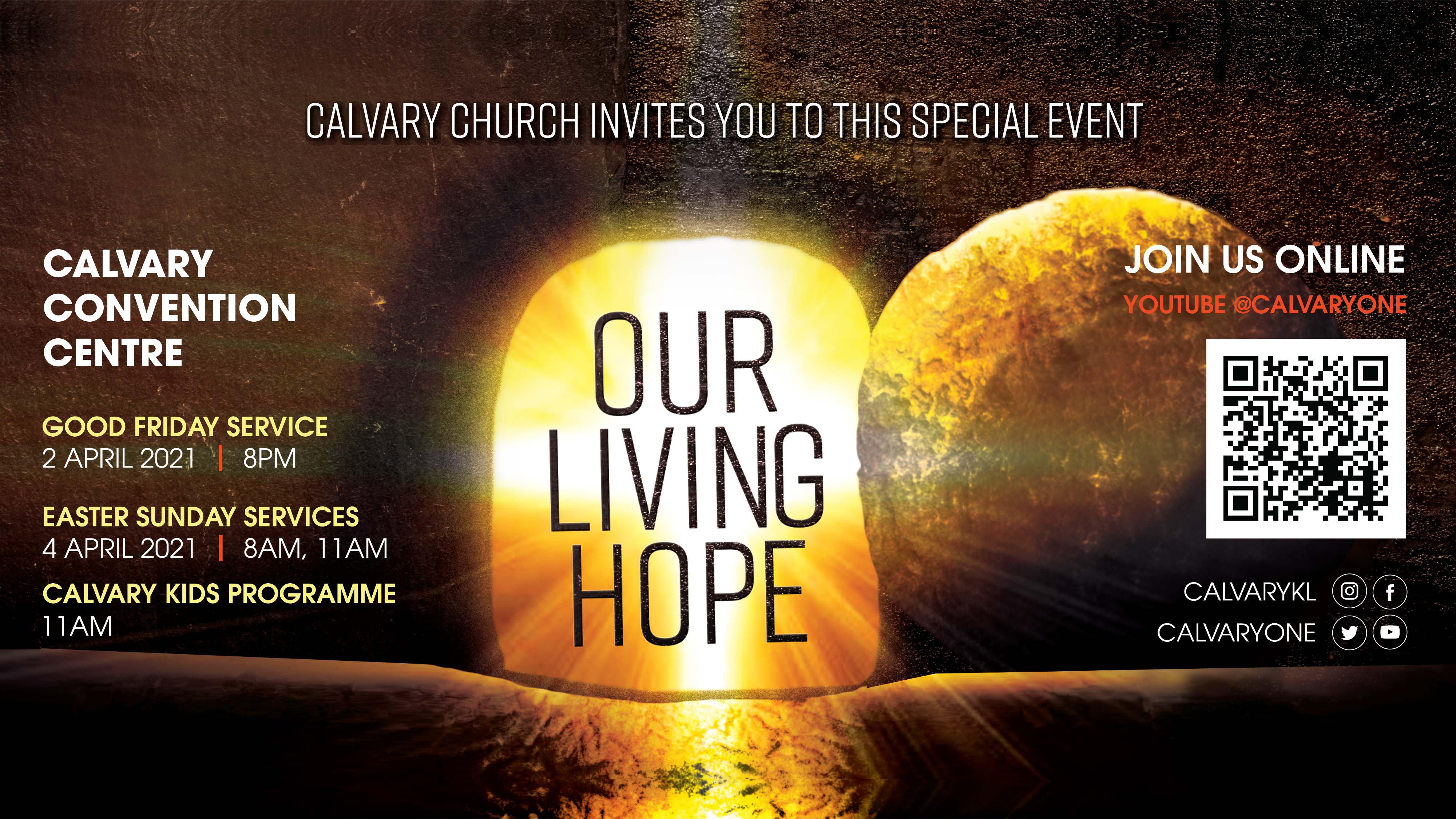 OUR LIVING HOPE
By Associate Pastor David Seah
2021/03/26
Hope.
It is a much-needed word during trying times. It lifts the down-trodden, inspires the weak, and sparks faith in impossible situations.
But Hope is not merely a word, or a concept.
It is a Person.
He walked on earth, transformed lives and ultimately conquered sin, death and the grave. He is our Living Hope!
Calvary welcomes you to a heart-moving musical performance and worship experience, suitable for the entire family:
Good Friday Service
8.00pm*, Friday, 2 April 2021
Calvary Convention Centre

Easter Sunday Services
8.00am* and 11.00am**, Sunday, 4 April 2021
Calvary Convention Centre

*Service will be live streamed via the Calvary Church YouTube Channel
**Children programme available
Come join us, be blessed and you will never be the same again
---
MAKING EVANGELISM & DISCIPLESHIP YOUR LIFESTYLE!
By Tim Cheng
2021/03/26
Calvarites who participated in the evangelistic initiative GODec (Go December 2020) continue to make evangelism and discipleship their lifestyle. Here are three testimonies of salvation and discipleship that took place recently:
Jeffrey Teow, amidst health challenges shared the gospel in the hospital and led two of his hospital room mates to the Lord!

Danny Soh and Peter Khor's persistency on reaching the one lost sheep since December bore fruits, resulting in that individual accepting the Lord!

Low Thiam Siew led two individuals to salvation and is now discipling them; one is faithfully following our Sunday online service while the other is eager to attend our physical service in Calvary Church!
This Easter season, the Evangelism Ministry wants to help you to be effective in witnessing to your immediate circle of influence.Every Calvarite has the privilege and opportunity to experience the blessing of being a witness and disciple-maker.

Our enthusiastic and helpful team is looking forward to your registration via this link [click here], for the online Easter Evangelism 2021 Training sessions 6 or 7 April 2021 at 8pm to 9pm. All participants will receive materials and helpful resources to share the gospel with their loved ones and friends.