SUFFERING AND FAITH
By Senior Pastor Prince Guneratnam
2021/03/01

The current worldwide Covid-19 pandemic has resulted in many suffering from health, economic and mental afflictions. As faithful Christians, we may wonder why these things are taking place. Believers often have a wrong picture; that suffering, affliction and persecution are destructive and have no benefit to our lives. But the Biblical teaching on suffering relates it to our faith. The Apostle Paul's writings help us to understand the meaning and privilege of suffering. When he was going through persecution, he said, "For you have been given not only the privilege of trusting in Christ but also the privilege of suffering for him. We are in this struggle together. You have seen my struggle in the past, and you know that I am still in the midst of it" (Philippians 1:29-30, NLT)... [Read more]
---
TESTIMONIES OF ANSWERED PRAYERS
By Carmen Chong
2021/03/01
LET THE LITTLE CHILDREN COME TO ME
Matthew 19:14
This is how Jesus answered four-year-old Jay Liu's (in picture) prayers. One Saturday, he had a bad fall while running and his mother took him to the hospital. The diagnosis was that he had fractured his elbow and may need surgery otherwise his arm may grow abnormally. The next day, before Jay had a second scan, he asked his mum to pray for him which she did. Right before entering the room for MRI scanning, he again requested his mum to pray for him. While the doctor and nurse stood there waiting, his mother prayed for him. After prayer, he obediently let them carry him up to the machine without any fuss or fear. For the next 45 minutes, Jay kept still throughout the scan. Praise and thank God, the result showed that he does not need any surgery. Jay believes God has answered his prayer. All praises to the Lord for honouring Jay's faith and healing his elbow.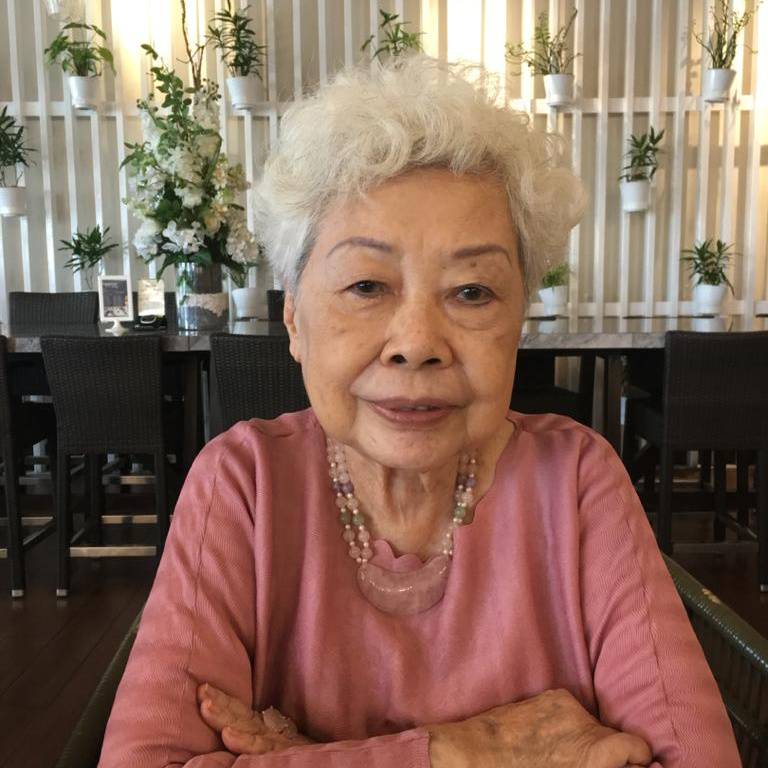 WE WILL REAP A HARVEST OF BLESSINGS IF WE DON'T GIVE UP
Galatians 6:9
Nancy Cheah (in picture) used to be a customer of manicurist Amy Ho. During their manicure sessions, Nancy would share about Christ with her. Even after she no longer served Nancy, she continued to receive messages about Jesus from Nancy. In the beginning she would respond but stopped after a while. After some time of not hearing from Amy, Nancy received a call from her one night. She told Nancy she was saved, baptized and now spends time praying and reading the Bible! Nancy rejoiced and prayed with her for her new life in Christ. She was very much encouraged knowing God has caused the seeds she planted to bear fruits. Nancy has brought Amy to join the Calvary Chinese Fellowship and invites all of us to keep Amy in prayer.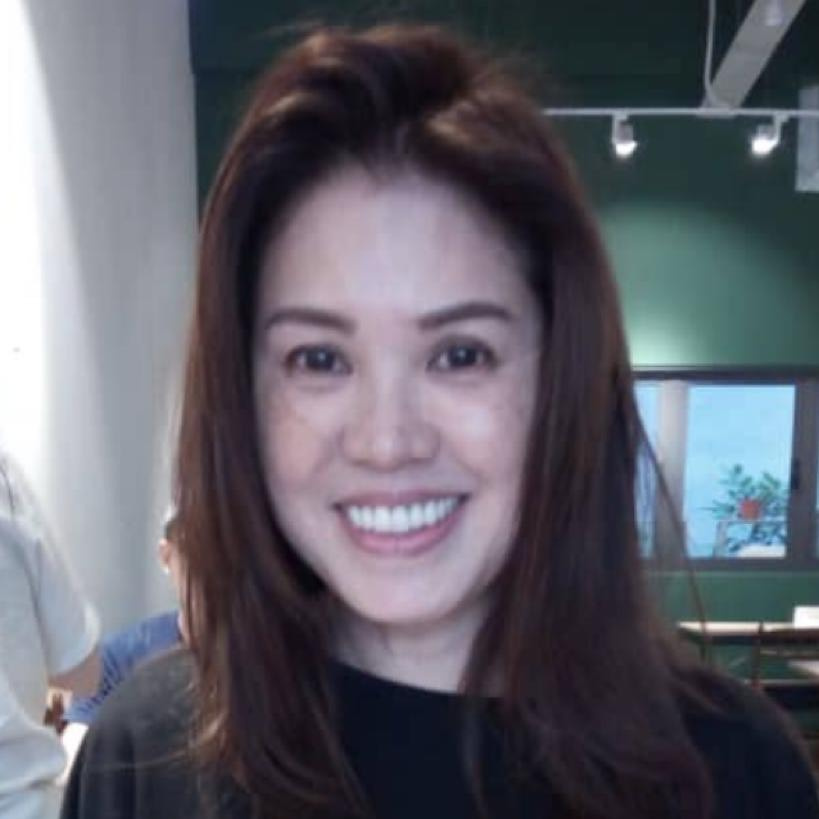 FEAR NOT, FOR I AM WITH YOU
Isaiah 41:10
Jess Kwan (in picture) wasn't able to sleep well since returning to Malaysia from Melbourne. She said, "I woke up in the middle of the night in complete darkness even though there was a street light shining in. A few times, fear just crept into my heart. I would call upon Jesus then tried to sleep again." Sometime later, she was on a virtual meeting with a church member. Before the discussion started, the sister asked what the two black objects were behind Jess. The two objects were decorative items - warriors holding swords. Taking the sister's advice, Jess disposed of them and prayed to break ties with them. Thereafter, Jess slept well and she thanked God for protecting her.
God hears and answers all of our prayers whether it is for healing, for salvation, or for protection. Jess shared her testimony at the Prayer Before Service (PBS) on 24 January 2021. Jay's experience with the Lord was shared to us by his grandmother Sally Ooi at the (PBS) on 31 January 2021. That same day, Nancy testified of God's faithfulness in Amy's life. Do you have a need? We are here to pray with you. Call 010 236 1678 or visit calptower.org.
---
ANSWERING THE CALL
By Tim Cheng
2021/03/01
Armed and well equipped from the GODec (Go December 2020) training, the trainees have stepped up by answering the call in Romans 10:15; "And how can anyone preach unless they are sent?"
GODec 2020 has resulted in the sowing of seeds to many precious people, and a harvest of 48 souls. More importantly, trainees have stepped up in obedience as witnesses, fulfilling God's call. Here are three encouraging testimonies: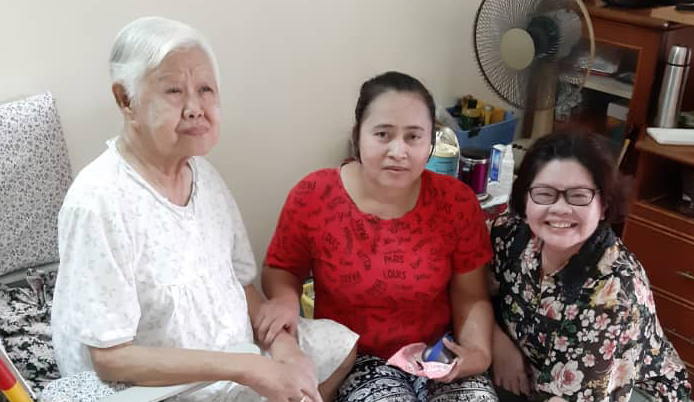 From left: Yong, Sofie, Teresa
Teresa Tan shared her testimony with Mdm. Yong and noticed Mdm. Yong's Cambodian domestic helper, Sofie was listening attentively. Sensing Sofie's interest in the goodness of God, Teresa asked her whether she would like to invite Jesus into her life, and she said yes!
From left: Sally and Susan (taken in February 2020)
Physical distancing is not a deterrent for those who want to share the Gospel. This is evident when Sally wanted to share the Good News with her friend, Susan Tham, in Canada. On a phone call, Sally was bold enough to ask if Susan wanted to accept Jesus Christ as her Lord and Saviour. Upon Susan's affirmation, Sally led her into salvation prayer over the phone!
God can soften the hearts of the strong-willed. This was exhibited through Agnes Chew and her husband, Ong Keng Hock's gathering with their families. After she shared a short devotion about the meaning of Christmas and why it is so special knowing Jesus, to Agnes and Keng Hock's delight, three family members accepted Christ and one person rededicated his life to the Lord!
As believers, let us be joyfully obedient to share the Good News, in word and deed, and expect to see salvation come upon our loved ones and friends. If you have a desire to be equipped to evangelize with greater effectiveness, contact the Calvary Church office by emailing [email protected].
---
GET EQUIPPED FOR 2021
By Annabbel Lily
2021/03/01
The catchphrase "new normal" is deployed as the lens through which we are supposed to scrutinise our changed world. It contends that life will never be the same to where we are today. We are told to reimagine our lives and appropriate a new way of living. Though the rhetoric is seemingly reassuring, it doesn't change the existential question of the meaning of life.
Ecclesiastes 1:9 says "What has been will be again, what has been done will be done again, there is nothing new under the sun." Throughout history, humanity has been dealt with innumerable crises. Pandemics are not new. Nothing is new. So despite being thrown a wrench in the works, the 3Sixteen Working Team together with Associate Pastor David Seah and the LG Leaders, were resolute and forged ahead with its plan to train, equip, and see lives touched and transformed.
All Life Group members are expected to take advantage of 3Sixteen, small group evangelism, and be used by God to demonstrate His love for your unsaved loved ones. Those who do not belong to any Life Groups yet, but desire to be trained in 3Sixteen are welcome.
Click to register for Cycle 4 (06 March – 10 April 2021) or Cycle 5 (31 July – 04 September 2021)
Please seek assistance from your Life Group Leader or email us at [email protected].
ROYAL RANGERS ONLINE COUNCIL OF ACHIEVEMENT
By Darren Wong and David Gan
2021/03/01
Since the Movement Control Order began last year, the Royal Rangers have continued to meet regularly online. To recognize the Rangers' hard work on their advancements and to encourage them to keep it up, Royal Rangers had their very first Online Council of Achievement (CoA) on 6 February 2021. This CoA was for the Ranger Kids (RK), ages 6 to 8 years old and Discovery Rangers (DR), ages 9 to 11 years old.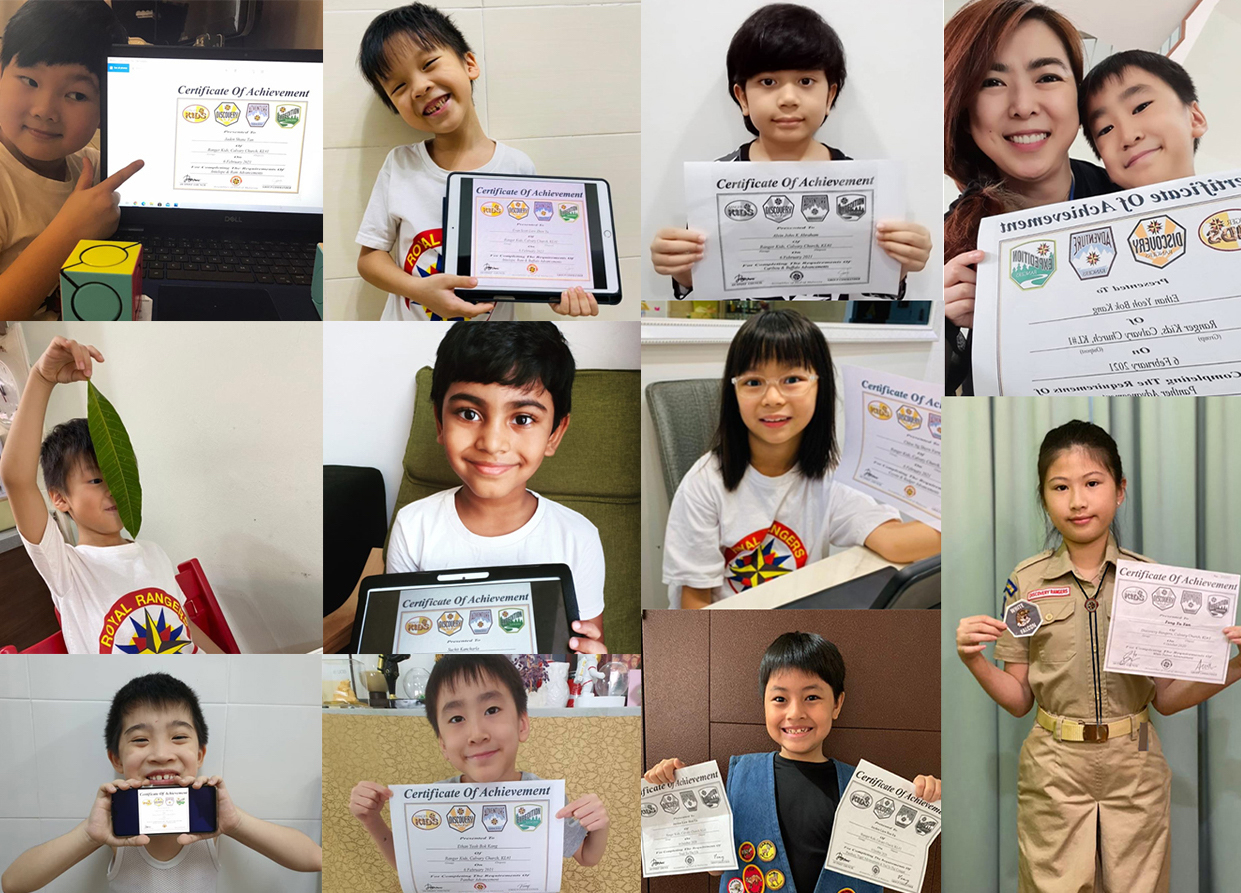 RANGER KIDS
A total of 42 RKs & 14 leaders attended the RK Online CoA. The event started off with an opening prayer and the RR pledge. After some interactive activities, Senior Commander Chin Yoke Yee challenged the RKs as she encouraged them to complete the advancement trail. She also thanked the parents for their support and effort in availing their kids for the RR online meetings. Outpost Commander Darren Wong introduced each age group and the Group Commanders presented the awards to 32 RKs during the CoA. To conclude, Council Chairman David Peter shared a devotion on 'Be Ye Kind' to encourage the RKs to be kind and helpful to those who may be needing help to "finish the race", as he showed the RKs a video of an Olympic athlete who injured himself in a race and was helped to the finishing line by his coach.
DISCOVERY RANGERS
In the DR age group, four Rangers; Ryan Leng, Aiden Teoh, Ethan Lee, and Valerie Rachel Leong shared their testimonies of what they are thankful to God before the awards presentation. Their testimonies are great examples of how God can touch and bless us during this time of pandemic. During the awards presentation, 31 Rangers were recognized for their achievements, with their certificates mailed to them prior to the online CoA. Senior Commander Chin Yoke Yee shared words of encouragement to motivate the DRs to continue to attend meetings faithfully and to work hard on getting their awards. The DRs then adjourned into their individual age groups to connect with each other. This simple but meaningful session ended with closing prayer, and we are glad that 43 DRs attended the online CoA and are thankful to all the commanders for their continuous effort in mentoring the boys and girls to be men and women of God.
For more information about Royal Rangers, contact us at [email protected]