July 07, 2022
The Search
YA ToGather May & June 2022
"YA ToGather". A term coined by the Young Adults Ministry to refer to the young adults in Calvary being "together" and to encourage them "to gather" monthly. It is an avenue for them to belong to a community and explore matters relating to their faith.
During the month of May and June 2022, the ministry organised a two-part session called "The Search" divided into two parts.
Part 1: He Completes, His Timing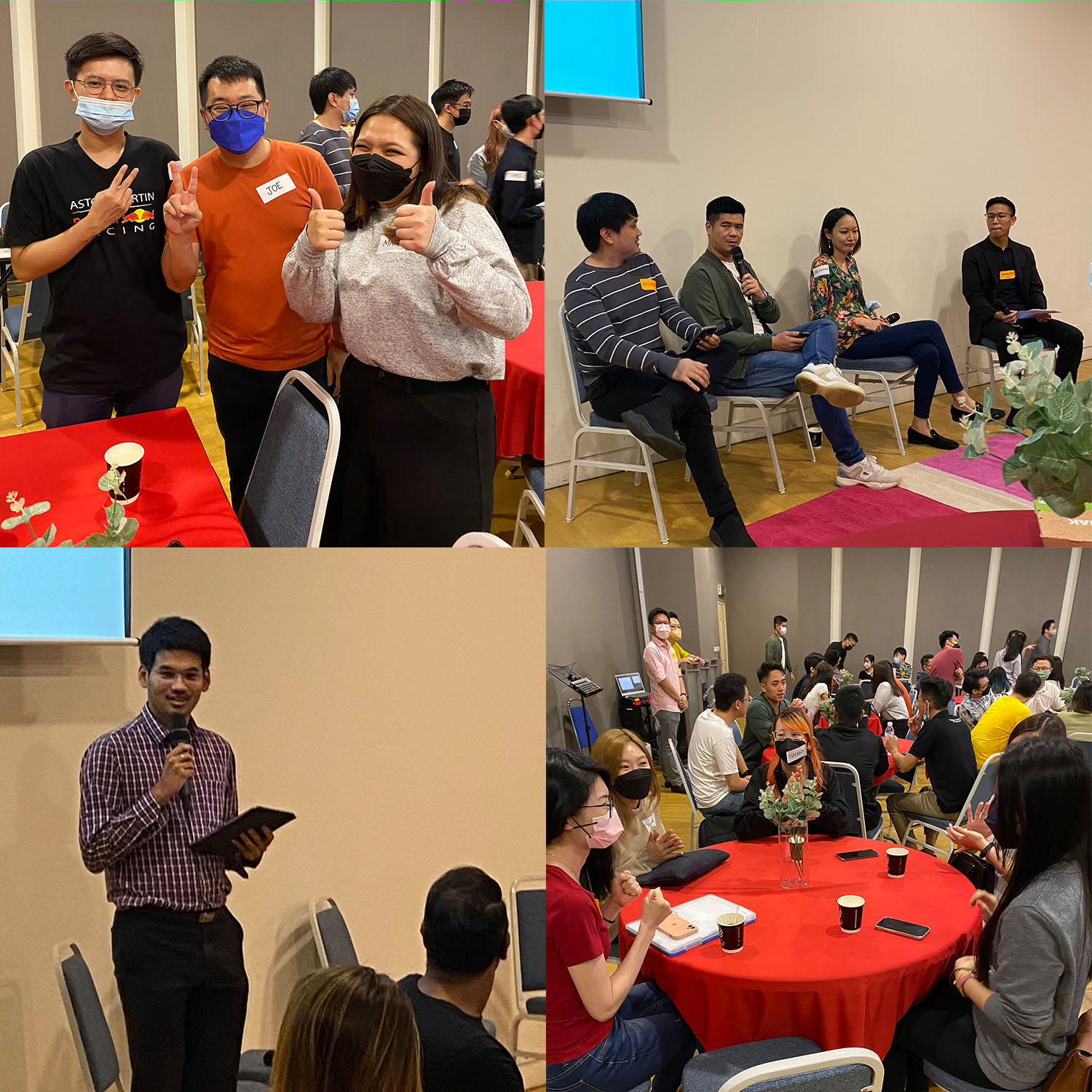 We saw a total of 76 young adults coming together to mingle and to learn from one another on the afternoon of Sunday, 29 May 2022.
The session started with food and fun ice breakers, and then we were separated into groups for a healthy discussion centred around singlehood and courtship.
We also invited three young adults for a panel – Andrew Yem, Chin Ben Jin, and Yap Sze Foong who shared their real-life experiences about finding fulfilment in God in different seasons of their lives, whether being in a relationship or in their singlehood.
Michael Loon, Coordinator of the Youth and Young Adults Ministry, concluded by sharing on Psalm 37:4 to encourage the young adults to delight in the Lord first and He promised He will give us the desires of our heart.
Part 2: Right Qualities, Right Approach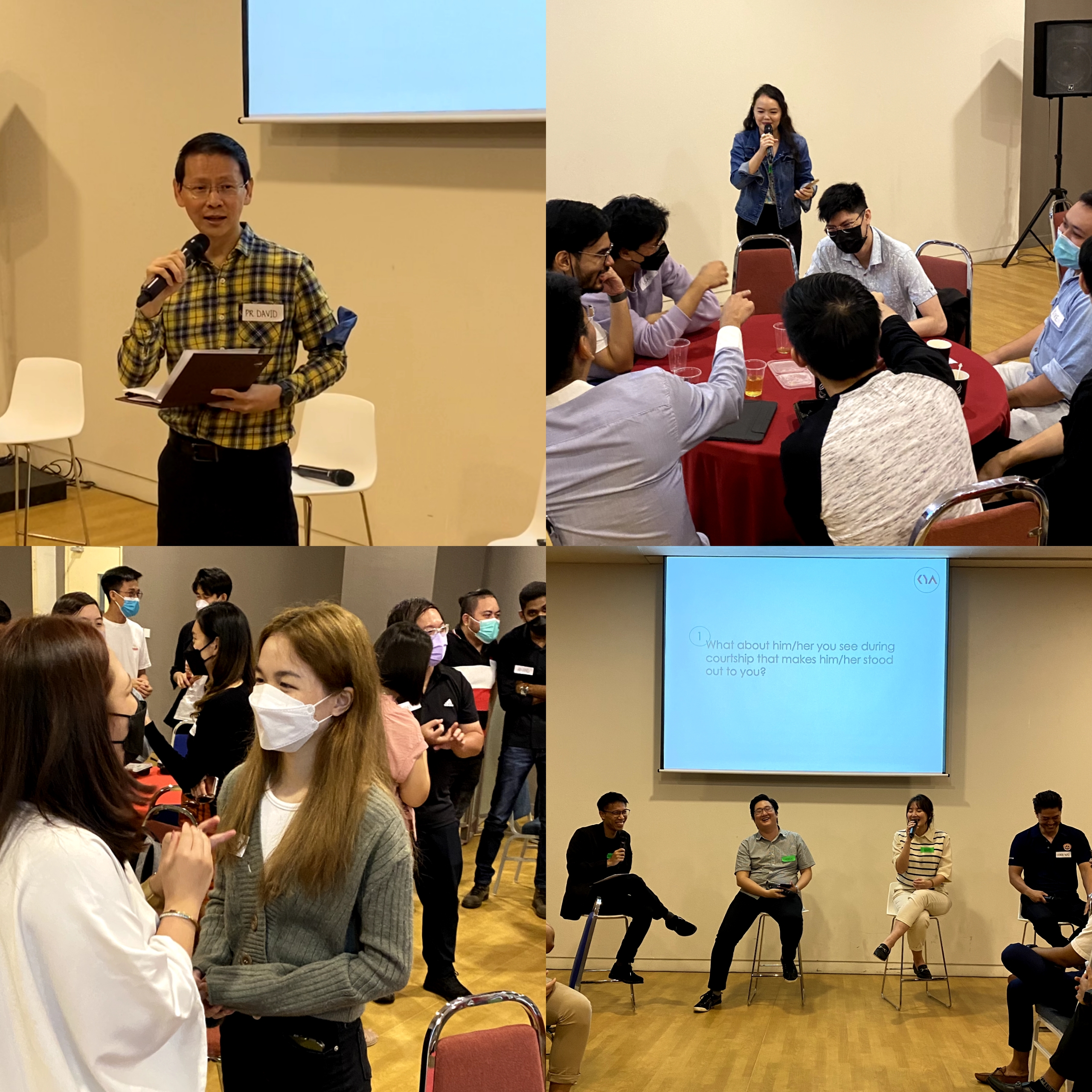 "How dateable are you?" was the question posed to our participants two weeks later on the afternoon of Sunday, 12 June 2022. The young men and young women discussed what made them dateable and what they will avoid in putting others off.
Panelists Darren Here, Carmen Chong, and deacon Wong Horr Wai shared about the qualities they saw in their respective then-potential partners, how they intentionally made effort to be better versions of themselves even before meeting their partners, and the lessons learned from mistakes made along the way.
Before ending, participants received a list of right qualities to develop on the journey of finding a life partner from Associate Pastor David Seah. He also asserted that a right approach would be to journey with the community of faith.
We saw a total of 59 young adults in this session.
Our young adults surely had a fruitful time getting to know one another and exploring the topic. One person said the questions asked were thought-provoking, another said that there was a nice balance between interaction and information, two people testified that God has helped them through the events to deal with personal matters, and we are so glad to see many people appreciate the extended time of fellowship.
We are very grateful to God for the meaningful sessions. He inspired the plan of this initiative, provided all that the working team needed, and blessed every young adult who came. All glory to Him!