September 29, 2022
You-Nique!
YA ToGather August 2022
"I praise you because I am fearfully and wonderfully made; your works are wonderful, I know that full well." (Psalm 139:14 NIV)
What makes you, you?

Samuel sharing about personality
In the Young Adults ToGather event on 27 August 2022, we had the privilege of having a Professional Certified Coach (ICF), Mentor Coach, Supervisor, Counsellor, and Consultant, Samuel Kurian to help us discover, understand, and apply our distinct personality types in our workplace and lives.
The session started with lunch where we saw the Young Adults (YAs) having their meals whilst engaging in conversations with one another. To aid in the conversation flow, the coordinators also prepared flashcards containing thought-provoking questions about oneself. "I find the questions interesting for us to have conversations we don't normally talk about with one another," said Eric Samuel, a participant.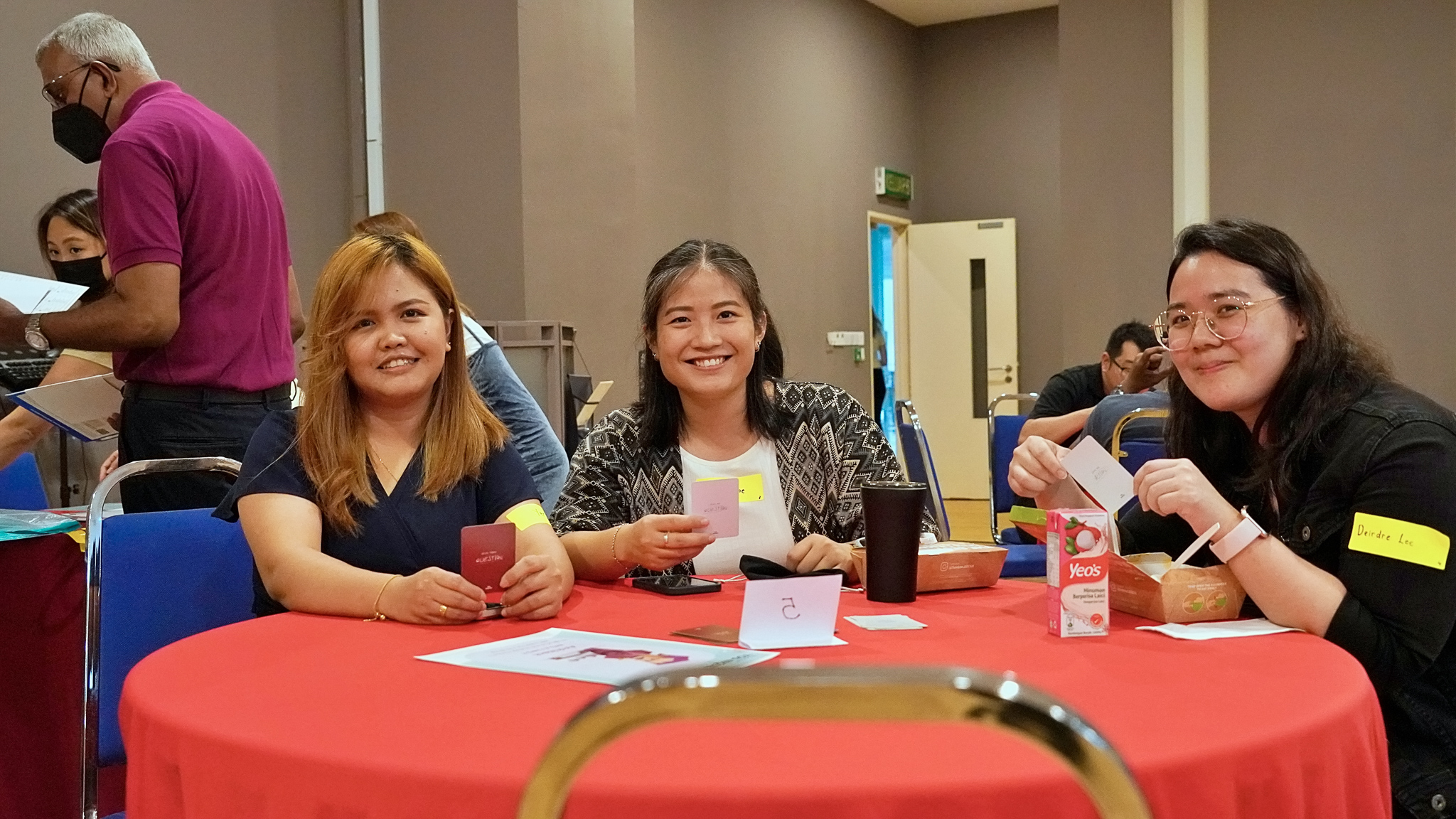 Young adults connecting over lunch
Samuel Kurian shared that our personality make-up is 60% inherited, and 40% from other environmental factors, so we really are more like our parents than we think we are! "Personality" is defined as a pattern of relatively permanent traits and unique characteristics that give both consistency and individuality to a person's character.
We learned that it is important for us to understand ourselves so that we will be aware of how to relate to other people, thereby knowing how to manage our relationship with others, for we are stewards of Christ, called to serve others. As 1 Peter 4:10 (NIV) states, "Each of you should use whatever gift you have received to serve others, as faithful stewards of God's grace in its various forms."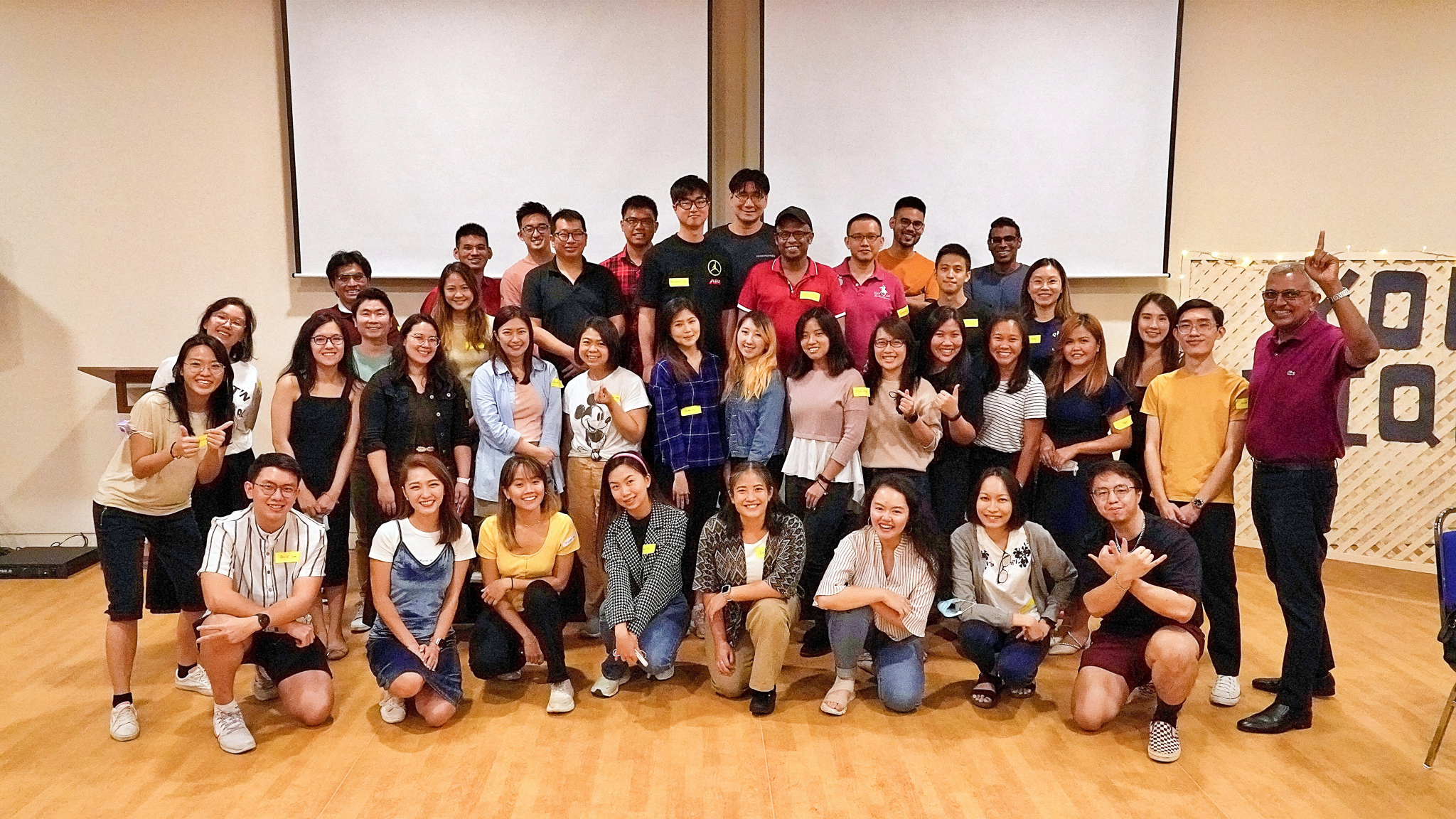 All participants of You-nique!
Praise be to Him for another meaningful opportunity to engage with one another!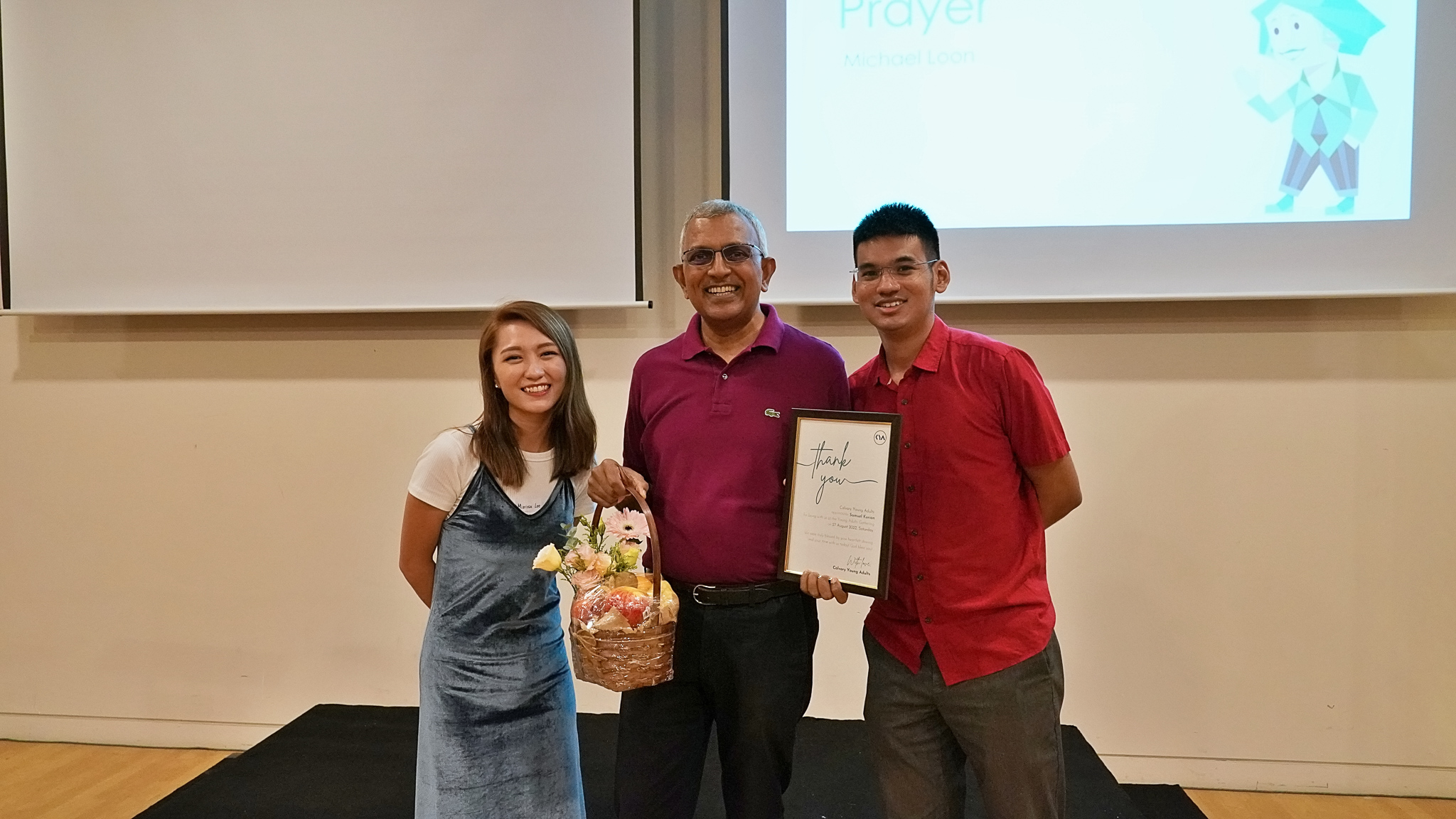 Marissa Lee, coordinator of You-nique and Michael Loon, coordinator of Youth and Young Adults ministry presented a token of appreciation to Samuel