January 13, 2022
Welcome fourteen into the Family!
We thank God for the 14 believers who affirmed their commitment to Jesus through water baptism on Saturday, 20 November 2021 at Calvary Church Damansara Heights. They had some great testimonies to share and here are some of them!
My client's mother encouraged me to come to Calvary Church. I remember I cried when I sang. I found out later that it was Holy Spirit moving me. Thank God, I was guided by my life group leader (LGL) Chris Ng and came to know the Lord better. My life went through a big change that even my parents could tell. – Jasper Chai

I accepted Christ a year ago when I was introduced to LGL Chris Ng and his family. Receiving salvation helped me to see the purpose of life. I have much needed peace, hope, and guidance from the Lord. – Nicole Ooi

When I was three years old, I got to know Jesus in my kindergarten. He has helped me in my studies. I told my family about Jesus and thank God we are all now closer to God as a family. – Kayla C.

I did a lot of things that are not right before I knew Christ. Thank God for His forgiveness. I accepted Christ before my major pancreas operation. The operation went well and I could talk immediately in the recovery room. That was amazing. Now, I pray to God in the morning and at night. - Kien Leong

I grew up in a Christian family, have been through ups and downs, and I can testify that God has never forsaken me. Throughout my life, I can feel his guidance and blessing. I responded to God's prompting to be baptised, becoming part of this church family, and serve Him. – Edward Chang

I was living on my own, godlessly, before this. My mother used to share Christ with me but I did not respond. In November 2018, I started reading the Bible and praying earnestly when I was facing the prospect of capital punishment as a result of the Law. I surrendered my life to Him. By His mercy, I was freed in March 2021. Without Him, I can do nothing. All glory to God! – Daniel Lim

I grew up never thinking about God. I saw the transformation in my mum's life when she accepted Christ, so I decided to accept Him too. Life was ordinary and empty, but now Jesus has lift up my life and given me love and strength to move forward. – Alvin Soh

I accepted Jesus when I was 13 years old and in a Christian Fellowship Camp. My senior prayed for me to surrender my fear of evil spirits to Jesus. From then on, in my heart, I knew He is always by my side and protects me. While I still occasionally fail Him, God always forgives and strengthens me. I am very grateful to Him. – Marissa Lee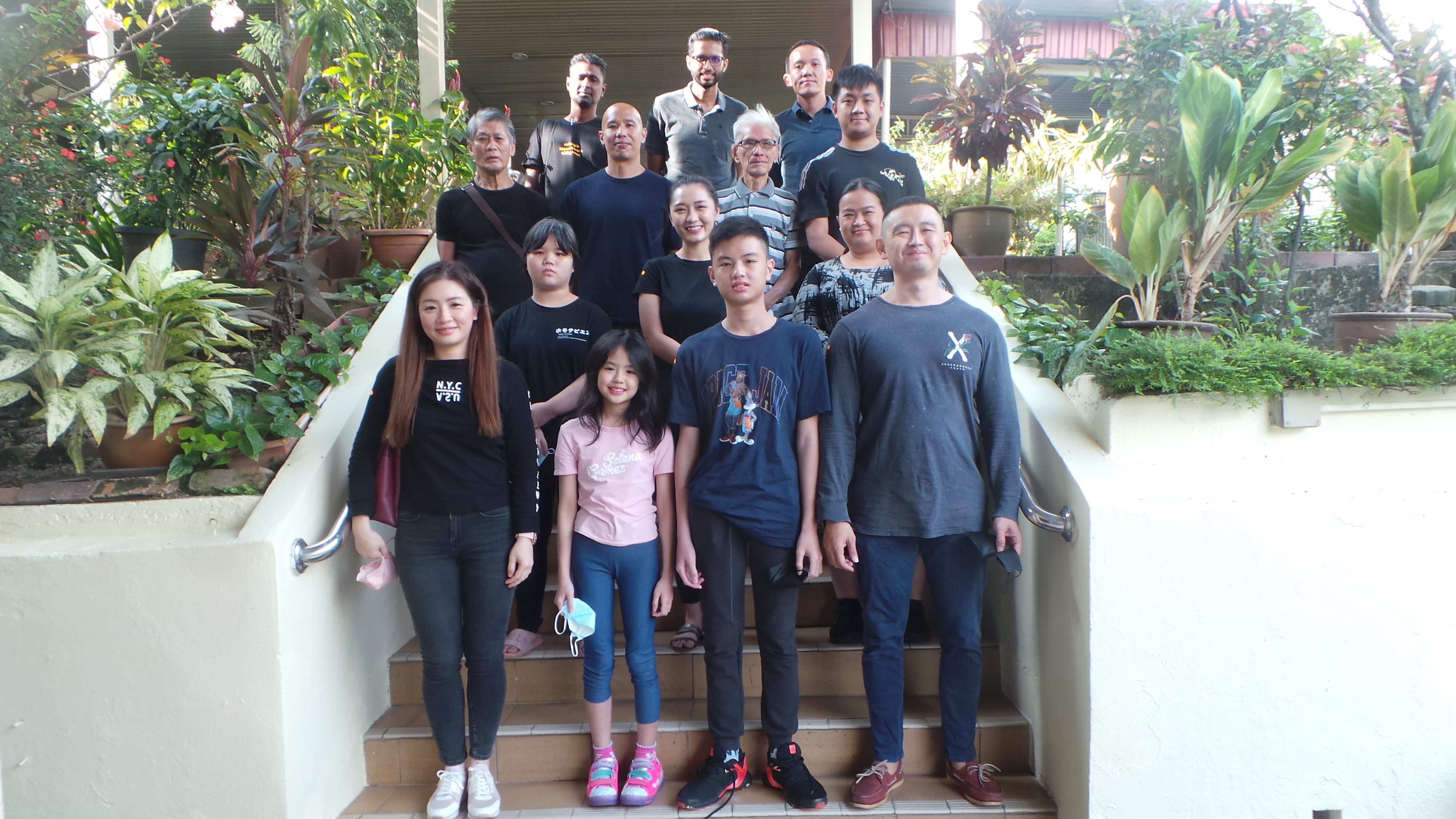 ​
From left to right:
Front Row
Nicole Ooi, Kayla C., Braydon, Jasper Chai
2nd Row
Vivian K., Marissa Lee, Way Keng
3rd Row
Huck Kwang, Daniel Lim, Kien Leong, Alvin Soh
Back Row
Raj Kumar, Prashanth George, Edward Chang

If you have believed and accepted Jesus Christ as Saviour and Lord and are not yet water baptised, we encourage you to click here or call 03-8999 5532 (ext. 421) for further information or write in to us.