March 23, 2022
Welcome Thirteen into the Family!
January 2022 Water Baptism
We rejoice with the 13 believers who affirmed their commitment to Jesus through water baptism on Saturday, 22 January 2022 at Calvary Church Damansara Heights.
They had some great testimonies to share, and here are some of them:
Before I knew Jesus, I was lost and had a hard time controlling my anger. These past four years, my brother and daughter have been encouraging me to come back to church. Praise the Lord, I have found my way back to Him. Now I am no longer fearful, as I know the Lord is with me. – Chow Ping

Before knowing God, I did not know who to turn to in times of need, and thus I felt helpless and lonely. Ever since the MCO started, I have been attending church regularly with my son and daughter. Through the Word of God, I felt His love and mercy. Since I accepted Jesus as my Saviour, I have been able to sleep peacefully at night as God has listened to my prayers. He has taken my worries and hatred; I am now able to forgive people around me. – Luan Hong

I was the only Christian in my family when I was introduced to the Lord at 10 years old. Life was not easy in the environment I grew up in. I did not attend church until these recent years. However, Jesus has always been there for me even when I did not respond. He accepted me as who I was, forgave me for all my sins, and I have always known He had been drawing me to Him. As I walk closer with Him now, my soul is freed and my sense of guilt is subsiding; I don't want to fail him anymore. – Catherine

My life was full of stress and anxiety. My time was always insufficient for both family and work. I responded to my friend's invitation to attend church. Miraculously, I felt at peace whenever I joined in the church services. Then, I invited Jesus to be my Lord and Saviour. I feel peace whenever I pray to Him. I know He has heard my prayers, and this gives me assurance that He will guide and help me through life's challenges. – Celine
We pray they will grow as they abide in the Lord. As whoever Jesus sets free is freed indeed, we pray that they will walk in His grace of this new life with Him.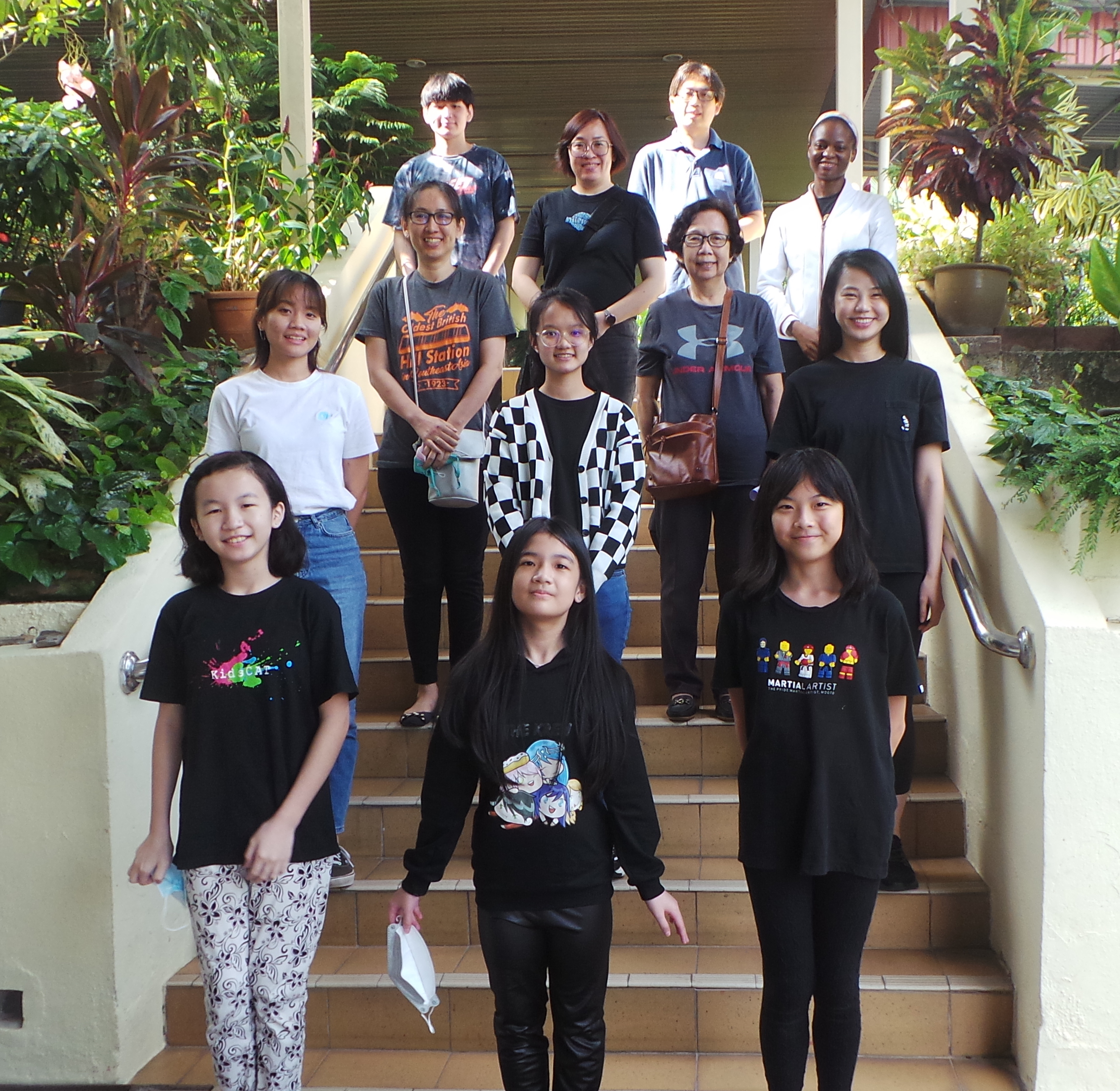 From left to right:
Front Row - Yue Le, Rhema, Joanna
2nd Row - Alyssa, Xi Ern, Catherine
3rd Row - Chow Ping, Luan Hong
4th Row - Celine, Regina
Back Row - Jeremy, Calvin
Not in picture - Jennifer
---
If you have believed and accepted Jesus Christ as Saviour and Lord, we encourage you to take the next step in following our Lord in water baptism. Click here, write or call 03-8999 5532 (ext. 421) for further information.