July 22, 2022
Baby Dedication June 2022
Baby dedications are beautiful moments in the life of a church during which parents present their young children before the church and devote themselves to raise that child in a godly home.
Baby dedications, therefore, are not just for the baby; they are for the parents, the family, and the church as a whole.
"Jesus said, "Let the little children come to me, and do not hinder them, for the kingdom of heaven belongs to such as these" – Matthew 19:14. We welcome these babies into the larger community of God's children, just as Jesus welcomed and blessed children. We thank God for the eight babies who were dedicated to the Lord on Sunday, 12 June 2021 at Calvary Convention Centre.
Together with four other Associate Pastors - David Seah, Timothy Ong, Christopher Lee and Chan Lee Peng, Associate Pastor Richard Yun dedicated the babies and led a prayer for the parents, that they will bring up their children in the nurture and the ways of the Lord.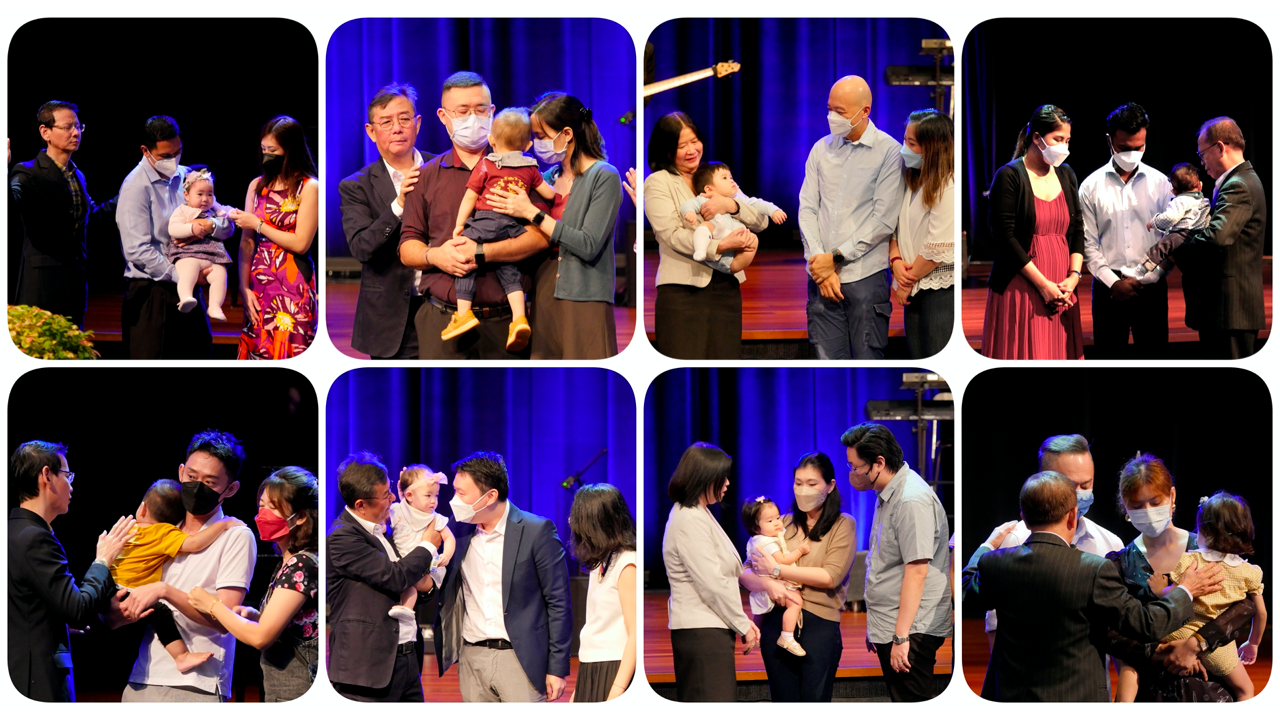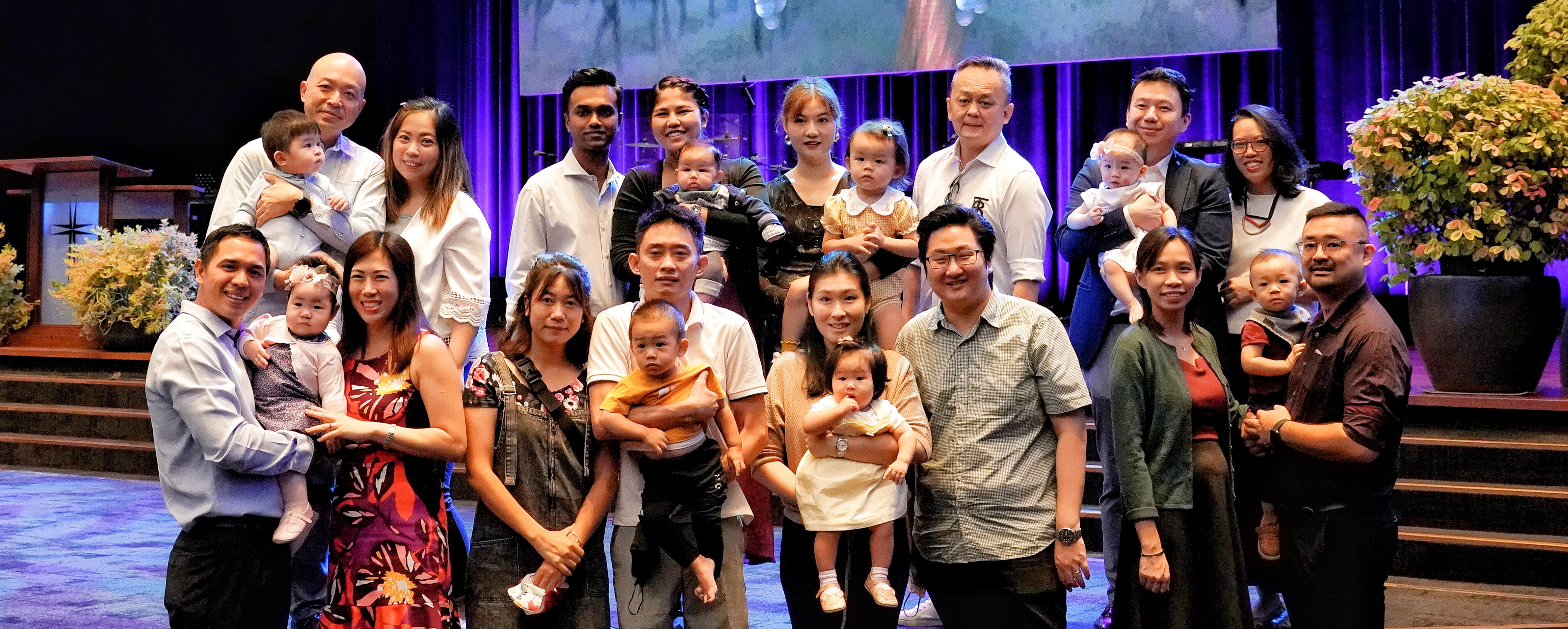 Front Row (L to R)
Dwayne & Joe Reen with baby Amberly, Ban Lee & Deng Feng with baby Nathan, Darren & Ruby with baby Hayley, Braine & Pei Ni with baby Asher
Back Row (L to R)
Raymond & Samantha with baby Asher, Mark & Mohana with baby Asher, Yoke Sing & Evanna with baby Kayla, Jonathan & Sharon with baby Emma