May 12, 2023
Blood Donation Drive 2023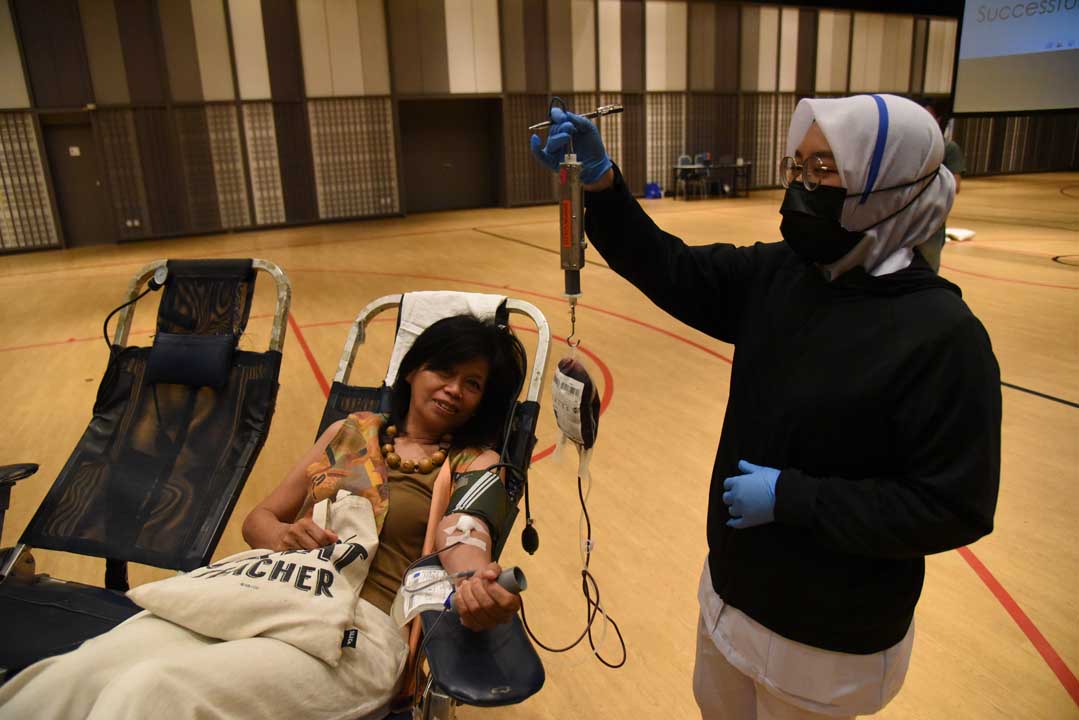 ​
On Sunday, 16 April 2023, Calvary Church held a blood donation drive organised by the Missions Ministry to help meet the seasonal dip of blood in our blood banks during the fasting month of Ramadan. Twenty Asian Institute of Ministries (AIM) alumni joined together under the direction of Wong Yih Mun, the coordinator, and his team to assist in the running of the event.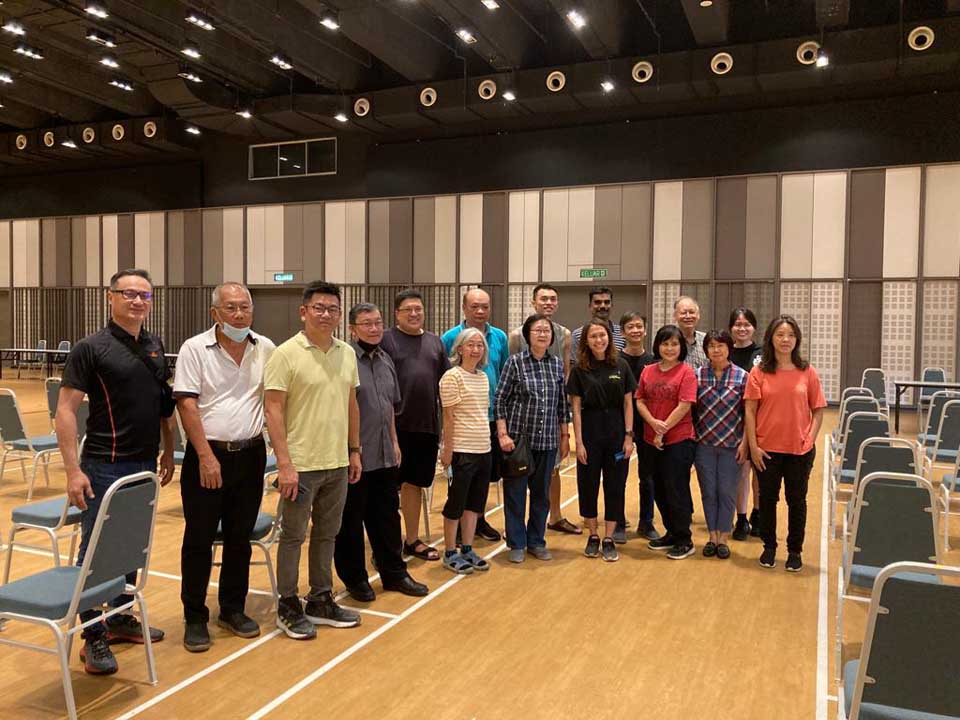 ​

Held at the Multi Purpose Hall at Calvary Convention Centre (CCC), the drive resulted in a total of 82 successful donors.
Dr Nadira Rahim, a medical officer from the National Blood Bank, was appreciative and thankful that the event was conducted in such a spacious venue and was glad that it ran smoothly.
Karry Ng, who lives in the vicinity, came to know of the blood donation drive through the church website. He had donated many times, and this time he brought his children with him as he wanted to be a good example to his children, showing them donating blood to save lives is a good deed to emulate.
For Le Anh Thu, a Vietnamese national, this was her third time donating blood. She recalled when her husband was hospitalised, the need for blood in the hospital was great and thus she was stirred to do her part to meet this need.
Kenny Wong, who lives near CCC, saw the blood donation drive banner and was determined to participate in the event. This is the second time that Kenny has donated at CCC.
Leaders of the Youth Ministry, Christina Liew and Hayleigh Fernandez, were encouraged by their good friend, Lydia Soong, to donate blood for the first time. Christina said, "We must try to do what we can as long as we are still healthy." Hayleigh, who had been baptised in water the day before, said she wanted to follow in the footsteps of Jesus "to do the right thing."
Jihad Nouaime came to know about the event through his daughter Claire, who studies at Calvary Education Resource Centre. Jihad has donated more than 15 times and is motivated to continue donating while he is able to.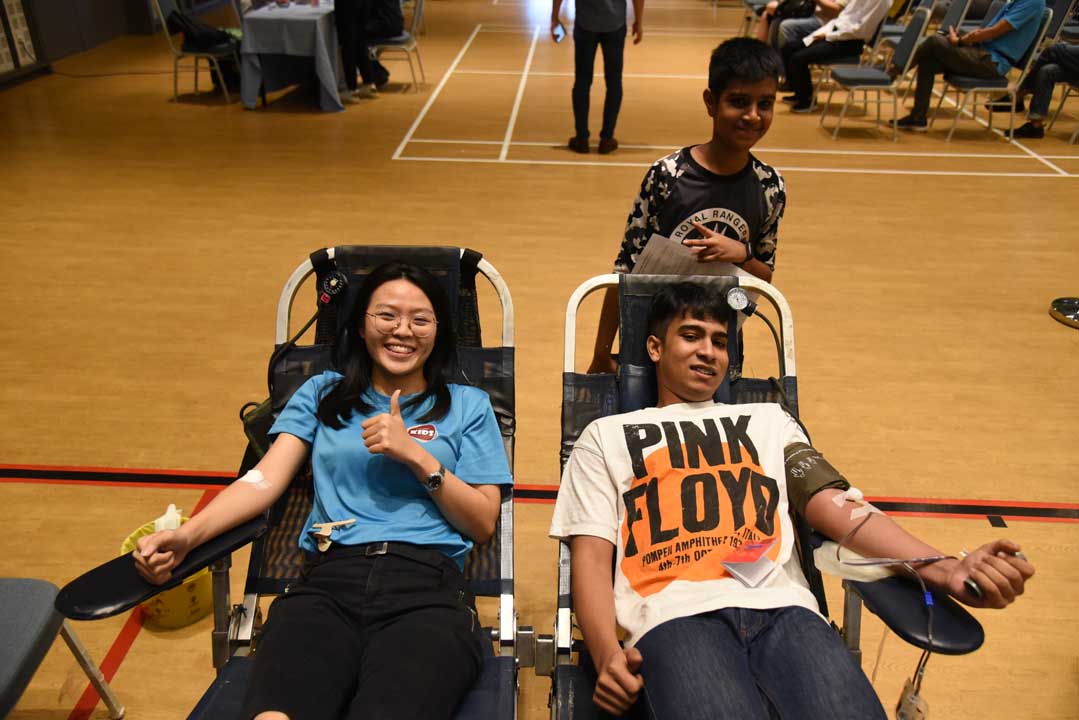 Melissa Hong (on the left in the picture above) who donated for the third time, said that whenever she donates blood, she is always reminded of the loving Jesus who helped and healed the woman with the issue of blood. She likewise wanted to follow in His footsteps to be compassionate and help those who are in need.

Calvary Church would like to thank all who have contributed and supported the drive.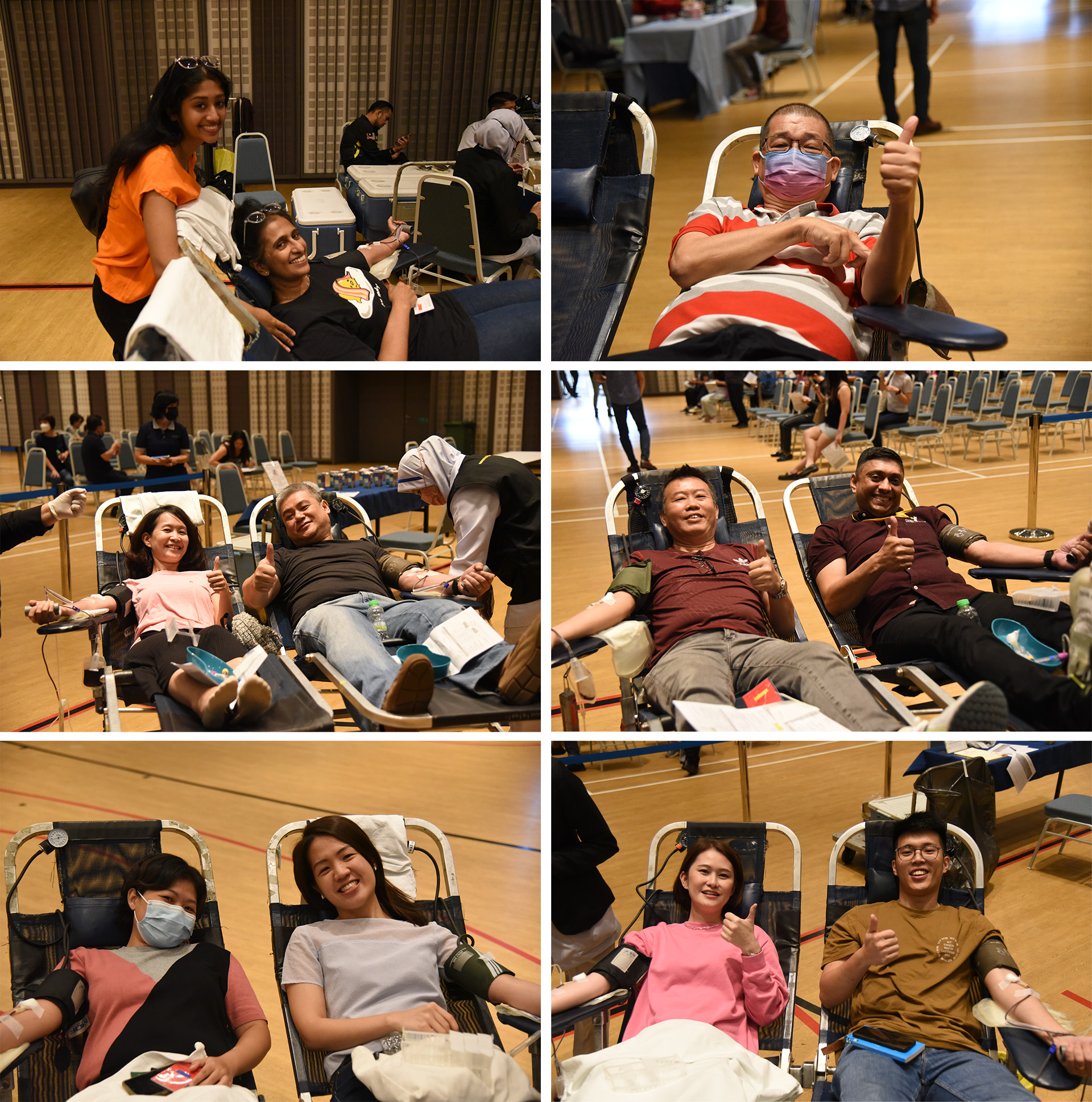 ​