April 30, 2021
LEADERS' INSTALLATION & LONG SERVICE AWARDS 2021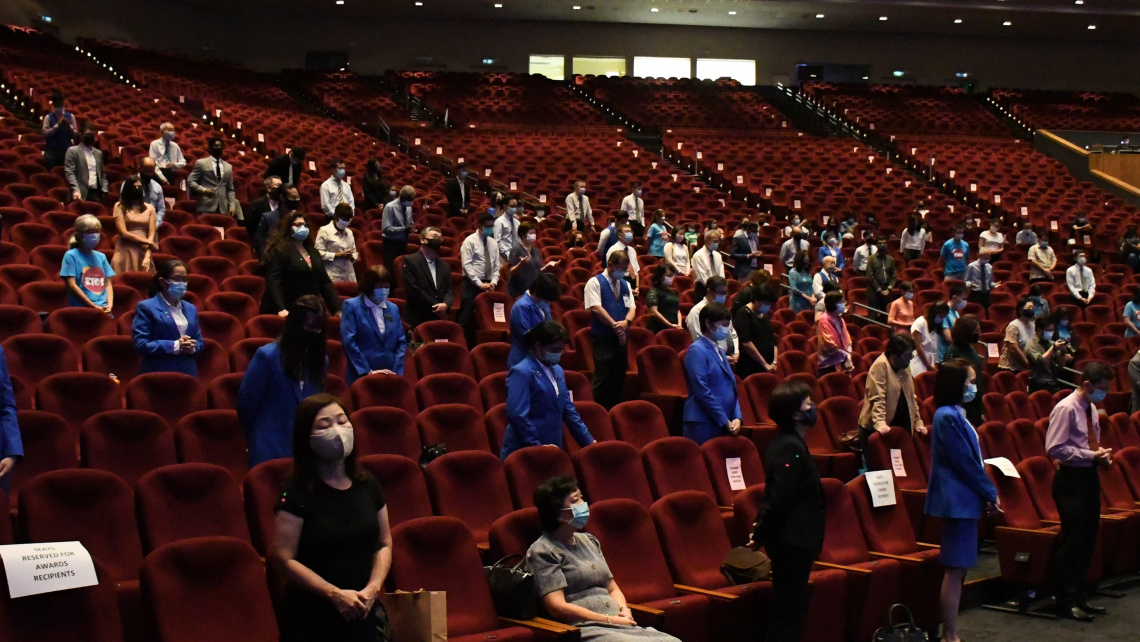 Calvary Church has appointed 223 leaders for 2021 and awarded seven leaders and two church staff with the Long Service Awards at the Calvary Convention Centre on Sunday, 28 March 2021, and 8 April 2021 via Zoom.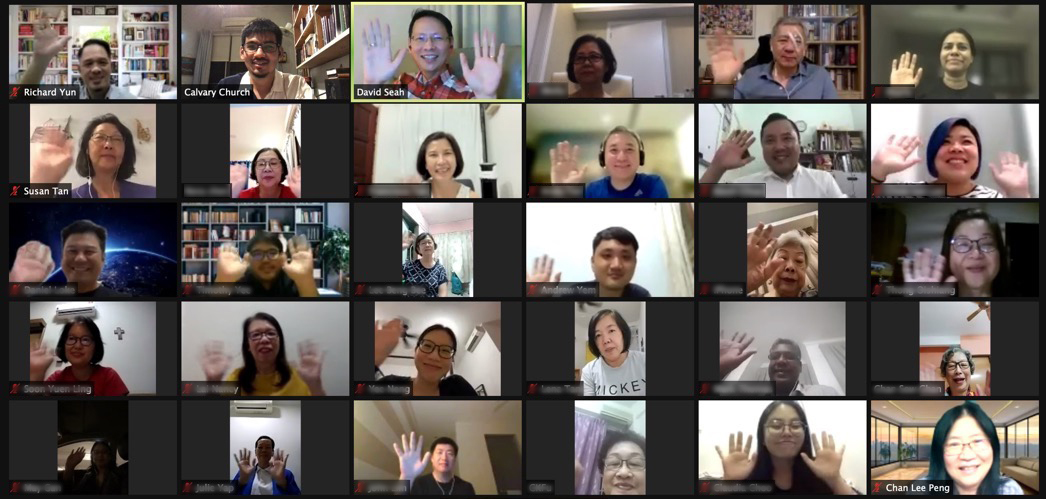 Virtual meeting of Leaders' Installation 2021
The annual Leaders' Installation seeks to affirm God's call upon their lives, commitment to the Lord, and service for Him in roles of leadership. Associate Pastor David Seah addressed the leaders, exhorting them with 1 Peter 5:2-4 (NLT):
"Care for the flock that God has entrusted to you. Watch over it willingly, not grudgingly – not for what you will get out of it, but because you are eager to serve God. Don't lord it over the people assigned to your care, but lead them by your own good example. And when the Great Shepherd appears, you will receive a crown of never-ending glory and honour."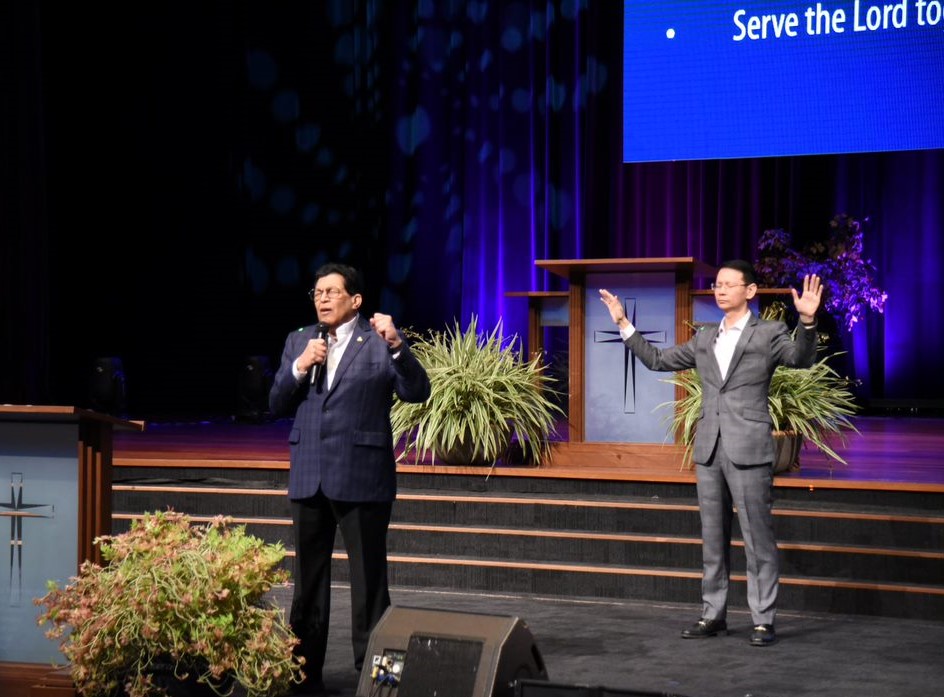 Senior Pastor Prince Guneratnam prayed for Leaders
All leaders expressed their personal dedication to the Lord together, and Senior Pastor Prince Guneratnam prayed for God's exhortation and anointing to be upon them.
The Long Service Awards were presented after the Leaders' Installation. During the physical meeting, Executive Pastor Jim Guneratnam commended the dedication, commitment, and exemplary leadership of lay leaders and church staff in their role as they received their Long Service Awards from Senior Pastor. The same was done through the virtual meeting by Associate Pastor David Seah to those who were unable to attend the physical meeting.
The recipients of Leaders' Long Service Awards are: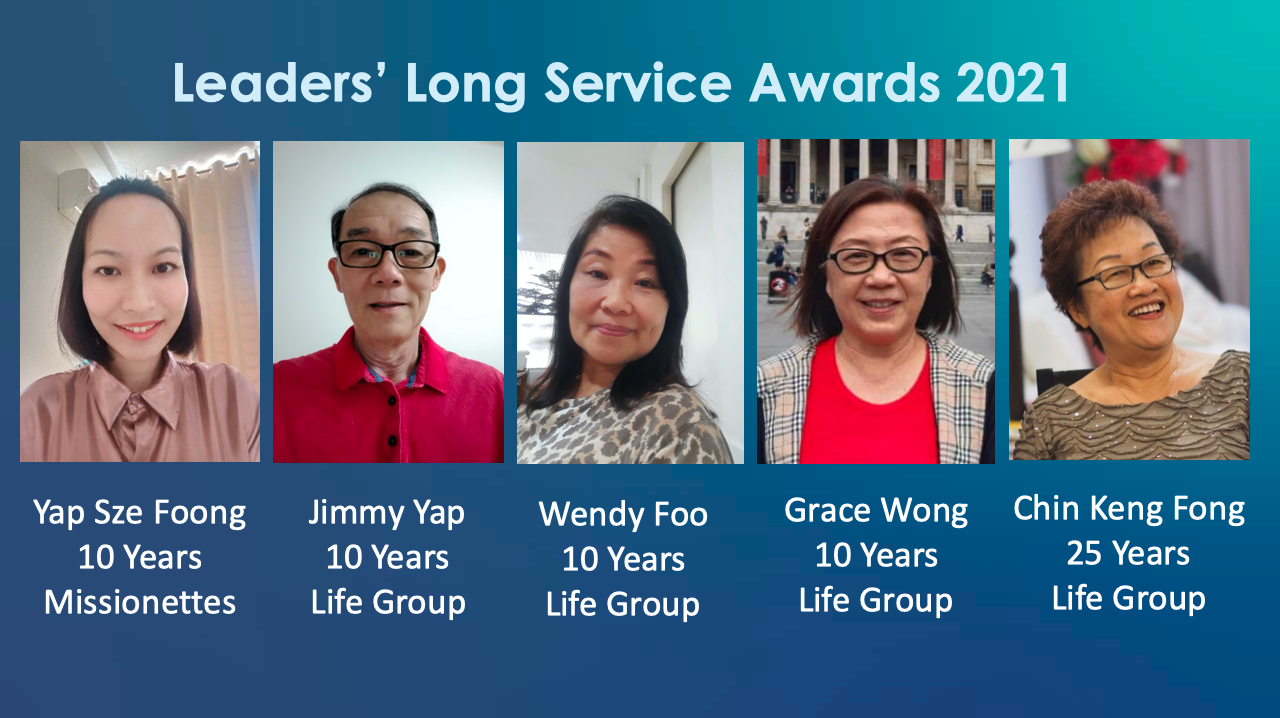 David Dev Peter received 25 years long service award in Royal Rangers and Chan Sow Chan received 25 years long service award in Life Group Ministry.
The recipients of Staff's Long Service Awards are: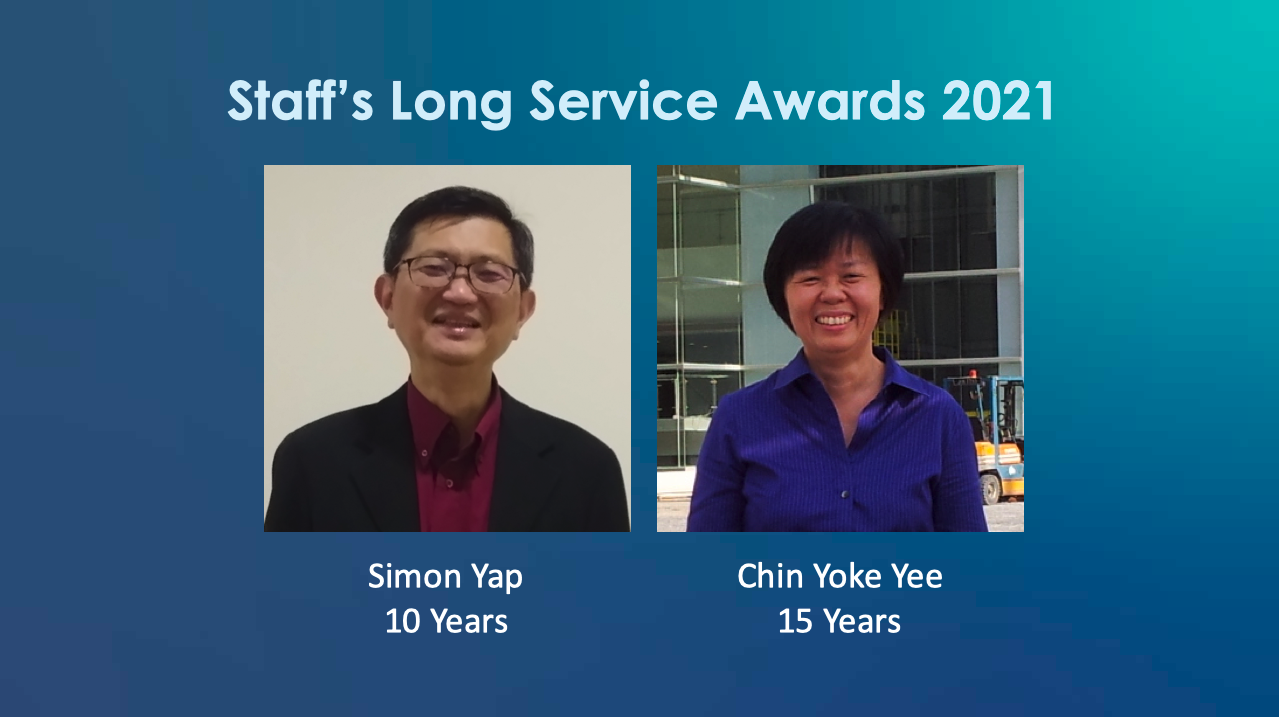 We praise God for the dedicated leaders who have stepped up to serve at Calvary Church; may He bless them as they serve and accomplish undertakings for His glory and Honour!