June 28, 2023
Missions Possible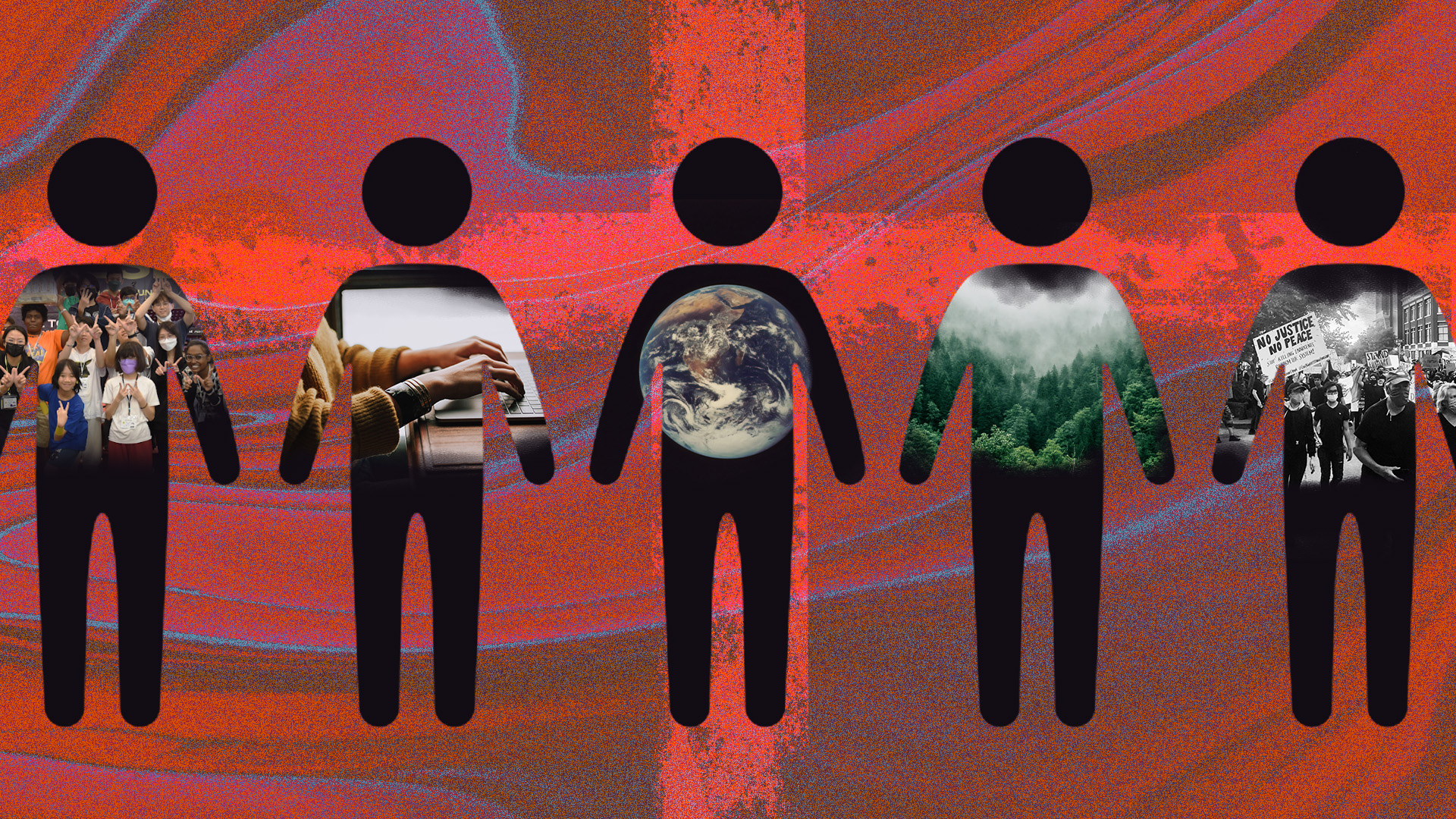 It is a regular tendency to compartmentalise various areas of our lives, family, work, church, etc; and this tendency would unintentionally be applied to our ideas of mission. Perhaps we set ourselves a certain quota to hit, or a commitment to an activity once a week, or a certain amount of giving and we called it 'done'. Compartmentalising and organizing our lives can be helpful at times, but we have to be aware of the drawbacks that lead us to be complacent. It is always good for us to reflect on our own ideas of missions in our walk with God.
Missions as an Enterprise, Missions as a Lifestyle
It can be helpful to understand missions as both an enterprise and a lifestyle, both equally important pillars in the work of missions.
Missions as an enterprise is the vision of making Christ known. This is brought forth as organised projects by institutions. The enterprise aspect may appear in various forms and structure to reach out to particular communities or demographics, and in some cases, requires certain specialised expertise and skill sets; it is a collaborative effort.
Missions as a lifestyle is when individuals live out the vision set forth by Christ within each individual sphere of influence. The lifestyle aspect can be seen as the unified call for all believers to show the love of God to the world. To a certain extent, the lifestyle aspect has to take precedence to enterprise, because what more can we do, if we are not living our daily life first in light of the knowledge of Christ?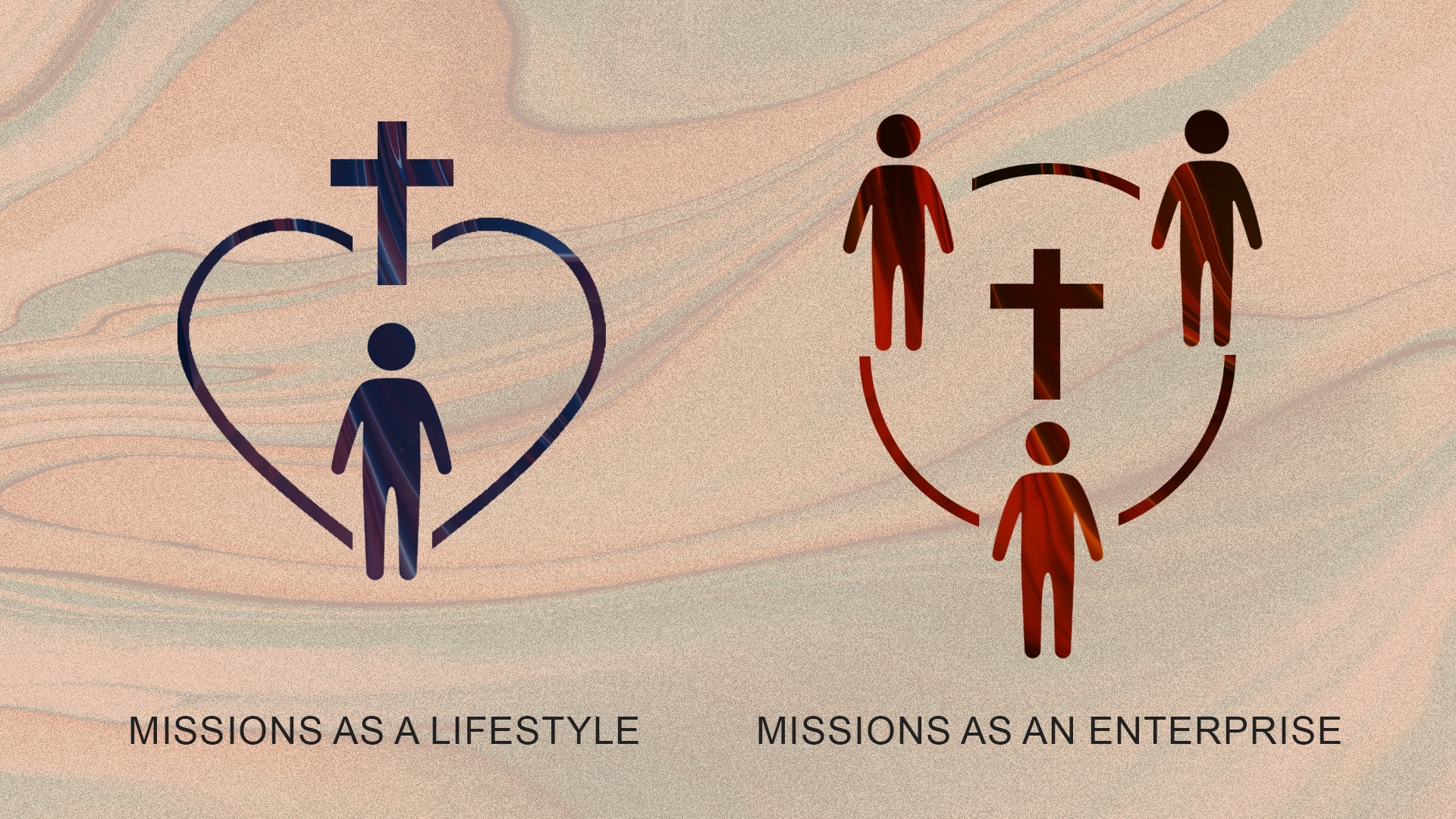 Missions Out of Love in God
One important driving force that should motivate our engagement in missions is God's love for us, which can be seen in Jesus' prayer the night before his crucifixion. In John 17:20-26, Jesus prays for all believers (Imagine that! He was thinking about you and me even then!) and He laid out His vision for us as believers.
20 "My prayer is not for them alone. I pray also for those who will believe in me through their message, 21 that all of them may be one, Father, just as you are in me and I am in you. May they also be in us so that the world may believe that you have sent me. 22 I have given them the glory that you gave me, that they may be one as we are one— 23 I in them and you in me—so that they may be brought to complete unity. Then the world will know that you sent me and have loved them even as you have loved me. 24 "Father, I want those you have given me to be with me where I am, and to see my glory, the glory you have given me because you loved me before the creation of the world. 25 "Righteous Father, though the world does not know you, I know you, and they know that you have sent me. 26 I have made you known to them, and will continue to make you known in order that the love you have for me may be in them and that I myself may be in them."
John 17:20-26 NIV
In His prayer, it is an astonishing reminder that Jesus desires us (v24). He desires us to be with Him. Though this desire will only be completely realised when we are with Him in heaven, beholding His glory, we should respond to His desire right now to be with Him and to behold His glory here on earth. As He desires us, Jesus also prays that the Father will be continually made known to us (v25); therefore as we desire for Christ, our desire should be for more of Him to be revealed in our lives. It is only then, that the love of God will be in us (v26).
When we set our hearts and minds on Christ, through this process, our desire to make him known to others will come naturally. As we abide in Him in the same way He abides in the Father and the Father in Him, the world will believe that Christ is Lord. It is such a love, that we will break through all compartmentalisation or complacency.
God has placed us in a sphere of influence that is unique to us as individuals: some of us are involved in business, some of us with the environment, some of us in governance and politics; some of us a student, a parent, a child, or a friend. When we catch the vision that Christ has for us as believers, we can then live out this vision in our vocation, our ministries, and our families; when we are serious about caring for our Father God's heart and mission, we will be serious with missions as lifestyle and also as enterprise.
The questions that we should reflect for ourselves are: Is it God's love for me that motivates me when I engage in missions? Or is it something else?
As we immerse ourselves in God's love and His vision for us, let us come together and spur each other on as well. Join us on the 8th and 9th July for our Missions Emphasis services, and be inspired by the word that Pastor Dominic Yeo will bring, alongside booths and special programmes.