July 07, 2023
The Gift of Nurturing
A Celebration of Mothers' Sacrificial Love
This Mother's Day, I am reminded of a popular quote by Billy Graham - "Only God Himself fully appreciates the influence of a Christian mother in the moulding of character in her children."
While it is true that mothers (and fathers) play a pivotal role in raising godly children, one does not need to be a biological parent to do so. That was my takeaway as I sat in the Calvary Convention Centre on 14 May 2023 for Calvary Church's Mother's Day celebration. Aptly themed "The Gift of Nurturing," the church took this opportunity to pay tribute to mothers, both biological and spiritual, for the sacrifices they have made and for all that they have done.
Instead of being delivered from behind the pulpit as is customary, the message took the form of a cosy dialogue session between Associate Pastor David Seah and three amazing ladies invited to share their varied perspectives on mothering.

Pastor David began by explaining what nurturing meant in the context of motherhood, and why mothers are the epitome of enduring love and constant nurture. He also went on to talk about what nurturing entails, encouraging the church to take on their God-given role as nurturers.
The first to share was Shereen Wong, mother to two adult children. Shereen spoke about how she was able to juggle motherhood, career, and church involvement by making a conscious decision to prioritise family first. While as mothers, there is a tendency for us to push our children to do well in school and life, I like that she emphasised the importance of imparting values such as integrity, giving, and prayer to children to enable them to mature spiritually too.
Mothering and nurturing are not the sole dominion of those with biological children. Leong Oi Wah, who has been with Calvary Nursery Care for 25 years, shared on her involvement in shaping the hearts of the little ones who come to Calvary Church's children's programmes. She told us how rewarding it is to see the spiritual growth and development of these little tykes. We are certainly grateful for spiritual mothers like Oi Wah who partner alongside biological parents in raising godly young people.
Last, but by no means least, was Venisri Jeyaraman (Veny), a young lady who has benefitted from the dedication of the caregivers in Calvaryland. Veny and her siblings began residing in Calvaryland when their parents were unable to care for them due to financial difficulties. The haven that Calvary provided and the positive impact of the caregivers on Veny and her siblings has helped them succeed in school and at work. Her heartwarming story of the love and care received is a testimony to God's goodness. Not only did she come to know Jesus as her Lord and Saviour, Veny is now paying it forward by being a leader in the Royal Rangers.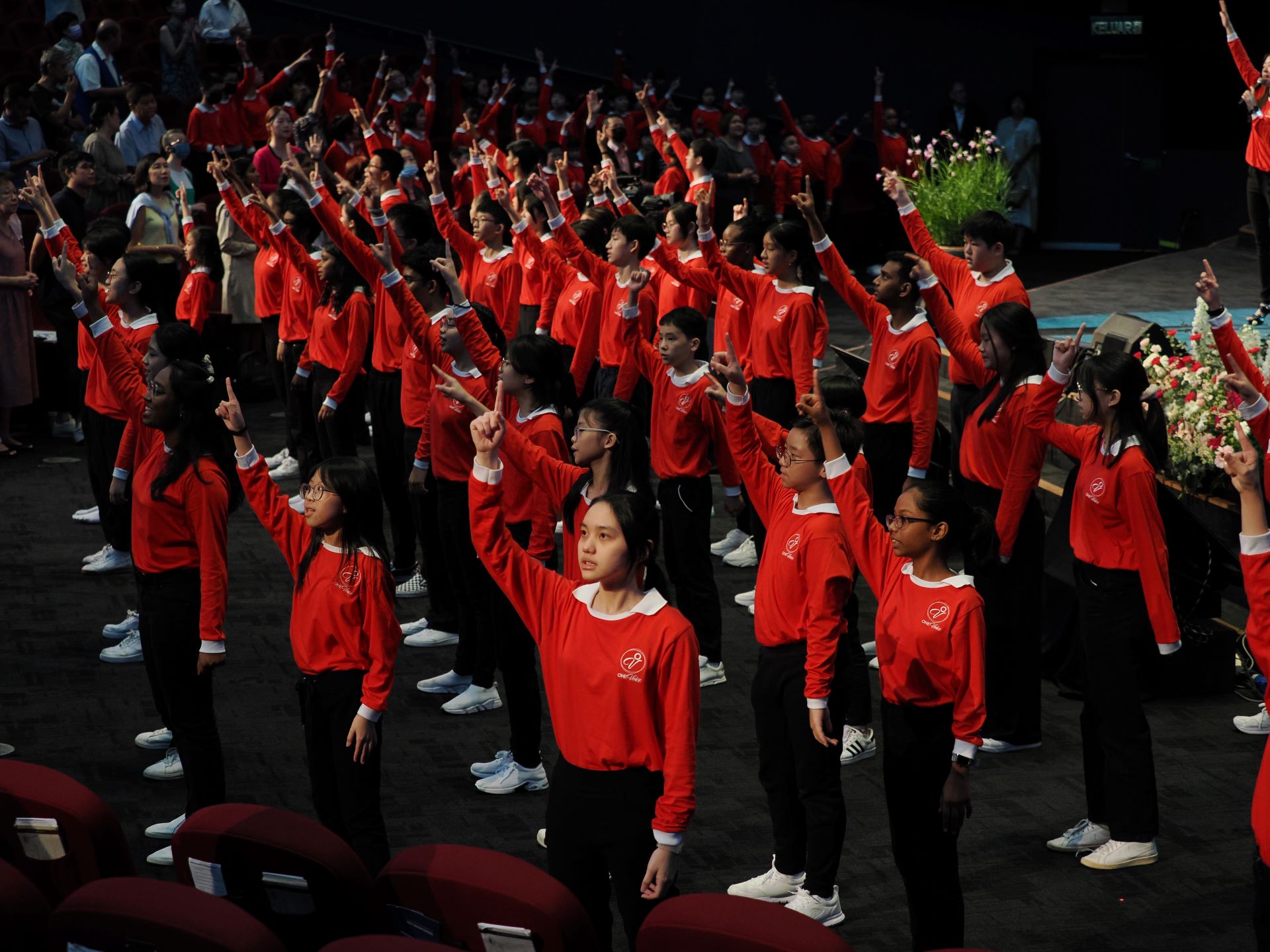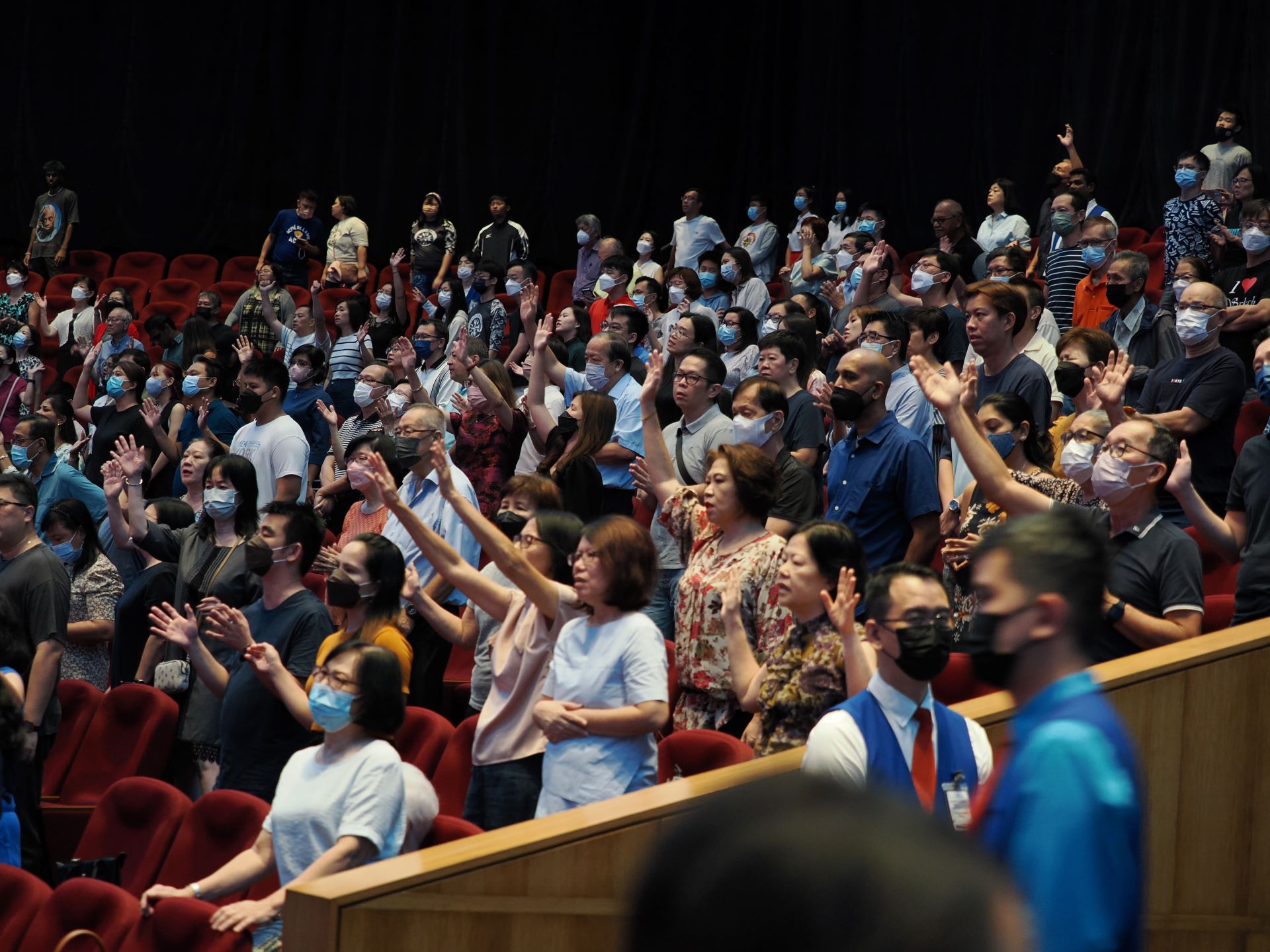 The service concluded with a prayer of blessing for all mothers (and mothers-to-be), a special presentation by the One Voice Choir, and the taking of the Missions Offering.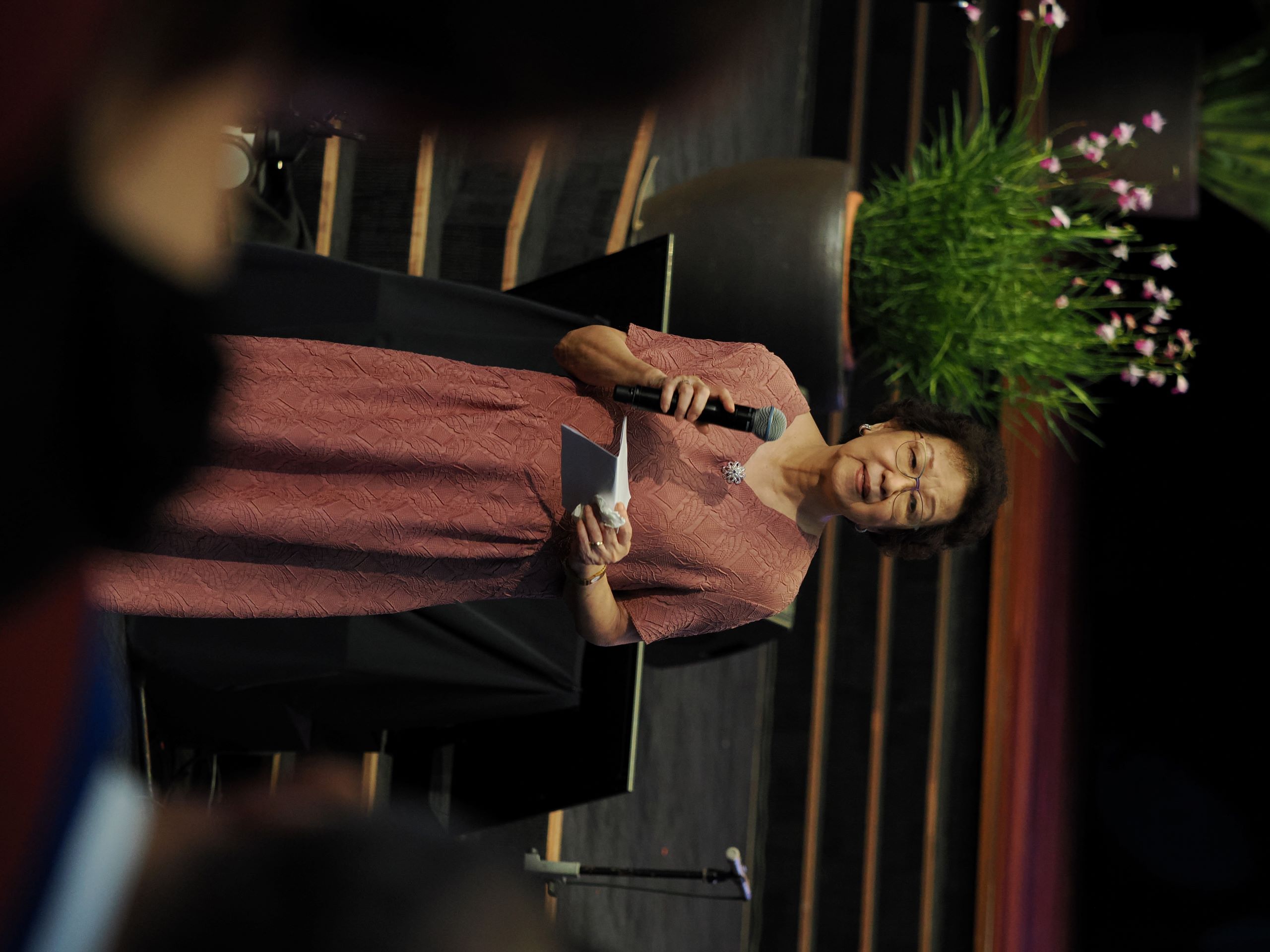 ​
Interim Senior Pastor Petrina Genueratnam explained that this Missions Offering would go toward Calvaryland, to renovate the children's home that has blessed those in need such as Veny and her siblings. It was a poignant moment for many, as Calvaryland was Senior Pastor Prince Guneratnam's vision and is one of his many legacies.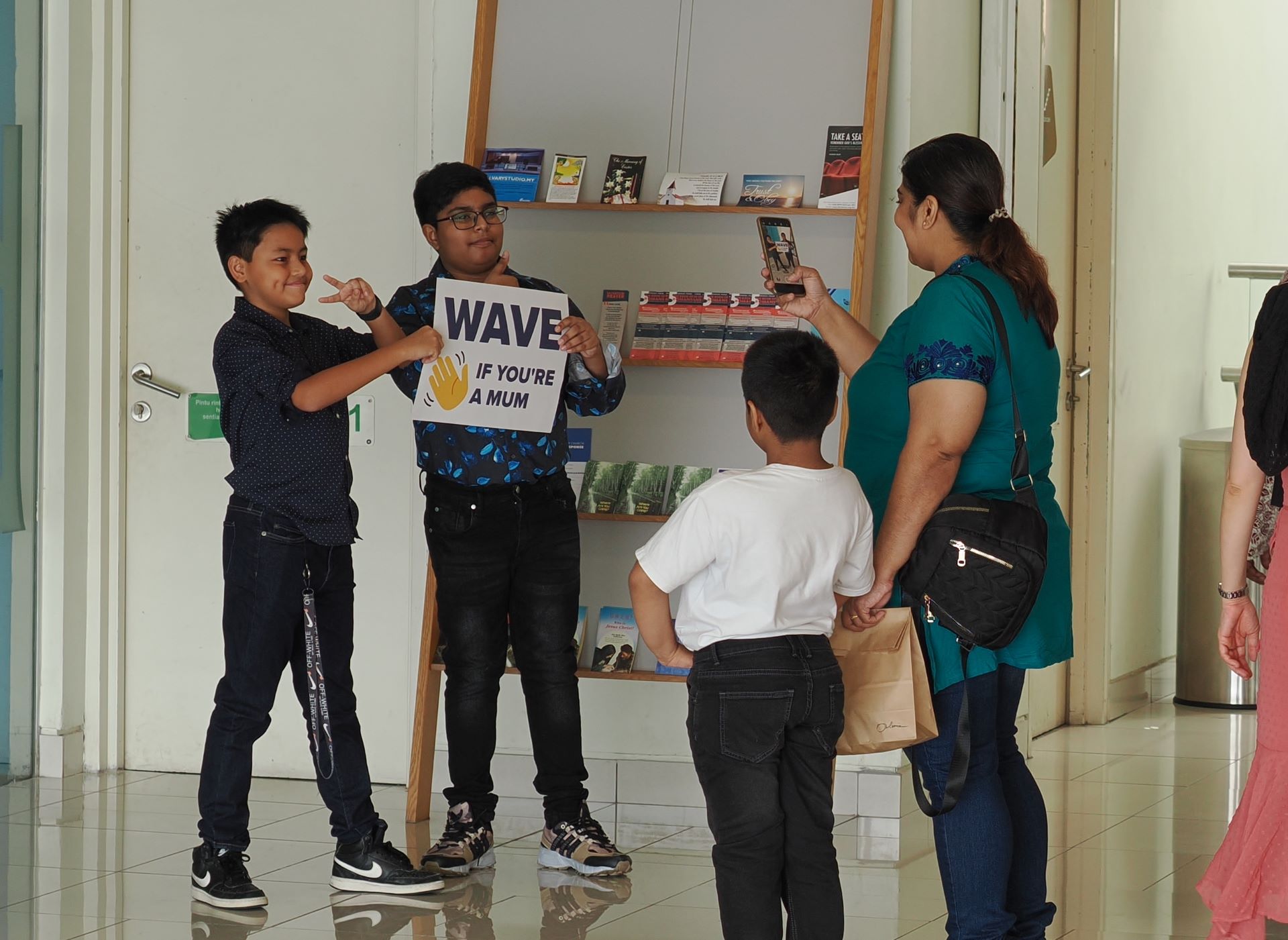 The youths were ready to greet mothers before entering the auditorium.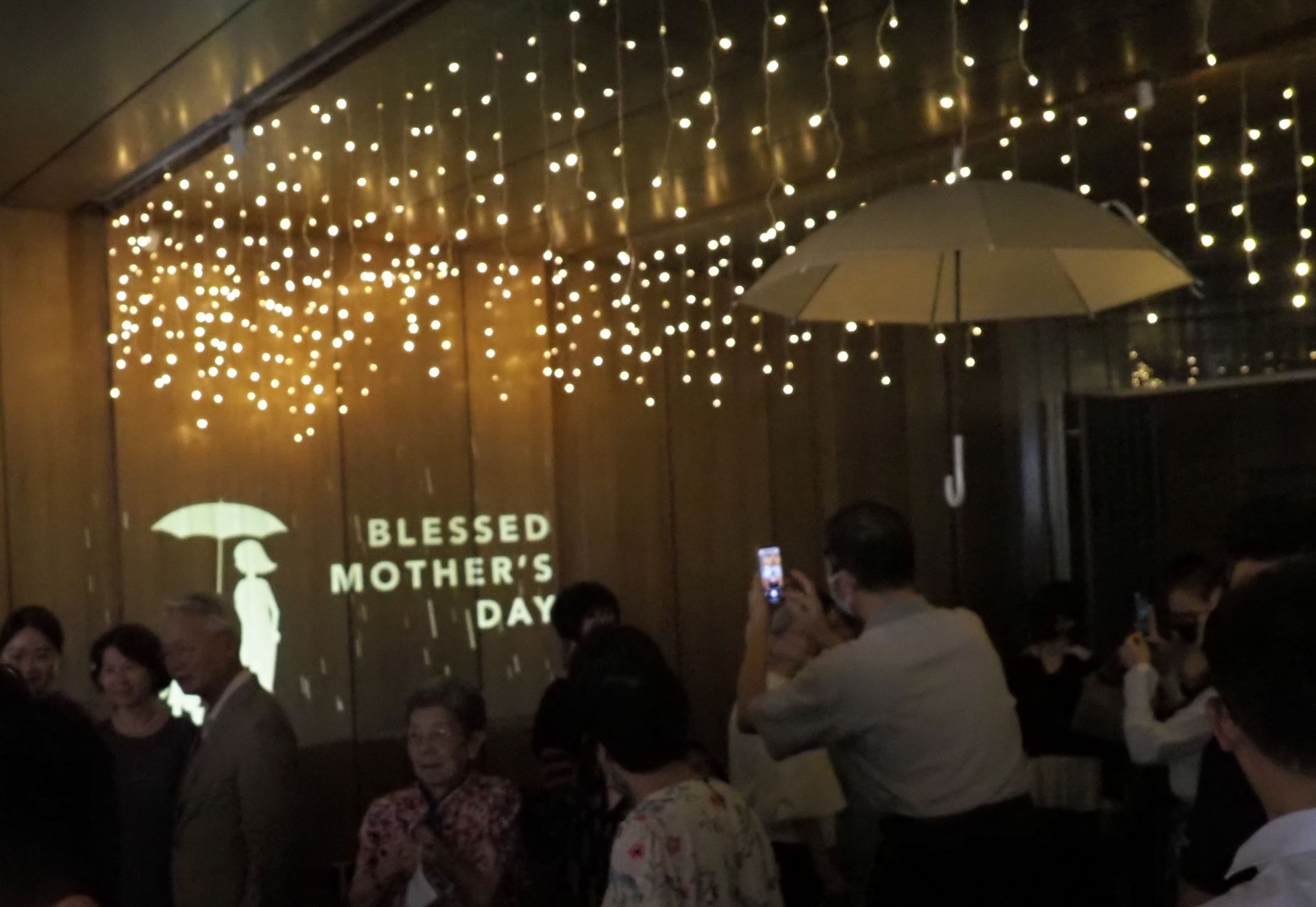 Calvarites took pictures with the enchanting lights and backdrop set up for this special day.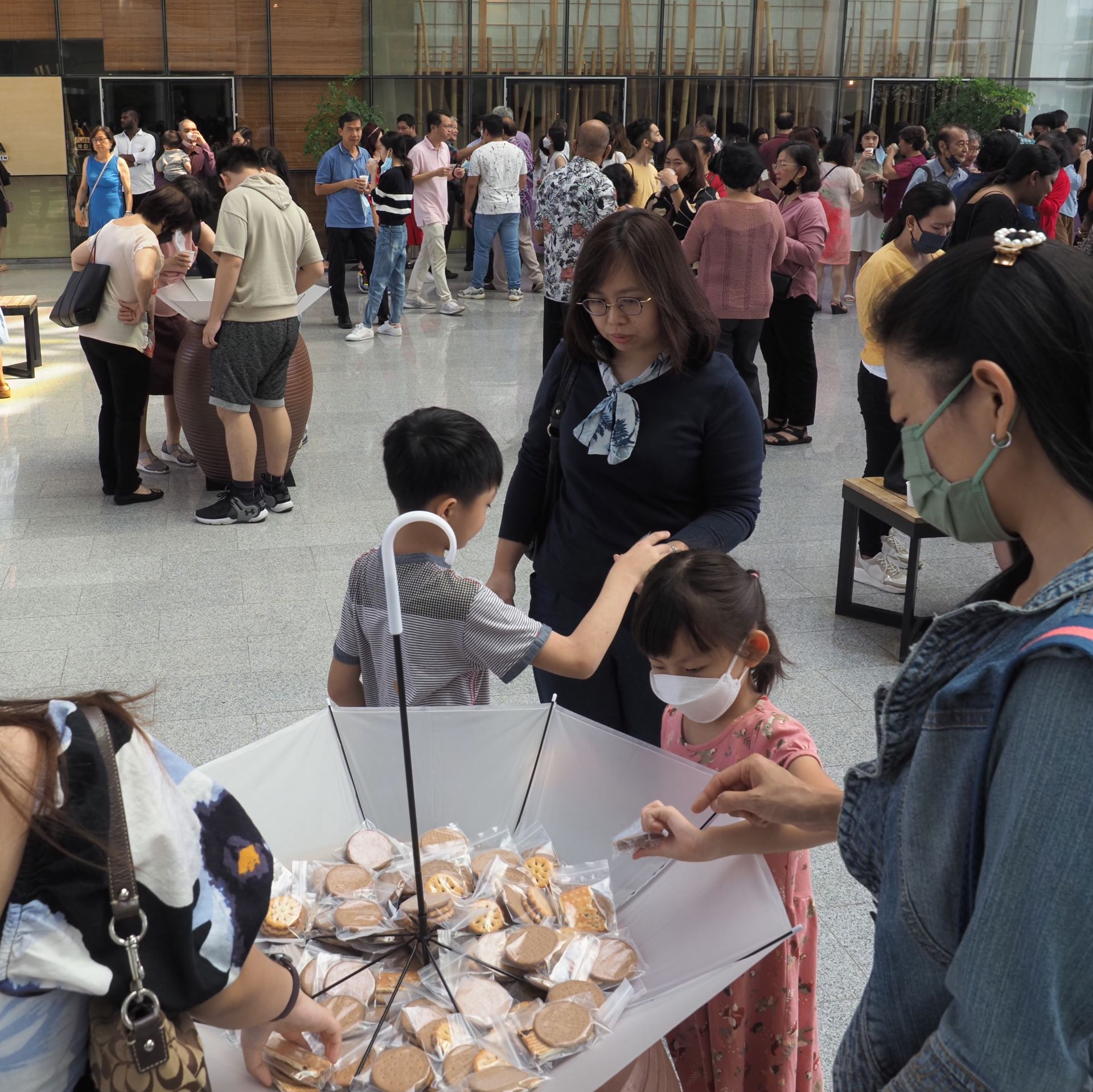 Light refreshments were made available in the plaza to encourage fellowship after the service. In keeping with the day's theme, umbrellas were creatively repurposed as biscuit dispensers.