March 09, 2022
A Season of Pruning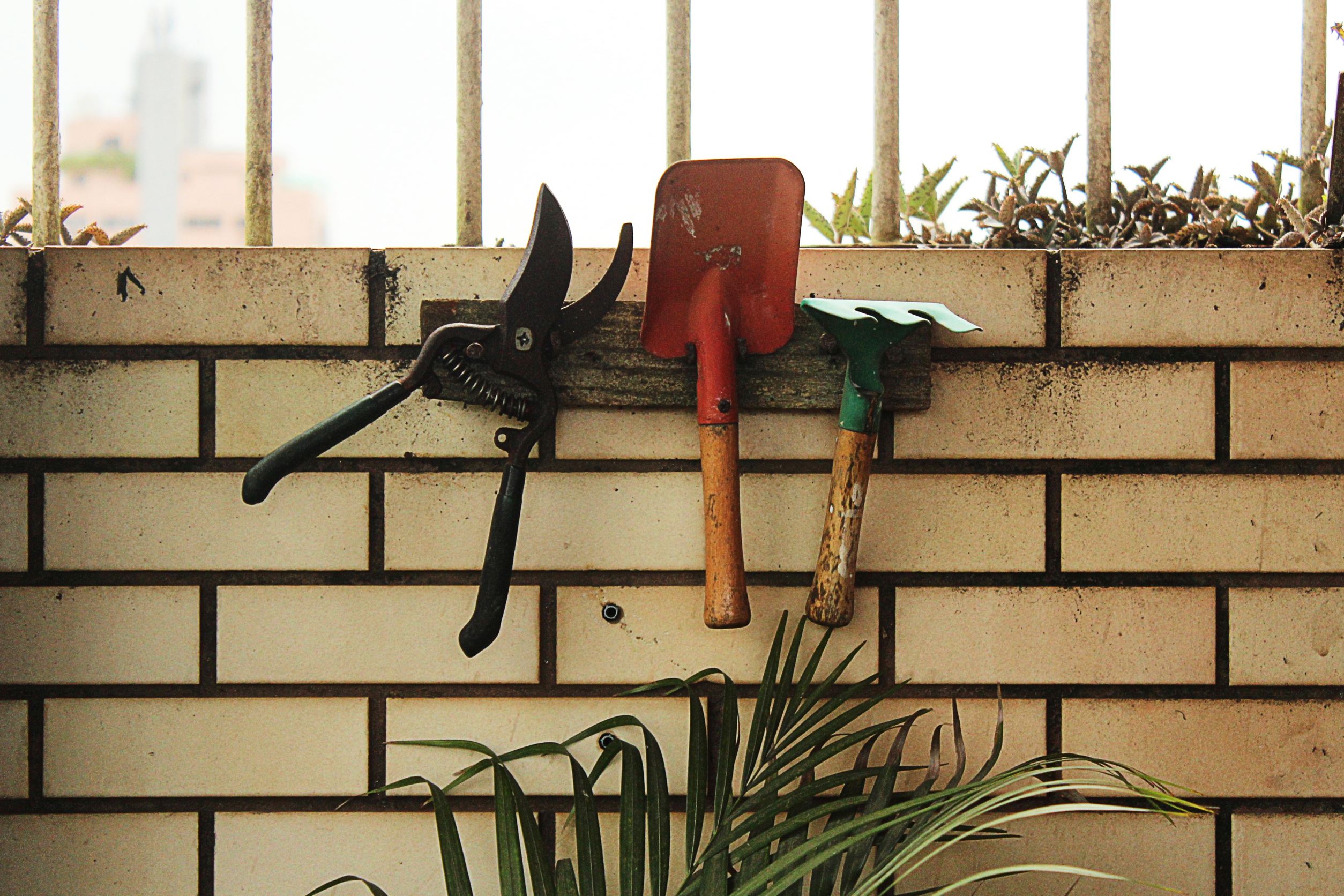 Photo by David Rangel
The pandemic has affected us in more ways than we can imagine over the past two years. It has changed the landscape of our lives. Working from home is now an acceptable norm whenever the occasion warrants it. Online shopping has surged; digital giving has become a necessity in churches. From physical to virtual and now hybrid classes, our children and youth have learnt to cope with blended learning. For some older ones who used to shun technology, zooming from Life Group meeting to online prayer meeting to SCG (School of Christian Growth) classes has now become a weekly routine. The pandemic has forced us to re-think the way we learn, work, relate to one another and do church. It has accelerated progress and transformation in many ways - we have learnt to be comfortable with some things we used to be uncomfortable with.
While there have been positive changes, we have also witnessed the devastating effects of the pandemic viz. the loss of loved ones due to Covid-19, pay-cuts, business setbacks, financial woes, social isolation, family tension, mental health issues, you name it. Not to mention a host of other challenges that come in all shapes and sizes. Fear of the uncertain future and new Covid 'variants of concern.' Longing for a return to normalcy. Zoom fatigue. Anxiety over the slow economic recovery. Increasing work stress to meet targets and recover losses. Where is all this leading to? How long more will it be before the pandemic comes to an end? What is God doing?
Perhaps the biggest challenge confronting us is not what is happening outside of us, but inside of us. External circumstances merely expose the condition of our heart, soul and mind. The pandemic has taken many things away from us viz. our personal freedom, health, wealth and success. But it is in moments like these when we are brought to the end of ourselves that we find out whether we are truly clinging to Jesus, the Vine. What do you think God is pruning from your life during this season?
Jesus said in John 15:1-2, "I am the true vine, and my Father is the gardener. He cuts off every branch in me that bears no fruit, while every branch that does bear fruit he prunes so that it will be even more fruitful." Pruning involves the selective removal of unwanted branches and shoots to improve the tree's structure and to direct, new healthy growth.
So, what does the pruning process seek to accomplish?
Cut off what is ineffective
Spiritual pruning enhances spiritual growth by removing whatever inhibits our growth. What is competing for your devotion to God? What non-essentials need to be removed so you can focus on what's most essential?
Bring new life and more fruit
Bad pruning can cause irreversible damage but good pruning promotes healthy growth that brings about a fruitful yield. The pruning season can be painful but we can rest assured that our heavenly Father, the expert Gardener knows how best to prune us. The 'cutting' is not meant to harm us but to enable the life of His Son to flow through us more and more. What has been the result of this season of pruning? Do you find yourself becoming more like Jesus?
Draw us closer to Jesus
More than anything, pruning brings us into a deeper connection with Jesus, the true Vine. (John 15:1) illustrates a pivotal truth – our disconnectedness from Jesus results in barrenness (no fruit) but our connectedness to Him leads to productivity (fruit-bearing) and spiritual pruning brings about abundance (more fruit). How is your connection to Jesus? Our relationship with Jesus affects every aspect of our lives.

Hebrews 4:12 tells us that the pruning "knife" is the Word of God, "For the word of God is alive and active. Sharper than any double-edged sword, it penetrates even to dividing soul and spirit, joints and marrow; it judges the thoughts and attitudes of the heart." As we yield ourselves in simple, childlike surrender to the teaching of God's Word, He will do the work of pruning so that we bear much fruit to the Father's glory, showing ourselves to be His disciples (John 15:8).
Calvary provides many opportunities for you to study the Word of God systematically. Sign up for an online SCG class in the upcoming term that begins on 24 April. Log on to https://calvary.my/scg for more information.
---
修剪的季节
文:Chan Lee Peng ,牧师
这两年新冠肺炎超出想象地影响我们,改变我们的生活方式。只要染疫数字升高,一声令下居家办公已经是可接受的常态。网上购物激增,教会电子奉献不可缺。从实体到虚拟课,再到混合上课,小孩儿和青少年已经适应了这种混合学习。曾经排斥科技的长辈,现在每周例行使用视频会议参与教会小组、线上祷告会和SCG圣经课程。新冠肺炎迫使我们重新思考学习、工作、交际并参加教会的方式。事物加速转型变化,我们也已学会适应,不管过去有多排斥。
过程中,我们看见好的变化,更亲眼目睹了新冠肺炎毁灭性的影响,其中有失去亲人、薪金减少、生意停顿、财务困境、社交隔离、家庭压力、心理健康等问题。还有其他一系列形形色色的挑战——对未来感到迷茫;因病毒变种而产生焦虑;渴望恢复以往的日常;视讯会议产生的变焦疲劳;因经济复苏缓慢产生的焦虑;为拼业绩、挽回损失而不断增加的工作压力……这一切将导致什么?新冠肺炎还要多久才能结束?神在做什么?
也许最大的挑战不是我们周围的变化,而是内心的改变。周围环境暴露了我们的内心、灵魂和思想状况。新冠肺炎夺走我们的自由、健康、财富和成就。正是这个时刻,人走到了尽头,才会发现枝子(我们)是否连接在真葡萄树上(耶稣)。这段时间,你认为神如何修剪你的生命?
耶稣在约翰福音15:1-2说:"我是真葡萄树,我父是培植的人。所有属我而不结果子的枝子,他就剪去;所有结果子的,他就修剪干净,让它结更多的果子。"修剪即剪掉不必要的枝子,矫正树身,让它健康生长。
修剪的目的是什么?
剪去不结果的枝子
属灵修剪除去阻碍我们成长的枝子,让我们灵里成长。是什么阻碍你献身于神?有哪些不必要的事物须要去除,好让你能专注于至关重要的事?
获得新生命并结更多的果子
不当的修剪会造成永久伤害,适当的修剪则促进健康成长,带来丰硕的果实。修剪的季节可能痛苦,但我们可以放心,我们的天父是专业园丁,他知道如何最好地修剪我们。"剪去"不是为了伤害我们,而是为了使他儿子的生命能够在我们身上涌流不断。修剪季节的结果是什么?你觉得自己变得更像基督了吗?
让我们更亲近耶稣
最重要的是,修剪使我们更亲近真正的葡萄树耶稣。约翰福音15:1说明一个关键真理——远离耶稣导致枝子不能生产(不结果子),亲近耶稣使枝子有生产能力(结出果子),属灵修剪带来丰收(更多的果子)。你与耶稣的关系如何?与耶稣的关系影响我们生活的方方面面。
希伯来书4:12告诉我们,修剪的"刀"是神的道,"因为神的道是活的,是有效的,比一切两刃的剑更锋利,甚至可以刺入剖开魂与灵,关节与骨髓,并且能够辨明心中的思想和意念。"让我们单纯像小孩,屈服于神的话语和教导,他会修剪,使我们为天父的荣耀结出很多果子,也就是他的门徒了(约翰福音15:8)。
加略山教会提供许多课程让你系统地学习神的话语。4月24日线上SCG课程新学期,欢迎报名参加。请登录https://calvary.my/scg,了解更多详情。
---
SEBUAH MUSIM PENCANTASAN
Oleh Pendita Bersekutu Chan Lee Peng
Pandemik telah mempengaruhi kita dalam lebih banyak cara daripada yang dapat kita bayangkan selama dua tahun terakhir. Itu telah mengubah landskap kehidupan kita. Bekerja dari rumah sekarang menjadi norma yang dapat diterima apabila situasi memerlukan. Pembelian atas talian online telah melonjak; pemberian digital telah menjadi satu keperluan di gereja-gereja. Dari kelas fizikal hingga maya dan sekarang kelas hibrid, anak-anak dan remaja telah belajar untuk mengatasi pembelajaran campuran. Bagi beberapa orang tua yang dulunya menghindari teknologi, penggunaan aplikasi Zoom untuk pertemuan Kelompok Sel, pertemuan doa atas talian, kelas pembelajaran Alkitab kini telah menjadi rutin mingguan. Pandemik telah memaksa kita untuk memikirkan kembali cara kita belajar, bekerja, berhubungan satu sama lain dan melaksanakan gereja. Ini telah mempercepatkan kemajuan dan transformasi dalam banyak hal - kita telah belajar untuk merasa selesa dengan beberapa hal yang dahulunya membuat kita tidak selesa.
Meskipun ada perubahan positif, kita juga menyaksikan kesan buruk dari pandemik, iaitu. kehilangan orang yang dikasihi kerana Covid-19, pemotongan gaji, kemunduran perniagaan, kecelakaan kewangan, pengasingan sosial, ketegangan keluarga, masalah kesihatan mental, anda namakan saja. Juga sejumlah cabaran lain yang datang dalam pelbagai bentuk dan ukuran. Ketakutan akan masa depan yang tidak pasti dan 'varian kekhuatiran' Covid baru. Kerinduan untuk kembali normal. Kelelahan Zoom. Kecemasan atas pemulihan ekonomi yang lambat. Peningkatan tekanan kerja untuk memenuhi sasaran dan memulihkan kerugian. Ke mana arah semua ini? Berapa lama lagi sebelum pandemik berakhir? Apa yang Tuhan lakukan?
Mungkin cabaran terbesar yang kita hadapi bukanlah apa yang terjadi di luar kita, tetapi di dalam diri kita. Keadaan luar hanya mendedahkan keadaan hati, jiwa dan fikiran kita. Pandemik telah meragut banyak benda dari kita, iaitu kebebasan peribadi kita, kesihatan, kekayaan dan kejayaan. Tetapi pada saat-saat seperti ini ketika kita telah tidak ada sumber untuk membantu diri sendiri bahawa kita mengetahui apakah kita benar-benar berpegang teguh pada Yesus, Pokok Anggur. Apakah yang kamu fikir Tuhan cantaskan dari hidup kamu selama musim ini?
Yesus berkata dalam Yohanes 15:1-2, 15:1 "Akulah pokok anggur yang benar dan Bapa-Kulah pengusahanya. 15:2 Setiap ranting pada-Ku yang tidak berbuah, dipotong-Nya dan setiap ranting yang berbuah, dibersihkan-Nya, supaya ia lebih banyak berbuah.
Pencantasan melibatkan pembuangan terpilih cabang dan pucuk yang tidak diinginkan untuk memperbaiki struktur pohon dan mengarahkan pertumbuhan baru yang sihat.
Jadi, apa yang ingin dicapai oleh proses pencantasan?
Potong apa yang tidak efektif
Pencantasan rohani meningkatkan pertumbuhan rohani dengan mengeluarkan apa pun yang menghalang pertumbuhan kita. Apa yang bersaing untuk pengabdian kamu kepada Tuhan? Apakah perkara-perkara yang tidak penting yang perlu dikeluarkan agar kamu dapat berfokus pada perkara-perkara yang paling penting?
Membawa kehidupan baru dan lebih banyak buah
Pencantasan yang buruk dapat menyebabkan kerosakan yang tidak dapat diperbaiki tetapi pencantasan yang baik mendorong pertumbuhan yang sihat yang membawa hasil yang bermanfaat. Musim pencantasan sememangnya menyakitkan tetapi kita dapat yakin bahawa Bapa surgawi kita, pakar Pengusaha tahu cara terbaik untuk mencantas kita. 'Pemotongan' tidak dimaksudkan untuk menyakiti kita tetapi untuk membolehkan kehidupan AnakNya mengalir melalui kita lebih banyak dan lebih banyak lagi. Apa hasil dari musim pencantasan ini? Apakah kamu mendapati diri kamu menjadi lebih seperti Kristus?
Dekatkan kita kepada Yesus
Lebih dari segalanya, pencantasan membawa kita ke dalam hubungan yang lebih dalam dengan Yesus, Pokok Anggur yang sejati. Yohanes 15:1 mengilustrasikan kebenaran yang sangat penting – keterputusan kita dari Yesus menghasilkan kemandulan (tidak ada buah) tetapi keterhubungan kita denganNya membawa kepada keberhasilan (menghasilkan buah) dan pencantasan rohani menghasilkan kelimpahan (lebih banyak buah). Bagaimana hubungan kamu dengan Yesus? Hubungan kita dengan Yesus mempengaruhi setiap aspek kehidupan kita.
Ibrani 4:12 memberitahu kita bahwa "pisau" pencantas adalah Firman Tuhan, " 4:12 Sebab firman Tuhan hidup dan kuat dan lebih tajam dari pada pedang bermata dua manapun; ia menusuk amat dalam sampai memisahkan jiwa dan roh, sendi-sendi dan sumsum; ia sanggup membedakan pertimbangan dan pikiran hati kita. " Saat kita menyerahkan diri kita dalam cara penyerahan diri seperti anak kecil kepada pengajaran Firman Tuhan, Dia akan melakukan pekerjaan pencantasan sehingga kita menghasilkan banyak buah bagi kemuliaan Bapa, menunjukkan diri kita sebagai muridNya (Yohanes 15:8).
Gereja Calvary memberikan banyak kesempatan bagi kamu untuk mempelajari Firman Tuhan secara sistematik. Mendaftar untuk kelas SCG online di semester mendatang yang dimulai pada 24 April. Masuk ke https://calvary.my/scg untuk informasi lebih lanjut.