December 07, 2022
Be Fruitful Through Discipling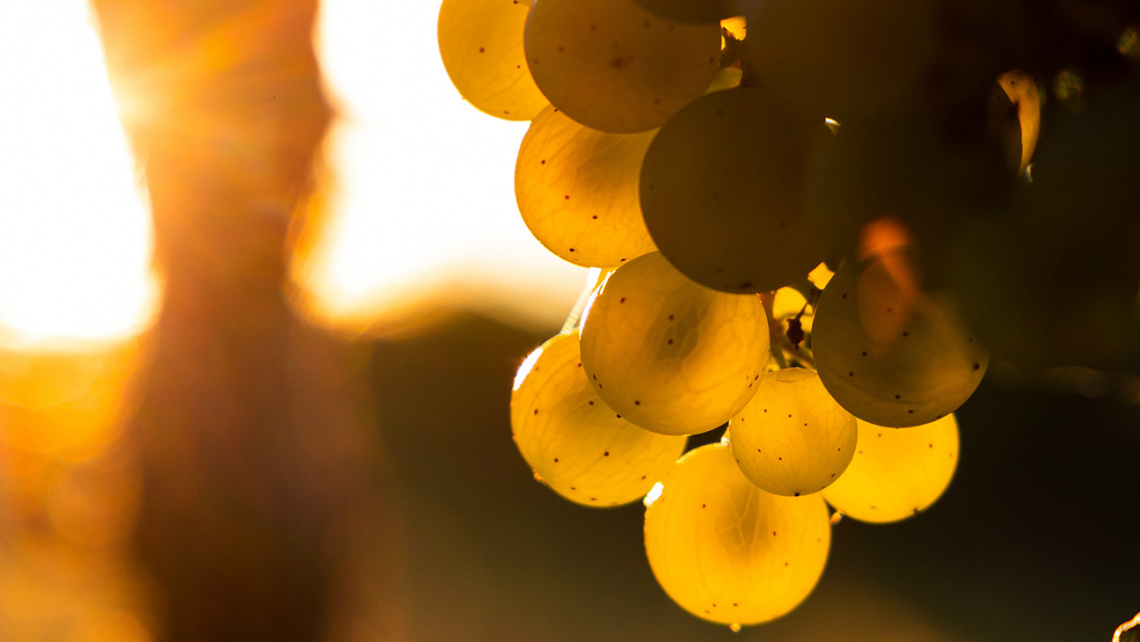 Upon the successful completion of His earthly ministry, Jesus left nothing tangible behind – no semblance of material wealth, no writings in His own hand or any institution bearing His Name.
What He left behind was a small group of men to proclaim the Good News of God's finished work of salvation for mankind through the death and resurrection of the Son through the empowerment of the Holy Spirit. These men were the legacy and fruit of His life's work.
These men in turn bore fruit for the Lord. They multiplied themselves by making disciples of many nations.
They did not disappoint their Lord as they took to heart His last words to them,"… All authority in heaven and on earth has been given to me. 19 Therefore go and make disciples of all nations, baptizing them in the name of the Father and of the Son and of the Holy Spirit, 20 and teaching them to obey everything I have commanded you. And surely I am with you always, to the very end of the age." (Matthew 28:18-20)
As we come to the end of 2022, has your life been fruitful? I am certain that if you had heeded our year's theme to "Abide in Christ", you would have experienced His Presence, Providence, Protection" and borne "Fruit that will last".
Can you count among your fruit, lives that have been transformed by the Lord because of your intentional interaction with them? If you have not experienced the joy of spiritual discipleship, be a discipler today!
Introduce the Lord to someone who has yet to experience the joy of being forgiven of their sin, and teach them how to enjoy the privilege of having an intimate relationship with Him through prayer and interacting with His Word.
Invite them to join you on your journey with the Lord, showing them the ways and truths of the Lord through both word and deed.
Teach them how to develop Christ-like thoughts and behaviour which will glorify the Father as they are transformed by the indwelling presence of the Holy Spirit in their lives. Your transformed life will be the best model and inspiration to one who also seeks to be transformed by the Lord.
As Paul said, " … whatever is true, whatever is honorable, whatever is right, whatever is pure, whatever is lovely, whatever is admirable—if anything is excellent or praiseworthy—think on these things. Whatever you have learned or received or heard from me, or seen in me, put it into practice. And the God of peace will be with you.(Philippians 4:8-9).
Inspire them to be salt and light to a world darkened and ravaged by sin, bringing hope and life to those who are helpless and lost without a relationship with God.
This Christmas season, may we seek opportunities to sow into the lives of our loved ones and friends the Good News that miracles of transformation are possible because a Savior has been born to us!
Let us all proclaim afresh the message of the angels to the shepherds heard that first Christmas, "Don't be afraid!" he said. "I bring you good news that will bring great joy to all people. 11 The Savior—yes, the Messiah, the Lord—has been born today in Bethlehem, the city of David!"
May the Lord bless you with a fruitful Christmas and an empowered New year!
---
培养门徒多结果子
耶稣完成他在地上的事工,他没有留下任何有形的东西——没有物质财富,没有自己的著作或以他名字命名的机构。
他留下了一小群人宣扬神借着神儿子的死亡与复活,还有圣灵的大能,完成了救赎世人的好消息。这些人就是他在世上的产业和果实。
这些人为主多结果实。他们倍增,使万民作主的门徒。
他们没有让主耶稣失望,牢牢记住最后对他们说的:"……天上地上一切权柄都赐给我了。所以,你们要去使万民作我的门徒,奉父子圣灵的名,给他们施洗,我吩咐你们的一切,都要教导他们遵守。这样,我就常常与你们同在,直到这世代的终结。"(马太福音 28:18-20)
2022年即将结束,你的生命是否也结果子?我相信,如果你注意到了教会今年的主题"住在基督里",你一定也经历了他的同在、供应和保守,并结出"持久的果实"。
数一数,有多少人因为你积极主动的接触而被主改变生命?如果你还未曾经历过属灵门徒培养的喜乐,今天就成为门徒培养者!
把主介绍给还没经历过因罪得赦免而喜乐的人,教导他们如何透过祷告和读经来享受与神建立亲密关系的特权。
邀请他们参与你与主的旅程,用你的言行向他们展现主的道路和真理。
教导他们建立如基督的思想和行为,以此荣耀天父,他们将因圣灵住在他们生命里而转变。让那些寻求生命被主改变的人能以重生被改变的你作为最佳榜样。
保罗说:"……凡是真实的、可敬的、公义的、清洁的、可爱的、有美名的,若有什么德行,若有什么称赞,这些事你们都要思念。你们在我身上所学习的,所领受的,所听见的,所看见的,这些事你们都要去行,赐平安的 神就必与你们同在。"(腓立比书 4:8-9)
激励他们,在这个被黑暗和罪恶蹂躏的世界,成为盐和光,为那些还没有与神建立关系,无助和迷失的人带来希望和生命。
这个圣诞季节,让我们找机会向我们的至亲好友播撒好消息的种子,转变的神迹必会发生,因为救主已经降生。
让我们再次宣扬天使在第一个圣诞节给牧羊人宣报的信息。天使对他们说:"不要惧怕!我报给你们大喜的信息,是关乎万民的;因今天在大卫的城里,为你们生了救主,就是主基督。"
愿主赐福予你,渡过丰盛的圣诞节,迎接崭新的一年,靠主得力!
---
BUAHKAN HASIL MELALUI PEMURIDAN
Setelah tamat pelayanan-Nya di bumi, Yesus tidak meninggalkan apa-apa yang ketara – tiada sebarang kekayaan materi, hasil tulisan tangan-Nya sendiri, mahupun mana-mana institusi yang menyandang NamaNya.
Apa yang diwariskanNya cumalah sekumpulan kecil lelaki yang mengisytiharkan Berita Baik tentang kerja penyelamatan Tuhan yang telah selesai bagi umat manusia melalui kematian dan kebangkitan semula Anak melalui pemerkasaan Roh Kudus. Lelaki-lelaki tersebut merupakan pusaka dan hasil hidupNya.
Umat-umat ini seterusnya membuahkan hasil bagi Tuhan. Mereka menambahkan bilangan jemaah dengan memuridkan lagi insan dari segenap bangsa.
Mereka tidak mengecewakan Tuhan kerana telah menyematkan dalam hati firmanNya yang terakhir kepada mereka, "…Kepada-Ku telah diberikan segala kuasa di sorga dan di bumi. Karena itu pergilah, jadikanlah semua bangsa murid-Ku dan baptislah mereka dalam nama Bapa dan Anak dan Roh Kudus, dan ajarlah mereka melakukan segala sesuatu yang telah Kuperintahkan kepadamu. Dan ketahuilah, Aku menyertai kamu senantiasa sampai kepada akhir zaman." (Matius 28:18-20)
Sementara kita menghampiri penghujung 2022, adakah hidup anda membuahkan hasil? Saya pasti, jikalau kamu prihatin tema tahun ini, "Menetap dalam Kristus," kamu tentu mengalami KehadiranNya, PembekalanNya, PerlindunganNya" dan membuahkan "Hasil yang kekal abadi."
Adakah antara hasil anda yang dapat hitung , termasuk kehidupan yang diubah Tuhan kerana anda secara sengaja berinteraksi dengan mereka? Jikalau anda belum pernah mengalami betapa kegembiraan yang dirasai dalam pemuridan rohani, jadilah seorang yang memuridkan orang lain!
Perkenalkan Tuhan kepada seseorang yang belum lagi merasai sukacita setelah diampuni dosa, dan tunjukkan bagaimana untuk menikmati keistimewaan hubungan akrab dengan Tuhan melalui doa dan penghayatan FirmanNya.
Ajaklah mereka menyertai kamu dalam perjalanan kamu bersama Tuhan, tunjukkan kepada mereka cara dan kebenaranNya melalui kata-kata dan tingkah laku kamu.
Ajar mereka bagaimana mengembangkan pemikiran dan tingkah laku yang mirip Kristus yang akan memuliakan Bapa sementara mereka diubah oleh kehadiran Roh Kudus dalam kehidupan mereka. Kehidupan kamu yang telah berubah itulah akan menjadi model dan inspirasi terbaik kepada seseorang yang juga mahu diubah oleh Tuhan.
Bak kata Paulus, "…semua yang benar, semua yang mulia, semua yang adil, semua yang suci, semua yang manis, semua yang sedap didengar, semua yang disebut kebajikan dan patut dipuji, pikirkanlah semuanya itu. Dan apa yang telah kamu pelajari dan apa yang telah kamu terima, dan apa yang telah kamu dengar dan apa yang telah kamu lihat padaku, lakukanlah itu. Maka Tuhan sumber damai sejahtera akan menyertai kamu." (Filipi 4:8-9)
Berikan ilham untuk mereka menjadi garam dan cahaya dalam dunia yang gelap-gulita, bergelumang dalam dosa, membawa harapan dan kehidupan kepada mereka yang sesat dan daif tanpa hubungan dengan Tuhan.
Musim Krismas ini, semoga kita mencari peluang untuk menyemai Berita Baik ke dalam kehidupan rakan dan keluarga disayangi agar mukjizat transformasi berlaku kerana Juruselamat dilahirkan untuk kita!
Marilah kita sama-sama mengisytiharkan semula mesej malaikat kepada gembala yang didengar pada Krismas pertama itu, "Jangan takut, sebab sesungguhnya aku memberitakan kepadamu kesukaan besar untuk seluruh bangsa: Hari ini telah lahir bagimu Juruselamat, yaitu Kristus, Tuhan, di kota Daud."
Semoga Tuhan memberkati kamu dengan Krismas yang berhasil dan Tahun Baharu yang diperkasakan!