August 19, 2022
Be Fruitful Through Giving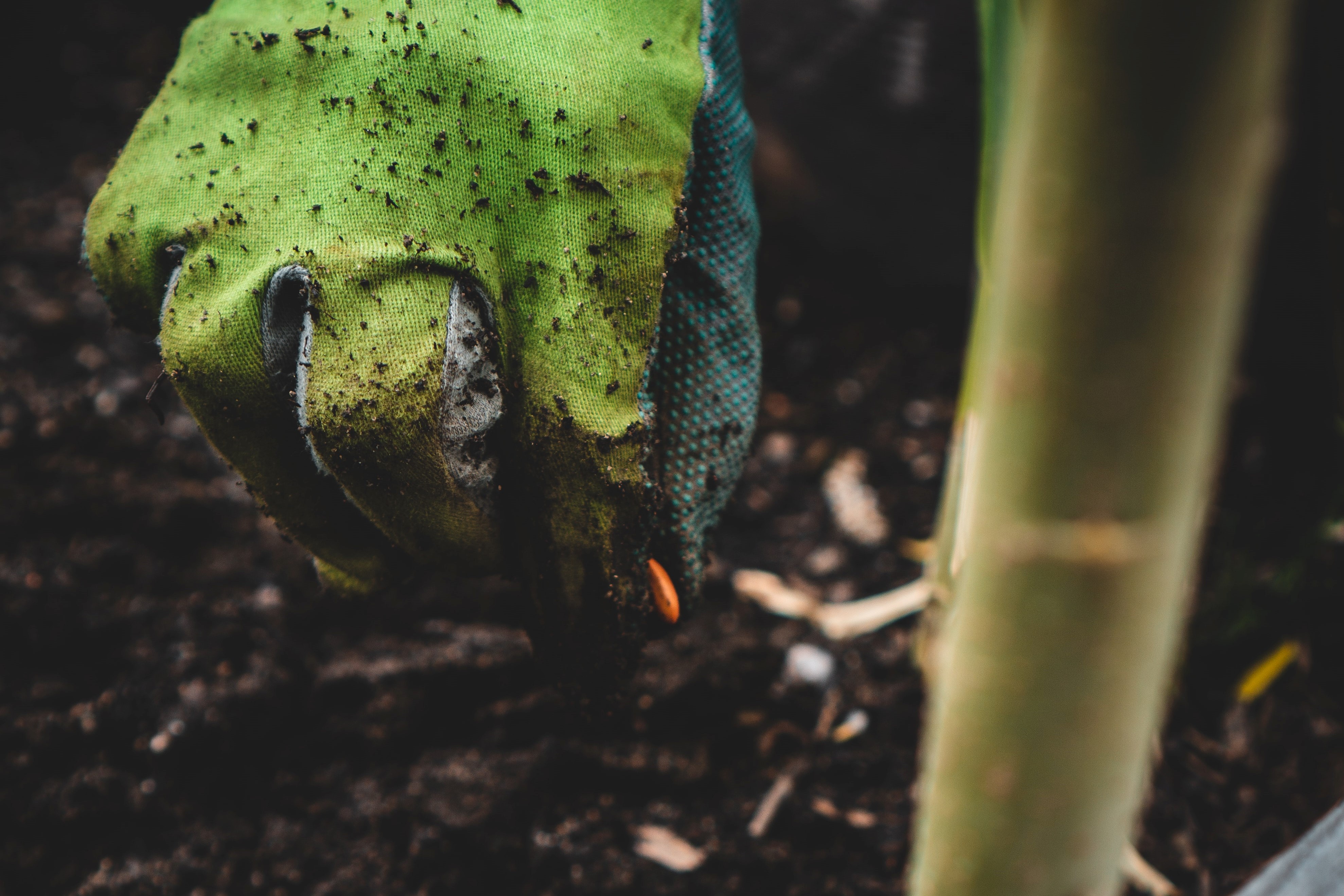 When we abide in Christ we can be fruitful through giving. Abiding in Christ gives opportunities for intense God encounters. This can increase our desire and ability to give. Giving from such inspiration becomes fulfilling as it is God purposed.
That is why God's Word teaches us how we ought to give.
Firstly, giving must be from your heart and done cheerfully because 2 Cor 9:7 exhorts "You must each decide in your heart how much to give.And don't give reluctantly or in response to pressure. For God loves a person who gives cheerfully". Jesus gave himself, his all, because of the joy of seeing salvation for all mankind through his sacrifice … "Because of the joy awaiting him, he endured the cross". (Heb 12:2). What an example that our Lord gives to us to fulfil the Father's will.
Secondly, giving should reflect exceptional gratefulness for God's goodness and mercy upon your life. Remember "God showed his great love for us by sending Christ to die for us while we were still sinners" (Rom 5:8). The woman who anointed the feet of Jesus with the expensive oil (Luke 7:36-50) knew the best she could give could not match the great things he did for her, so she wept over his feet and wiped the tears away with her hair. She showed humility because the best oil for her head was only good enough for his feet! What exceptional gratefulness!
Thirdly, giving means … giving everything to the Lord because He is your hope. "This hope is a strong and trustworthy anchor for our souls. It leads us through the curtain into God's inner sanctuary". (Heb 6:19). The widow who gave everything she had, two copper coins, into the Temple's treasury had this commendation from Jesus - "This poor widow put in more than all the contributors to the treasury." (Mk 12:43). The widow's gift had such great impact because she gave her everything.
The fruitfulness of our giving becomes evident when God's kingdom is established in our lives. Then through our lives His kingdom is extended. This fulfils the plans and purposes of our Father in Heaven.
---
Berbuahlah Dengan Memberi
Ketika kita tinggal di dalam Kristus, kita dapat berbuah melalui memberi. Tinggal di dalam Kristus memberikan kesempatan untuk pertemuan yang berkuasa dengan Tuhan . Hal ini dapat meningkatkan keinginan dan kemampuan kita untuk memberi. Memberi dari inspirasi seperti itu menjadi suatu kepenuhan kerana itu adalah tujuan Tuhan.
Itulah sebabnya Firman Tuhan mengajar kita bagaimana kita harus memberi.
Pertama, memberi harus dari hati dan dilakukan dengan sukacita kerana 2 Kor 9:7 menasihati, "Masing-masing harus memberi sebanyak yang telah ditentukannya. Orang harus memberi dengan rela dan sukacita, kerana Tuhan mengasihi orang yang memberi dengan sukacita." Yesus memberikan dirinya sendiri, semua miliknya, kerana sukacita melihat keselamatan bagi seluruh umat manusia melalui pengorbanannya ... " Sebaliknya, kerana sukacita yang menantikan-Nya, Yesus tekun menanggung mati di kayu salib' (Ibr 12:2). Sungguh teladan yang diberikan Tuhan kita kepada kita untuk menggenapi kehendak Bapa.
Kedua, memberi harus mencerminkan rasa syukur yang luar biasa atas kebaikan dan belas kasihan Tuhan atas hidup kamu. Ingatlah "Tuhan menunjukkan kasih-Nya yang besar kepada kita dengan mengutus Kristus untuk mati bagi kita ketika kita masih berdosa" (Roma 5:8). Wanita yang mengurapi kaki Yesus dengan minyak yang mahal (Lukas 7:36-50) tahu yang terbaik yang boleh dia berikan tidak dapat menandingi hal-hal besar yang dia lakukan untuknya, jadi dia menangis di atas kakinya dan menghapus air mata dengan rambutnya. Dia menunjukkan kerendahan hati kerana minyak terbaik untuk kepalanya hanya cukup baik untuk kakinya! Sungguh rasa syukur yang luar biasa!
Ketiga, memberi bererti … memberikan segalanya kepada Tuhan kerana Dia adalah harapan kamu. "Harapan kita itu seperti sauh yang menjadi pegangan hidup yang kuat dan aman. Harapan itu menembusi tirai Bilik Maha Suci di Rumah Tuhan di surga" (Ibr 6:19). Janda yang memberikan segala miliknya, dua mata wang tembaga, ke dalam perbendaharaan Bait Tuhan mendapat pujian ini dari Yesus - "Ketahuilah, balu yang miskin ini memberikan persembahan yang lebih besar nilainya daripada semua orang lain" (Mrk 12:43). Pemberian janda itu berdampak besar kerana dia memberikan segalanya.
Berbuahnya pemberian kita menjadi nyata ketika kerajaan Tuhan ditetapkan dalam hidup kita. Kemudian melalui hidup kita kerajaan-Nya diperluaskan. Ini menggenapi rencana dan tujuan Bapa kita di Surga.
---
借着奉献多结果子
当我们住在基督里,我们能借着奉献多结果子。住在基督里,使我们有机会更深地经历神,进而渴望并有能力奉献。因着这样的启示而奉献使我们心得满足,这是神的旨意。
因此,神的话语教导我们应该如何奉献。
首先,奉献要欢喜乐意发自内心。哥林多后书 9:7劝我们说:"各人要照着心里所决定的捐输,不要为难,不必勉强,因为捐得乐意的人,是 神所喜爱的。" 耶稣完全献上自己,因为他喜悦看见所有人因为他的牺牲得到救赎。"他因为那摆在面前的喜乐,就忍受了十字架。"(希伯来书 12:2)。主给了我们一个美好的示范,如何实现父神的旨意。
第二,奉献是反映你内心无比感激神在你生命的恩典和怜悯。要谨记,"唯有基督在我们还作罪人的时候为我们死, 神对我们的爱就在此显明了。"(罗马书 5:8)那个女人用香膏抹耶稣的脚(路加福音 7:36-50),她知道尽管她歇尽所能献上也远远不及耶稣为她所做的,所以她用眼泪滴湿他的脚,又用自己的头发擦干。她卑微地觉得她抹头的香膏,只配抹他的脚。她无比感激!
第三,奉献是……把一切交给主,因为他是你的盼望。"我们有这盼望,就像灵魂的锚,又稳当又坚固,通过幔子直进到里面。"(希伯来书 6:19)这个寡妇把她所有的——两个铜钱——都投进了圣殿的库房。耶稣赞扬她说,"这穷寡妇投入库里的,比众人投的更多。"(马可福音 12:43)寡妇的奉献有如此大的效应,是因为她给了她所有。
当生命建有神的国时,我们借着奉献而结出的硕果就显而易见了。然后,透过我们的生命,他的国度得以扩展,以此实现了我们天父的计划和目的。