November 22, 2022
Effective Evangelism Through Relationships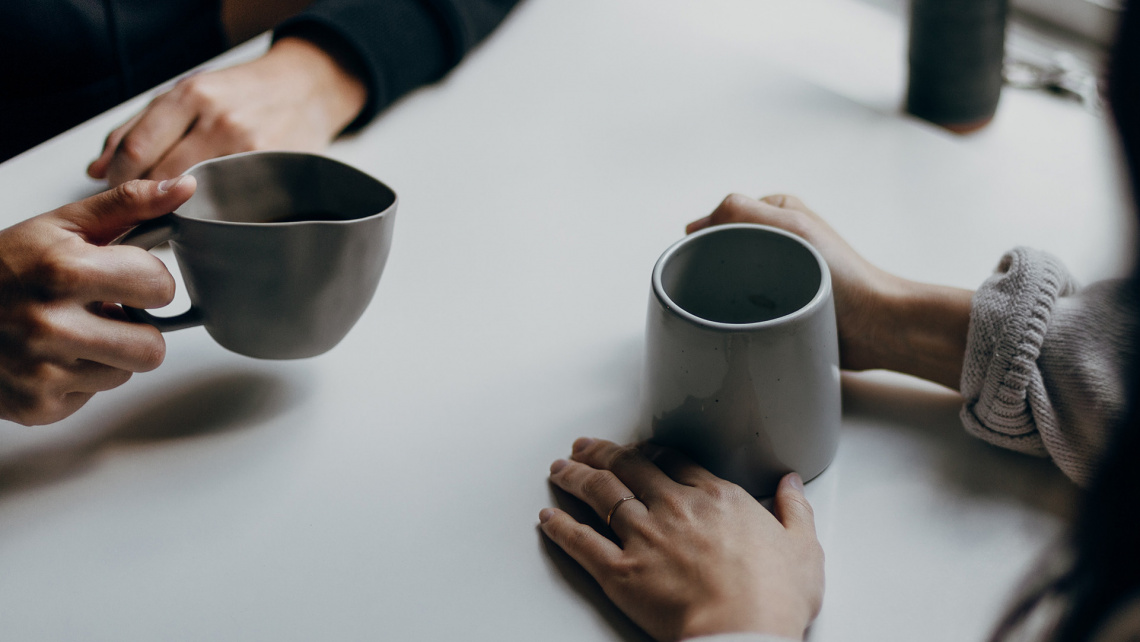 Jesus called us to "Go" (Matt. 28:19) out into the communities rather than waiting for them to come to us. As followers of Christ we, as individuals, are expected to do more than just speak Christ's truth to the world; we are also to share His life.
We must adapt to the times and use all available means of witnessing in order to have a greater opportunity to help people experience (not just hear) the gospel. We will bear fruits in due season when we meet the needs of others around us through loving relationships.
SHOW AND TELL
Today, our postmodern world is shifting to one of post-truth, whereby to shape one's opinion, we need to appeal to their emotion first, then personal belief, and then the objective mind. Therefore, to be fruitful in evangelism non-believers will need to see the truth manifested in our lives and not just what we say about Christ.
This requires a larger commitment on the part of every believer and disciple of Jesus Christ to build relationships first so the unchurched get to see how Christianity works. We must first show people what life with Christ looks like and why it is better, in order for us to earn the trust necessary to be believed. Then we are able to share the facts that people may not even realize they were searching for.
GO AND DO
Evangelism must often take place as an encounter inside as well as outside the church. We as a church works together to provide safe entry points for all of our unsaved loved ones to come into church so such encounters may be meaningful.
When coupled with our evangelistic heart, all of us will be able to establish ministries that allow the church to be present in our community and that attracts unchurched people to introduce Jesus Christ to them.
Some of us may be saying, "But all of my friends are Christian!" Bill Tenny-Brittian, a renowned evangelist, counters that "a Christian without an unchurched friend is like a dash of salt in the ocean: it doesn't do anyone any good, and no one even knows it is there." Forming lasting friendships for fruitful evangelism takes time, energy, and intentionality—things that are often in short supply in today's Instagram and Twitter world.
LIVE AND DISCIPLE OTHERS TO FOLLOW CHRIST
Humans do not convert nonbelievers; only the Holy Spirit does that. Consequently, our responsibility is to serve as capable conduits of God's love through friendship and a clear expression of the gospel message. Whether or not the person accepts Christ is beyond human control. However, you still aim for excellency; put your best effort into all that you do. It is the task of each one of us to look for ways in which to reach the unchurched.
In closing, I quote 1 Corinthians 9:19–23 of Paul's model and actions of identifying with people in order to share the message of salvation.
"Though I am free and belong to no one, I have made myself a slave to everyone, to win as many as possible. To the Jews I became like a Jew, to win the Jews. To those under the law I became like one under the law (though I myself am not under the law), so as to win those under the law. To those not having the law I became like one not having the law (though I am not free from God's law but am under Christ's law), so as to win those not having the law. To the weak I became weak, to win the weak. I have become all things to all people so that by all possible means I might save some. I do all this for the sake of the gospel, that I may share in its blessings."
---
建立关系,有效传扬福音
耶稣叫我们"去"(马太福音 28:19)进入社区,而不是等待他们来到我们这里。身为基督门徒,我们不仅仅要向世界讲述基督的真理;还要分享主的生命。
我们必须适应时代,使用一切可行的传福音方法,制造更多机会帮助人们体验(而不仅仅是听到)福音。当我们建立爱的关系,并在适当的时候满足身边人的需求,便能结出果实。
见证传扬
现今时代是后现代正逐渐转变为后真理的时代。要塑造一个人的观点,我们首先要接触他的情感,然后是个人信仰,最后是客观思想。因此,要想在传福音上结出果实,非信徒需要看到真理在我们生命中体现出来,而不仅仅是听到我们传讲基督。
这需要每一个基督徒和耶稣基督的门徒更委身,先与非基督徒建立关系,让他们看见什么是基督教。我们首先要让人看见什么是活在基督里,为什么信耶稣更好,要让人信任我们。这样我们才能与人分享真理,他们也许没有意识到这就是他们一直寻寻觅觅的真理。
出去传
传福音要在教会里面和外面同时进行。身为教会的肢体,我们要一起为还没得救的亲人建立安全的入口,引导他们进入教会与主邂逅。
当我们拥有传福音的心意时,我们所有人都能建立传福音的事工,把教会带进社区,吸引非信徒前来认识耶稣基督。
我们当中的一些人可能会说:"但是我的朋友都是基督徒!" 著名的布道家比尔特尼-布莱特反驳说:"没有非信徒朋友的基督徒就像大海中的一粒盐:它对任何人都没有好处,甚至没有人知道它的存在。" 建立恒久不变的友谊需要付出时间、精力和心思,这样才能结出传福音的果实,而这些往往没有办法在社交媒体世界里获得。
教导人跟随基督
人不能改变非信徒的信仰;只有圣灵能。所以,我们的责任是建立友谊并清楚传达福音,成为传递神爱的管道。人接受基督与否不在我们的控制范围内。尽管如此,你还是要做到极致,尽你一切所能。我们每个人的任务就是想尽办法向非信徒传扬福音。
最后,我要引用《哥林多前书》9:19-23,保罗为了分享救恩的信息作不同人的模式和行为。
"我虽然自由,不受任何人管辖,但我自愿成为众人的奴仆,为的是要多得一些人。对犹太人,我就作犹太人,为了要得着犹太人;对律法以下的人,虽然我自己不在律法之下,还是作了律法以下的人,为了要得着律法以下的人。对没有律法的人,我就作了没有律法的人,其实我不是在 神的律法以外,而是在基督的律法之下,为了要得着没有律法的人。对软弱的人,我就成了软弱的人,为了要得着软弱的人。对怎么样的人,我就作怎么样的人;无论如何,总要救一些人。我所作的一切,都是为了福音的缘故,好让我与别人同享福音的好处。"
愿神赐福你,让你在每一个关系中看见并满足身边人的需要,分享救恩的信息,在传福音上结果实。
---
PENGINJILAN YANG BERKESAN MELALUI PERHUBUNGAN
Yesus menyeru kita supaya "Pergi" (Mat 28:19) ke dalam masyarakat, bukan hanya menunggu mereka datang kepada kita. Sebagai pengikut Kristus, kita secara individu diharapkan untuk bukan sekadar menyebarkan kebenaranNya kepada dunia, malah turut mencontohi hidupNya.
Kita mesti menyesuaikan diri mengikut peredaran masa dan menggunakan segala kaedah yang ada untuk memberi kesaksian bagi membuka lebih banyak peluang, demi membantu orang mengalami (bukan sekadar mendengar) Injil. Kita akan meraih hasilnya pada masa yang sesuai apabila memenuhi keperluan orang disekeliling kita melalui hubungan yang penuh kasih sayang.
TUNJUK DAN BERITAHU
Dunia pascamoden kita kini semakin beralih kepada dunia pascakebenaran, bererti sekiranya ingin membentuk pendapat seseorang, kita harus terlebih dahulu memikat emosi mereka, diikuti dengan kepercayaan peribadi, dan seterusnya minda yang objektif. Oleh itu, untuk penginjilan yang berhasil, mereka yang tidak mempercayai harus dibuka hati untuk melihat kebenaran secara nyata dalam kehidupan kita, bukan sekadar mendengar apa yang kita katakan tentang Kristus.
Ini memerlukan lebih banyak komitmen daripada setiap orang percaya dan pengikut Yesus Kristus untuk menjalinkan perhubungan terlebih dahulu, agar mereka yang belum lagi menerima Yesus dapat memerhatikan bagaimana agama Kristian berfungsi. Kita mesti terlebih dahulu menunjukkan kehidupan bersama Kristus dan mengapa ianya lebih baik, agar kita mendapat kepercayaan yang diperlukan untuk dipercayai. Seterusnya, kita dapat mengongsikan fakta yang mungkin sebenarnya mereka cari tanpa disedari.
PERGI DAN LAKUKAN
Penginjilan harus kerap berlaku sebagai satu pertemuan bukan sahaja di dalam gereja, malah juga di luarnya. Kita sebagai satu gereja berganding bahu menyediakan laluan masuk yang selamat untuk semua orang yang kita sayangi yang belum menerima Yesus untuk datang ke gereja demi memastikan pertemuan yang penuh bermakna.
Apabila digabungkan dengan intipati penginjilan, kita semua dapat menetapkan pelayanan yang membolehkan gereja untuk sentiasa tersemat dalam komuniti kita, seterusnya memikat mereka yang belum menerimaNya dengan memperkenalkan Yesus Kristus kepada mereka.
Ada antara kita mungkin berkata, "Tetapi, semua sahabat saya Kristian!" Penginjil masyhur Bill Tenny-Brittian bagaimanapun menegaskan, "Umat Kristian yang tidak ada sahabat yang bukan Kristian adalah bagaikan secubit garam di lautan – ia tidak memanfaatkan sesiapa pun, dan tiada sesiapa pun menyedari kehadirannya." Menjalin persahabatan yang kekal untuk penginjilan yang berkesan memerlukan masa, tenaga, dan kesengejaan – semuanya perkara yang sering kekurangan dalam dunia Instagram dan Twitter hari ini.
HIDUP DAN MEMURIDKAN ORANG LAIN UNTUK MENGIKUTI KRISTUS
Manusia tidak mengubah hati mereka yang tidak mempercayai; hanya Roh Kudus yang dapat melakukannya. Susulan itu, tanggungjawab kita adalah untuk berfungsi sebagai saluran kasih Tuhan melalui persahabatan, dan sebagai pernyataan yang jelas tentang mesej injil. Sama ada seseorang itu menerima Kristus atau tidak adalah di luar kawalan manusia. Namun kita tetap menyasarkan kecemerlangan; lakukan segalanya dengan sebaik mungkin. Mencari jalan untuk menjangkau mereka yang belum menerima Yesus adalah tugas setiap daripada kita.
Sebagai penutup, saya memetik 1 Korintus 9:19-23 tentang contoh dan tingkah laku Paulus dalam mendekati orang agar dapat berkongsi mesej keselamatan.
"Sungguhpun aku bebas terhadap semua orang, aku menjadikan diriku hamba dari semua orang, supaya aku boleh memenangkan sebanyak mungkin orang. Demikianlah bagi orang Yahudi aku menjadi seperti orang Yahudi, supaya aku memenangkan orang-orang Yahudi. Bagi orang-orang yang hidup di bawah hukum Taurat aku menjadi seperti orang yang hidup di bawah hukum Taurat, sekalipun aku sendiri tidak hidup di bawah hukum Taurat, supaya aku dapat memenangkan mereka yang hidup di bawah hukum Taurat. Bagi orang-orang yang tidak hidup di bawah hukum Taurat aku menjadi seperti orang yang tidak hidup di bawah hukum Taurat, sekalipun aku tidak hidup di luar hukum Tuhan, karena aku hidup di bawah hukum Kristus, supaya aku dapat memenangkan mereka yang tidak hidup di bawah hukum Taurat. Bagi orang-orang yang lemah aku menjadi seperti orang yang lemah, supaya aku dapat menyelamatkan mereka yang lemah. Bagi semua orang aku telah menjadi segala-galanya, supaya aku sedapat mungkin memenangkan beberapa orang dari antara mereka. Segala sesuatu ini aku lakukan karena Injil, supaya aku mendapat bagian dalamnya." (Alkitab Bahasa Indonesia)
Semoga Tuhan memberkati kamu dalam setiap perhubungan, agar berprihatin dan memenuhi keperluan mereka yang berada dalam lingkungan pengaruh kamu, sewaktu berkongsi mesej keselamatan demi penginjilan yang berhasil.