April 12, 2023
Like Jesus: Investing in Others
All of us make investment decisions daily. This does not merely relate to financial investments but we choose where and how to invest our time, energy, and resources either on self, others or a combination of the two. In any investment, we always desire the greatest return possible. We look for jobs with the greatest rewards and we always want the most progress in the least amount of time.
Attempting to profit from an investment is not wrong in and of itself. It becomes wrong when we focus excessively on it instead of the things which God values. The kingdom of God consists of God's people and things that the world doesn't value. What use is there for a Christian community that is self-seeking and inward looking?
Therefore, more than temporal and earthly investments, an investment in people is worthwhile. Since God values people, an investment in people strengthens our relationship with Him. It is an investment into someone's eternal destiny, whether they respond positively to us.
However, investing in people can be counter-intuitive. This is because the human heart, behaviour, and emotions are way more complex and complicated than increasing or decreasing financial trends.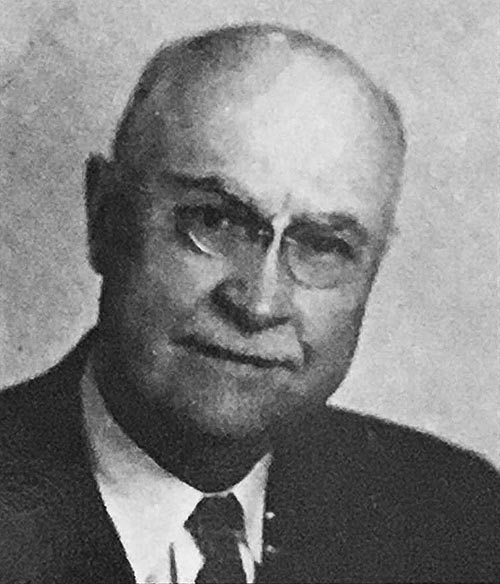 ​
Mordecai Ham, an evangelist in Kentucky, USA preached a revival series in North Carolina in 1934 when Billy Graham was a teenager living nearby. Through that revival, Billy Graham accepted Christ, and began to impact millions around the world. While we tend to give more attention to the person who impacted more people, it all started with Mordecai Ham who none of us knew before this.
6 I planted, Apollos watered, but God gave the growth. 7 So neither he who plants nor he who waters is anything, but only God who gives the growth. 8 He who plants and he who waters are one, and each will receive his wages according to his labour. 9 For we are God's fellow workers. You are God's field, God's building. 10 According to the grace of God given to me, like a skilled master builder I laid a foundation, and someone else is building upon it. Let each one take care how he builds upon it… (1 Corinthians 3:6-10)
Let's look at example of the master investor, Jesus himself. While He preached to large groups, He focused much of His time on twelve disciples. His example was intentional. Then on, the disciples multiplied Jesus' investment far beyond His preaching to the crowds. Truly, investing in a few can pay rich dividends.
WHAT DOES IT TAKES TO INVEST IN PEOPLE?
1. Be Relational
In order to relate to humankind, God took on flesh in the Person of Jesus. We call this the Incarnation.
And the Word became flesh and dwelt among us, and we have seen his glory, glory as of the only Son from the Father, full of grace and truth". (John 1:14)
Jesus was fully God, yet fully man. He did this so that He could represent man before God, to sympathize and intercede for us as our example. He took on flesh to reveal that God is not totally transcendent. God is not so far removed from humans. In fact, Jesus didn't give up His humanity after His resurrection. Notice that His scars remained even after He had resurrected.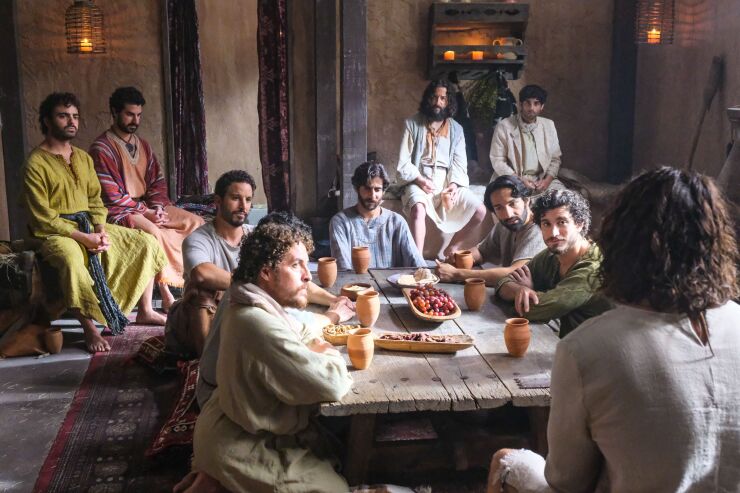 A depiction of Jesus and his disciples
Picture source: The Chosen, Angel Studios
Jesus was invitational.
38 Jesus turned and saw them following and said to them, "What are you seeking?" And they said to him, "Rabbi" (which means Teacher), "where are you staying?" 39 He said to them, "Come and you will see." So they came and saw where he was staying, and they stayed with him that day, for it was about the tenth hour."(John 1:38-39)
Don't we think that Jesus knew the answer when He asked "What are you seeking?" (v. 38). He used that question to initiate a conversation, then invited the small group of people to "come and see" (v. 39) instead of an immediate call to drop their current work and follow Him. Jesus used His energy and resources to build an atmosphere of love, trust, and acceptance to be relational.
2. Be Intentional
To be intentional is to do something on purpose. If you have an intention to invest, you would do your due diligence about the fund, company, etc. you're investing in. Likewise, when it comes to another person, it's valuable to see what the person is like, understanding where the person is in life, so you can identify how to add value to the person.
Jesus made His intentions to His disciples clear. Mark 1:17, "Jesus said to them, 'Follow me, and I will make you become fishers of men' ". If we observe the context, Jesus went to where the disciples were to first be relational before He revealed His intentions. You can do the same with the individuals you hope to invest in too. It is important to clearly make known your intentions, be it to journey together in life, read the Bible together or serve together.
With the disciples, He had intentionally shown them who God is (John 14) and built a community of love and trust so that as the disciples learned and failed, learned and succeeded, they had the room of grace to return to.
3. Be Incremental (Start Small)
When you don't have much to begin with, you start small.
Practical tip, starting with what you have:
Time, all of us have 43,200 minutes in a month.
Can you spare 60 minutes a month (0.001%) to meet up with someone and chat about life, and end by praying for each other?
Can you spare half an hour after church on Sunday to meet someone who is lonely?
Consider using your lunch break to encourage a colleague and grow your relationship?
Space
Inviting someone into your living space
Inviting people into your circle of friends, community
Faith
Pray believing for needs you hear about and follow-up
Be generous with encouragement
Personal experiences
Share your stories of your experiences of God
Identify someone who shares similar challenges as you
What is the advantage of Jesus' strategy of relationally investing in a few? It resulted in deep, real, meaningful, impactful relationships that multiplied through the generations.
FOR THOSE WHO HAVE THESE CONSIDERATIONS:
"What's in it for me?"
What's in it for you when you purchase shares or stocks? You believe that in time, the fund will grow. But do you really know the future? You would have definitely made the decision based on some past records and trends. Why not try the same for investing in people? After all, Jesus has a perfect track record and His Word will never let us down.
The essence of being a follower of Jesus is to be convinced that life is not about us.
"Then Jesus told his disciples, "If anyone would come after me, let him deny himself and take up his cross and follow me. 25 For whoever would save his life will lose it, but whoever loses his life for my sake will find it. 26 For what will it profit a man if he gains the whole world and forfeits his soul? Or what shall a man give in return for his soul?" (Matthew 16:24-26)
---
"The person is too different from me."
If there really is no common ground or there is a major difficulty (constant conflict for example), talk to a church leader whom you know to seek advice. Do not forget to go to God. Besides that, remember that we have been the most difficult people too at times, yet God is constantly extending grace and love to us. Pray and seek God for His heart and the ability to extend grace.
---
"I have no time"
Some of us struggle to find any time for anything extra amidst our intensely packed schedules. There are two ways to see this:
Firstly, we can still make time but this involves sacrifice - moving your schedule around because you see investing in people as worth it and hence other things have to give.
Secondly, we can redeem the time. Ephesians 5:15-16, "Look carefully then how you walk, not as unwise but as wise, making the best use of the time, because the days are evil." Within the nine hours a day you have with your colleagues or evening catch up you have in friends gatherings, be observant and attentive to see the opportunities God is giving you to be a blessing.
---
"Where does this investment end?"
In short, this investment in people does not end. However, it changes over time. Take the example of parents. The investment of parents into their children's life does not end, but it looks different at each stage of life. Similarly, as the person we are investing in grows in spiritual maturity and in connection with the church, the nature of our investment could look different but the investment never stops.
---
效法耶稣:投资于人
我们所有人每天都作投资决定。不只金融方面的投资,还包括了我们选择在哪里并如何投资我们的时间、精力和资源,可以是投资在自己身上、他人身上或两者皆之。我们希望任何投资都获得最大利益。我们寻找报酬最丰厚的工作,希望在最短时间内有最大的进展。
试图透过投资获利并没有错。可是当我们过度关注它而不是神所看重的事物时,那就错了。神的国度乃由神的子民和世界并不看重的事物组成。一个追求自我且内向的基督徒团体有什么作用呢?
因此,比起世俗短暂的投资,投资于人更有价值。神重视人,投资于人可以促进我们与神的关系。这是对人永恒生命的投资,不管他们积极回应与否。
然而,投资于人所得到的可能与期待的相反。因为人心、行为和情感比金融趋势的起起落落复杂得多。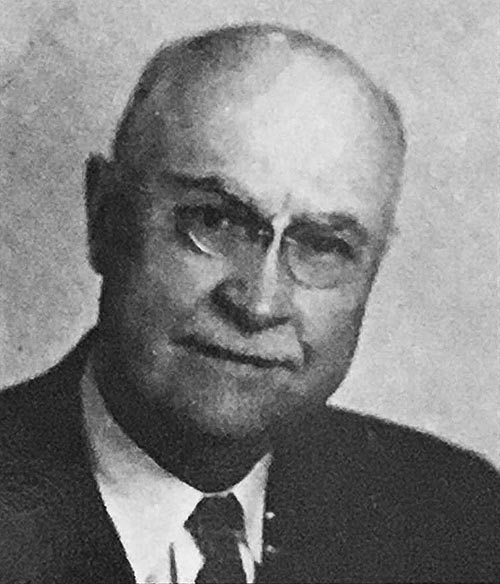 ​
1934年,美国肯塔基州的传道人末底改·哈姆在北卡罗来纳州一系列的复兴大会上讲道,当时葛培理是住在附近的少年人。通过那次的复兴大会,葛培理接受了基督,接着开始影响全世界数百万人。虽然我们倾向于关注影响很多人的葛培理,但这一切始于在此之前默默无名的末底改·哈姆。
6我栽种了,亚波罗浇灌了,唯有神使它生长。7所以,栽种的算不得甚么,浇灌的也算不得甚么,只在乎那使它生长的神。8栽种的和浇灌的都是一样,只是各人要照着自己的劳苦得着自己的报酬。9我们是神的同工,你们是神的田地,神的房屋。10我照着神赐给我的恩典,就像一个聪明的工程师,立好了根基,别人在上面建造。各人要注意怎样在上面建造 …(哥林多前书 3:6-10)
让我们看看投资大师——耶稣的榜样。在他向一大群人讲道的同时,他把绝大部分时间投注在十二门徒身上。他的计划是刻意的。之后,门徒使耶稣的投资成倍增长,远远超过了他对众人的传道。诚然,对少数人的投资可以带来丰厚的回报。
投资于人须要做什么?
1. 有亲和力
为了与人建立关系,神让耶稣取了肉身。我们称之为 "道成肉身"。
道成了肉身,住在我们中间,满有恩典和真理。我们见过他的荣光,正是从父而来的独生子的荣光。(约翰福音 1:14)
耶稣是完全神,也是完全人。这是为了让他能在神面前代表人,成为我们的榜样,体恤我们为我们代求。他取了肉身,揭示神并不是完全超越的。神与人类之间并不是遥不可及的。事实上,耶稣在复活后并没有放弃他是人的属性。请注意,即使复活后,他依然保留了他的伤痕。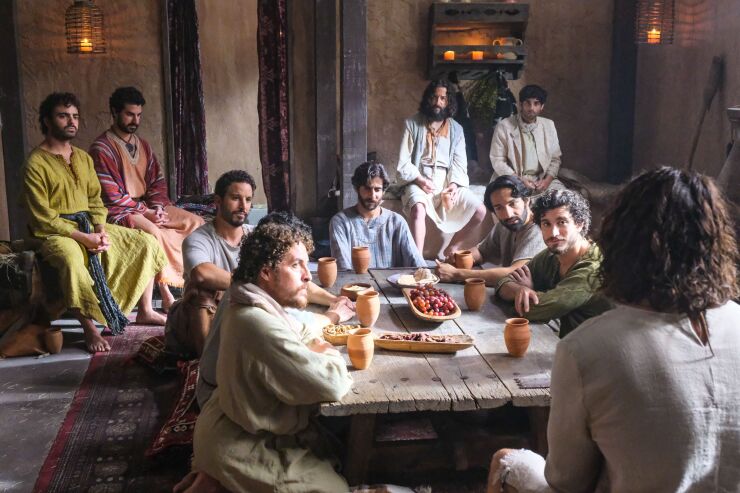 耶稣和他的门徒的描绘
图片来源:The Chosen, Angel Studios
耶稣乐于邀请
38耶稣转过身来,看见他们跟着,就问:"你们要甚么?"他们说:"拉比,你在哪里住?"39他说:"你们来看吧!"于是他们就去看他所住的地方。那一天他们就和耶稣住在一起;那时大约是下午四点钟。(约翰福音 1:38-39)
耶稣难道不知道答案吗?当他问道:"你们要什么?"(38节)他是用这个问题开始一场对话,然后邀请这一小群人"来看吧!"(39节)而不是呼召他们立刻放下工作,跟随他。耶稣用他的精力和资源建立一个有爱、信任和接纳的氛围,与人建立关系。
2. 有意为之
有意为之指有目的地做一件事。如果你有意投资,你会对你想投资的基金、公司等做详细调查。同样,当涉及人时,尝试认识这是个什么样的人,了解他的处境,这是值得的,因为唯有这样你才可以确定如何帮助他增值。
耶稣很明确地向门徒表示他的意图。马可福音1:17,耶稣就对他们说:"来跟从我,我要使你们成为得人的渔夫。"如果我们阅读上下文,耶稣表达意图之前,他先去门徒所在的地方与他们建立关系。你也可以对你有意投资的人做同样的事。不管你是有意在他的人生旅途中与他同行,还是与他一同读圣经或服事,重要的是你要清楚地表明你的意图。
与门徒一起时,他特意向他们展示神是谁(约翰福音14章),并建立爱和信任的团队。这样,当门徒经历失败或成功,他们都可以回归到恩典的团队里。
3. 循序渐进(从小开始)
当你不知道从何开始,那就从小事做起。
实用提示,从你所拥有的开始:
● 时间,我们每个人一个月都有43200分钟。
你能不能每月抽出60分钟(0.001%)与一个人见面,聊一聊生活,最后为对方祷告?
你能在周末教会结束后抽出半小时与孤单的人见面吗?
考虑利用你的午休时间鼓励一个同事,建立你们的关系?
● 空间
邀请某人进入你的生活空间
邀请别人进入你的朋友圈、社区
● 信心
● 个人经历
耶稣将时间投资于与少数人建立关系的策略带来了什么好处?它建立了深刻、真实、有意义、有影响力的关系,并在几代人中倍增。
你或许有以下疑虑、顾虑:
"这对我有什么好处?"
当你购买股票时,对你有什么好处?你相信,随着时间的推移,基金会增值。但你真的能预知未来吗?你肯定会根据过去的一些记录和趋势来做决定。为什么不试试对人的投资也抱持这样的态度呢?毕竟,耶稣有一个完美的记录,他的话语永远不会让我们失望。
作为耶稣的门徒,其本质是要确信生活不是只关乎我们自己。
24于是耶稣对门徒说:"如果有人愿意跟从我,就当舍己,背起他的十字架来跟从我。25凡是想救自己生命的,必丧掉生命;但为我牺牲生命的,必得着生命。26人若赚得全世界,却赔上自己的生命,有什么好处呢?人还能用什么换回自己的生命呢?(马太福音 16:24-26)
---
"这个人和我太不一样了。"
如果真的没有共同点,或者实在很困难(比如说不断发生冲突),可以和你认识的教会领袖谈谈,寻求建议。不要忘记寻求神。除此之外,请记住,我们曾经也是最难相处的人,但神却持续关怀并爱我们。祷告寻求神的心意和关怀人的能力。
---
"我没有时间"
我们有些人在密集的日程安排中很难找到时间做额外的事情。针对这一点可以有两种方法:
我们仍然可以腾出时间,但必然有所牺牲——改变你的日程安排,因为你认为投资于人是值得的,因此必须放弃其他事情。
我们可以把握时间。以弗所书5:15-16,"所以,你们行事为人要谨慎,不要像愚昧人,却要像聪明人。要把握时机,因为这时代邪恶。" 在你每天与同事相处的九个小时,或是与朋友的晚间聚会,留心观察神给你祝福他人的机会。
---
"这项投资将在什么时候结束?"
简而言之,对人的投资是不会结束的。然而,它会随着时间推移改变。以父母为例,父母对子女的投资不会结束,但在生命的每个阶段都有所不同。同样的,随着我们所投资的人灵性成熟,与教会关系成长,我们投资的性质可能会有所不同,但投资是不会停止的。
---
Seperti Yesus: Melabur Dalam Kehidupan Orang Lain
Kita semua membuat keputusan pelaburan setiap hari. Ianya bukan semata-mata berkaitan dengan pelaburan kewangan tetapi kita juga memilih di mana dan bagaimana untuk melaburkan masa, tenaga, dan harta benda kita, sama ada untuk diri sendiri, orang lain atau kedua-duanya sekali. Dalam sebarang pelaburan, kita sentiasa menginginkan pulangan yang terbaik. Kita mencari pekerjaan dengan ganjaran terbesar dan sentiasa mahukan kemajuan paling banyak dalam masa yang paling singkat.
Tidak salah untuk berusaha mendapat keuntungan daripada sesuatu pelaburan. Ia menjadi salah apabila kita terlalu tertumpu hanya padanya dan bukannya kepada perkara yang Tuhan pentingkan. Kerajaan Tuhan terdiri daripada umat -Nya dan perkara-perkara yang tidak dihargai dunia. Apakah gunanya komuniti Kristian yang hanya mementingkan diri dan melihat pada diri sendiri sahaja?
Oleh itu, pelaburan dalam kehidupan orang lebih berfaedah daripada pelaburan duniawi yang bersifat sementara dan tidak kekal. Memandangkan Tuhan menghargai insan, pelaburan dalam kehidupan orang menguatkan hubungan kita dengan-Nya. Ianya pelaburan ke dalam takdir abadi seseorang, sama ada mereka membalas secara positif atau tidak.
Walaubagaimanapun, melabur dalam kehidupan orang agak kontra-intuitif. Ini kerana hati, tingkah laku dan emosi manusia jauh lebih kompleks dan rumit daripada naik turun trend kewangan.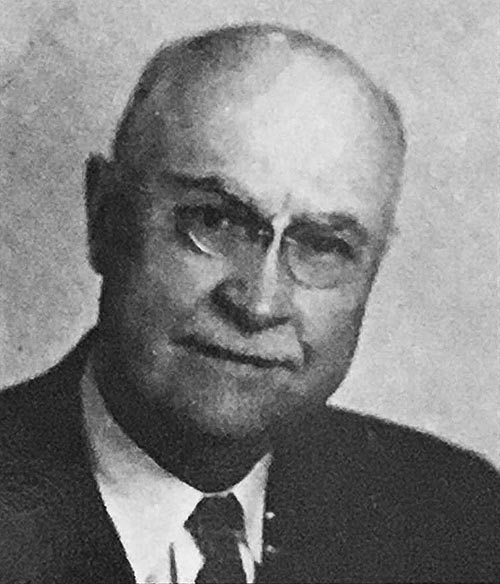 ​
Mordecai Ham, penginjil di Kentucky, AS mengkhutbahkan siri kebangkitan di North Carolina pada tahun 1934 ketika Billy Graham masih seorang remaja yang tinggal berdekatan. Melalui siri kebangkitan tersebut, Billy Graham menerima Kristus, dan mula memberi kesan kepada jutaan orang di seluruh dunia. Walaupun kita cenderung menumpukan perhatian kepada individu yang lebih membawa kesan kepada orang ramai, semuanya bermula dengan Mordecai Ham yang langsung tidak kita kenal sebelum ini.
Aku menanam, Apolos menyiram, tetapi Tuhan yang memberi pertumbuhan. Karena itu yang penting bukanlah yang menanam atau yang menyiram, melainkan Tuhan yang memberi pertumbuhan. Baik yang menanam maupun yang menyiram adalah sama; dan masing-masing akan menerima upahnya sesuai dengan pekerjaannya sendiri. Karena kami adalah kawan sekerja Tuhan; kamu adalah ladang Tuhan, bangunan Tuhan. Sesuai dengan kasih karunia Tuhan, yang dianugerahkan kepadaku, aku sebagai seorang ahli bangunan yang cakap telah meletakkan dasar, dan orang lain membangun terus di atasnya. Tetapi tiap-tiap orang harus memperhatikan, bagaimana ia harus membangun di atasnya.
(1 Korintus 3:6-10)
Mari kita lihat contoh pelabur utama, diri Yesus sendiri. Walaupun Dia ada juga berkhutbah kepada kumpulan besar, sebahagian besar masa-Nya ditumpukan kepada dua belas murid-murid-Nya. Contoh-Nya disengajakan. Kemudian, murid-murid-Nya melipatgandakan pelaburan Yesus jauh melebihi khutbah-Nya kepada orang ramai. Sesungguhnya, melabur dalam segelintir kehidupan orang boleh menghasilkan dividen yang lumayan.
APA YANG DIPERLUKAN UNTUK MELABUR DALAM KEHIDUPAN ORANG?
1. Pentingkan Hubungan
Untuk berhubungan dengan manusia, Tuhan menjadikan dirinya manusia dalam Oknum Yesus. Ini dikenali sebagai Inkarnasi.
Firman itu telah menjadi manusia, dan diam di antara kita, dan kita telah melihat kemuliaan-Nya, yaitu kemuliaan yang diberikan kepada-Nya sebagai Anak Tunggal Bapa, penuh kasih karunia dan kebenaran. (Yohanes 1:14)
Yesus adalah Tuhan sepenuhnya, tetapi juga manusia sepenuhnya. Dia melakukan ini agar dapat mewakili manusia di hadapan Tuhan, untuk bersimpati dan menjadi perantara kita sebagai teladan kita. Dia menjadikan diri-Nya darah dan daging untuk mendedahkan bahawa Tuhan bukan di luar pemikiran manusia sepenuhnya. Tuhan tidaklah menjauhkan diri-Nya dari manusia. Sebenarnya, Yesus tidak menyerahkan sepenuhnya kemanusiaan-Nya selepas kebangkitan-Nya. Perhatikan bahawa parut-parut-Nya masih kekal selepas Dia bangkit.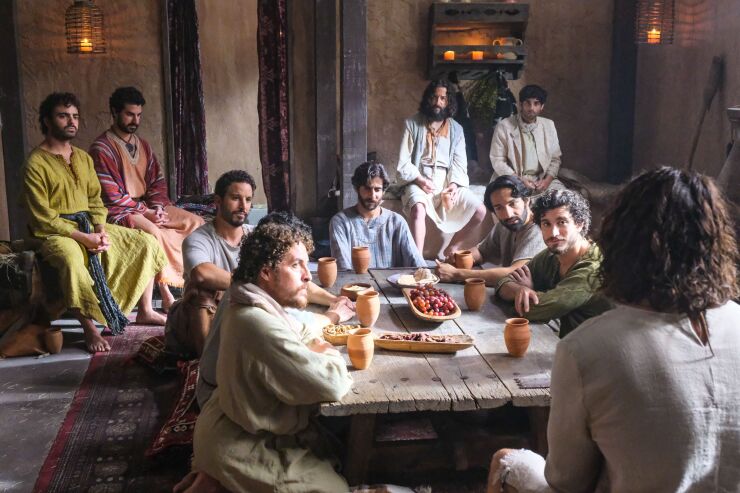 Penggambaran Yesus dan murid-murid-Nya
Sumber gambar: The Chosen, Angel Studios
Yesus murah hati.
Tetapi Yesus menoleh ke belakang. Ia melihat, bahwa mereka mengikut Dia lalu berkata kepada mereka: "Apakah yang kamu cari?" Kata mereka kepada-Nya: "Rabi (artinya: Guru), di manakah Engkau tinggal?" Ia berkata kepada mereka: "Marilah dan kamu akan melihatnya." Mereka pun datang dan melihat di mana Ia tinggal, dan hari itu mereka tinggal bersama-sama dengan Dia; waktu itu kira-kira pukul empat.
(Yohanes 1:38-39)
Tidakkah kita berfikir bahawa Yesus tahu jawapannya apabila Dia bertanya "Apakah yang kamu cari?" (ayat 38). Dia menggunakan soalan itu untuk memulakan perbualan, kemudian menjemput sekumpulan kecil orang untuk "datang dan lihat" (ayat 39) dan bukannya panggilan segera untuk menggugurkan kerja semasa mereka dan mengikut-Nya. Yesus menggunakan tenaga dan harta benda-Nya untuk membina suasana kasih sayang, kepercayaan, dan menerima untuk menjalinkan perhubungan.
2. Berniat
Berniat adalah melakukan sesuatu dengan sengaja. Jika anda mempunyai niat untuk melabur, anda akan melakukan usaha wajar atas dana, syarikat, dll. yang anda melabur. Begitu juga, apabila ia berkaitan dengan orang lain, adalah penting untuk mengenali orang itu, memahami kehidupannya, supaya anda dapat mengenal pasti cara menambah nilai baginya.
Yesus jelas menyatakan maksud-Nya kepada murid-murid-Nya. Markus 1:17, "Yesus berkata kepada mereka: 'Mari, ikutlah Aku dan kamu akan Kujadikan penjala manusia.'". Jika kita memerhatikan konteksnya, Yesus terlebih dahulu mengunjungi tempat di mana keberadaan murid-murid-Nya, untuk menjalinkan hubungan sebelum menyatakan niat-Nya. Anda juga boleh berbuat demikian kepada kehidupan individu yang anda ingin labur. Adalah penting untuk menyatakan dengan jelas niat anda, sama ada untuk mengembara bersama dalam kehidupan, membaca Alkitab bersama atau beribadah bersama.
Yesus, dengan sengaja, menunjukkan kepada murid-murid-Nya siapa itu Tuhan (Yohanes 14) dan membina komuniti penuh kasih sayang dan kepercayaan supaya tatkala murid-murid tersebut belajar, sama ada berjaya atau gagal, terdapat ruang rahmat untuk mereka kembali semula.
3. Sedikit-sedikit, Lama-lama Membukit (Mulakan Secara Kecil)
Apabila anda tidaklah begitu berada, anda mulakan secara kecil.
Petua praktikal, gunakan apa yang sedia ada:
● Masa, kita semua mempunyai 43,200 minit dalam sebulan.
Bolehkah anda meluangkan 60 minit sebulan (0.001%) untuk bertemu dengan seseorang untuk bersembang tentang kehidupan, dan akhiri dengan berdoa untuk satu sama lain?
Bolehkah anda meluangkan masa setengah jam selepas gereja pada hari Ahad untuk bertemu seseorang yang kesepian?
Pertimbangkan untuk menggunakan waktu makan tengah hari anda untuk memberi dorongan kepada rakan sekerja dan mengembangkan hubungan anda?
● Ruang
Menjemput seseorang ke ruang kediaman anda
Mengundang seseorang memasuki kalangan rakan, komuniti anda
● Iman
Berdoa dengan percaya untuk keperluan yang anda dapat tahu tentang dan ikuti dengan susulan
Bermurah hati dengan dorongan
● Pengalaman peribadi
Kongsikanlah tentang pengalaman Tuhan anda
Kenalpasti seseorang yang menghadapi dugaan yang sama seperti yang anda hadapi
Apakah kelebihan strategi Yesus melabur secara berhubung dalam beberapa orang sahaja? Ia menghasilkan perhubungan yang mendalam, nyata, bermakna dan memberi impak yang berlipat ganda dari generasi ke generasi.
BAGI MEREKA YANG TERSOAL-SOAL:
"Apa faedahnya untuk saya?"
Apakah faedahnya apabila anda membeli saham atau melabur? Anda percaya bahawa tiba masanya, dana akan berkembang. Tetapi adakah anda benar-benar tahu apa akan berlaku di masa depan? Anda pasti membuat keputusan berdasarkan rekod dan trend masa lalu. Mengapa tidak cuba berbuat demikian dengan melabur dalam kehidupan orang? Lagipun, rekod prestasi Yesus sempurna dan Firman-Nya pasti tidak akan mengecewakan kita.
Intipati menjadi pengikut Yesus adalah untuk yakin bahawa hidup ini bukan sekadar untuk kepentingan diri sahaja.
Lalu Yesus berkata kepada murid-murid-Nya: "Setiap orang yang mau mengikut Aku, ia harus menyangkal dirinya, memikul salibnya dan mengikut Aku. Karena barangsiapa mau menyelamatkan nyawanya, ia akan kehilangan nyawanya; tetapi barangsiapa kehilangan nyawanya karena Aku, ia akan memperolehnya. Apa gunanya seorang memperoleh seluruh dunia tetapi kehilangan nyawanya? Dan apakah yang dapat diberikannya sebagai ganti nyawanya?
(Matius 16:24-26)
---
"Orang itu terlalu berbeza daripada saya."
Jika benar-benar tiada titik persamaan atau terdapat kesukaran besar (contohnya, konflik berterusan), bincanglah dengan pemimpin gereja yang anda kenali untuk mendapatkan nasihat. Jangan lupa menghadap Tuhan. Selain itu, ingatlah bahawa kita juga pernah menjadi orang yang paling menyusahkan, namun Tuhan sentiasa menghulurkan rahmat dan kasih sayang kepada kita. Berdoa dan mohonlah Tuhan menganugerahkan hati serta keupayaan-Nya untuk menghulurkan rahmat.
---
"Saya tiada masa"
Sesetengah daripada kita memang bergelut mencari sebarang masa tambahan akibat jadual kita yang amat padat. Terdapat dua pandangan yang boleh kita ambil:
Pertama, kita masih boleh meluangkan masa tetapi ini melibatkan pengorbanan - mengubah jadual kerana berpendapat bahawa pelaburan dalam kehidupan orang adalah berfaedah dan disebabkan itu, perkara lain perlu diketepikan.
Kedua, kita boleh menebus masa tersebut. Efesus 5:15-16, "Karena itu, perhatikanlah dengan saksama, bagaimana kamu hidup, janganlah seperti orang bebal, tetapi seperti orang arif, dan pergunakanlah waktu yang ada, karena hari-hari ini adalah jahat." Dalam tempoh sembilan jam sehari yang anda ada bersama rakan sekerja atau bersembang petang bersama rakan-rakan, bersedia dan prihatin untuk melihat peluang yang Tuhan kurniakan supaya anda dapat memberkati orang.
---
"Di manakah pelaburan ini berakhir?"
Pendek kata, pelaburan sedemikian tidak akan berakhir. Walau bagaimanapun, ia akan berubah mengikut masa. Ambil ibu bapa sebagai contoh. Pelaburan ibu bapa ke dalam kehidupan anak-anak mereka tidak berakhir, tetapi ia berbeza pada setiap peringkat kehidupan. Begitu juga, apabila kehidupan orang yang kita labur itu makin matang secara rohani dan dalam hubungan dengan gereja, sifat pelaburan kita mungkin kelihatan berbeza tetapi pelaburan itu tidak akan berhenti.
---