May 06, 2022
Watershed Moments by the Word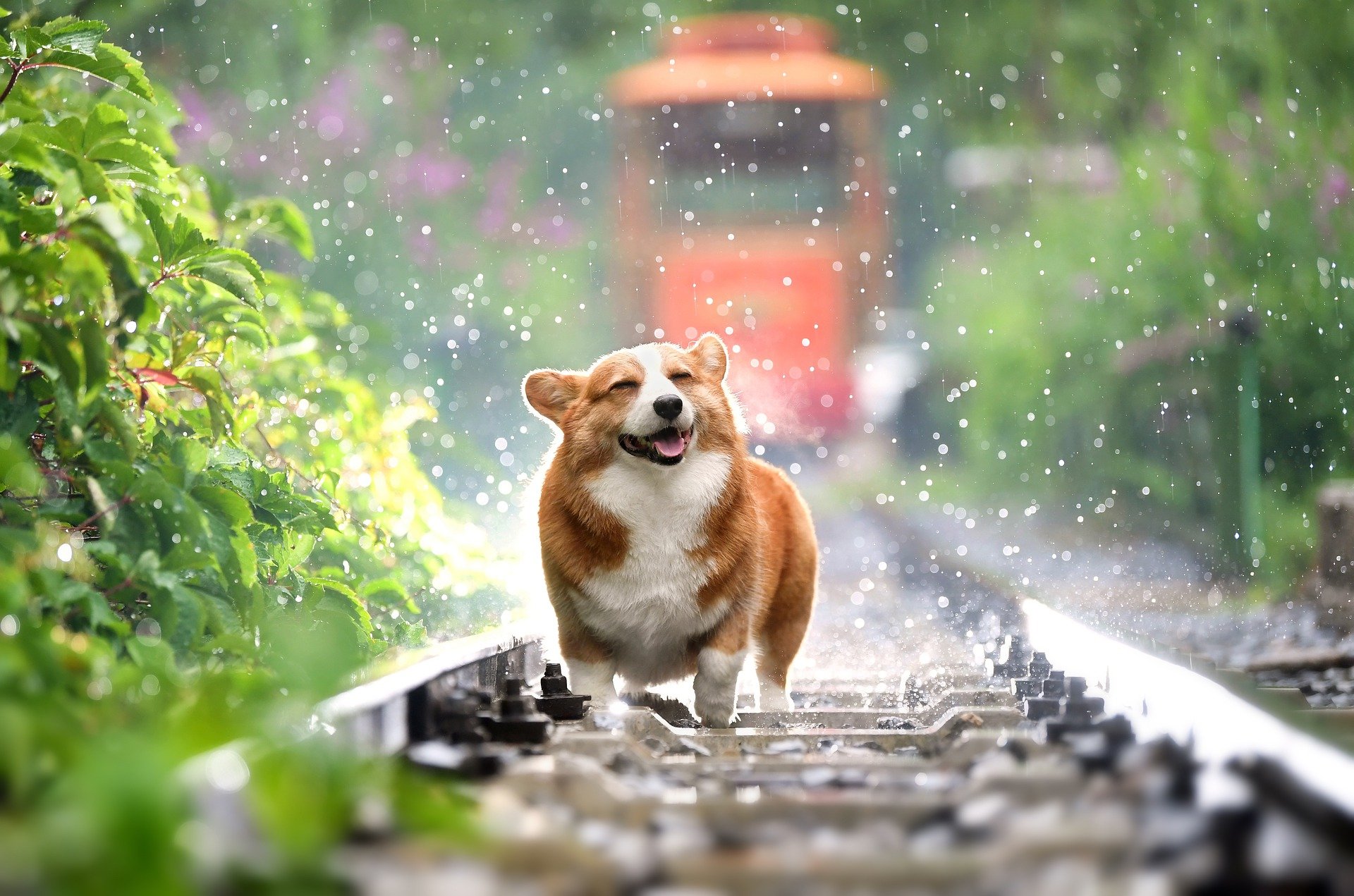 "The rain and snow come down from the heavens and stay on the ground to water the earth. They cause the grain to grow, producing seed for the farmer and bread for the hungry. It is the same with my word. I send it out, and it always produces fruit. It will accomplish all I want it to, and it will prosper everywhere I send it." Isaiah 55:10-11 NLT
Using the illustration of the water cycle, the LORD shows the essential principle that His word shall not return to HIM void, but it shall accomplish what He pleases.
Rain and snow come down from heaven, and do not return before serving their purpose on earth (they water the earth, and make it bring forth growth). The rain and snow eventually do return to heaven, but not before accomplishing their purpose on earth.
Likewise, God's word does not return to Him void. Instead, it always fulfills His purpose on earth. His word always has something to accomplish. When God speaks, He speaks to accomplish a purpose.
God's word brings forth fruit.
God's word always succeeds, and always fulfills God's purpose.
The word of the LORD has power, and it never fails in His intended purpose
The Word of God, as we read in Hebrews 4:12 is "alive and powerful"
For the word of God is alive and powerful. It is sharper than the sharpest two-edged sword, cutting between soul and spirit, between joint and marrow. It exposes our innermost thoughts and desires. Heb. 4:12 NLT
When God's truth is read, spoken, studied, preached, reflected upon, and obeyed…
it changes individual lives. It transforms lives. It alters relationships.
It renews families.
God's word "always produces fruit."
The more we allow the word of God in Scripture fill our minds and hearts & allow it to guide our daily living…
> the more we will be successful,
> the more we see ourselves being blessed spiritually, financially, emotionally, mentally, and physically.
Often times, the Scripture will speak to us and be a watershed moment in our lives. (What is a watershed moment? A moment which is the turning point of your life. It cannot be forgotten. It remains a reference point all your life.)
Our daily meditation upon God's word will have an impact in our lives.
The more we reflect upon the truth of God, the more we will be changed, becoming more like Jesus.
When we go through times of spiritual dryness, unfruitfulness, challenges, discouragement, burdens, troubles, worries, anxieties – know that God's word will give you the faith, hope, inspiration, assurance and help that you need.
Take courage from the promise of God in Isaiah: "It is the same with my word. I send it out, and it always produces fruit. It will accomplish all I want it to, and it will prosper everywhere I send it."
QUESTIONS FOR REFLECTION:
As for our part to obey the Word and be fruitful, allow me to ask you…
How has the Word of God made a difference in your life?
Was there a time when the Word of God brought a blessing to you or a deep sense of conviction in you?
What is one thing God saying to you today?
---
听从神的话语,多结果实
"雨雪怎样从天上降下来,不再返回天上,却灌溉大地,使地上的植物发芽结实,使撒种的有种子,吃的人有粮食;从我的口所出的话也必这样,必不徒然返回我这里,却要作成我所喜悦的,使它在我差遣它去作的事上必然亨通。"(以赛亚书 55:10-11)
希伯来书告诉我们,因为神的道"是活的,是有效的"(希伯来书 4:12)
因为神的道是活的,是有效的,比一切两刃的剑更锋利,甚至可以刺入剖开魂与灵,关节与骨髓,并且能够辨明心中的思想和意念。(希伯来书 4:12)
当我们阅读、谈论、研究、宣讲、反思并遵行神的真理,我们的生命便得以改变,关系得以修复,家庭得以更新。
神的话语"总是结出果实"。
当我们更多地让圣经神的话语充满思想和心灵,引导日常生活,生命就能得胜。我们灵命、财物、情感、心理和身体都得祝福。
然而,这不表示每当我们阅读经文时都会经历生命分水岭。(什么是分水岭?分水岭或分水线是分隔两个河流的高地或高岭。可引申为我们生命的转折点。直到生命尽头,它不能遗忘,岁月流逝,它还历历在目。它是你人生的参考点,生命的塑造时刻)。
每一天灵修,我们默想神的话语,他的话语潜移默化地塑造我们。随着时间推移,当我们更多反思神话语的真理,生命逐渐被改变,变得更像耶稣。
每当我经历灵里枯竭,面临挑战,心灰意冷,负担沉重,麻烦缠身,忧愁焦虑时,偶尔会怀疑神的话语是否还在我的生命里工作。
朋友,我们很轻易产生疑虑。
但从以赛亚书神的应许中得到鼓励。"从我的口所出的话也必这样,必不徒然返回我这里,却要作成我所喜悦的,使它在我差遣它去作的事上必然亨通。"(以赛亚书 55: 11)
反思题:
各位,至于我们如何顺服神的话语,请允许我问几个问题……
神的话语如何改变你的生命?
你是否把神的话语当成博物馆里的摆设、古董?
你是否曾经经历神的话语祝福你,或者感动你?
今天神对你说的话,其中一项是什么?
祷告:
主啊,我们感谢你今天的话语。你的话语强而有力,能带来改变。你的话语给我们带来真理、引导、盼望和异象。当我们思想你的话语,我们就变得更像你。这是多么振奋人心!
亲爱的主,愿你的话语渗透我们的生命。让我们思考,默想,顺服,并与人分享你的话语。你的话语改变我们,愿我们参与你的工作改变我身边的人。不论在家庭或职场,不论在教会或是社区,愿你的话语引导我们,成为你更新他人生命的使者。
让你的话语在我们的生命里播种耕耘,硕果累累。愿你的话语使我们成为耶稣基督多结果实的门徒。阿门。
---
BERBUAH … MELALUI MENTAATI FIRMAN TUHAN
"Sebab seperti hujan dan salju turun dari langit dan tidak kembali ke situ, melainkan mengairi bumi, membuatnya subur dan menumbuhkan tumbuh-tumbuhan, memberikan benih kepada penabur dan roti kepada orang yang mau makan, demikianlah firman-Ku yang keluar dari mulut-Ku: ia tidak akan kembali kepada-Ku dengan sia-sia, tetapi ia akan melaksanakan apa yang Kukehendaki, dan akan berhasil dalam apa yang Kusuruhkan kepadanya." Yesaya 55:10-11
Firman Tuhan, seperti yang kita baca dalam Ibrani, "hidup dan berkuasa" (Ibr 4:12).
Sebab firman Tuhan hidup dan kuat. Ia adalah lebih tajam daripada pedang bermata dua mana pun; ia menusuk amat dalam sampai memisahkan jiwa dan roh, sendi-sendi dan sumsum; ia sanggup membedakan pertimbangan dan pikiran hati kita. Ibr 4:12
Apabila kebenaran Tuhan dibaca, dikata, dipelajari, dikhutbahkan, direnungi, dan ditaati, Ia mengubah kehidupan individu-individu. Ia mengubahkan perhubungan-perhubungan. Ia memperbaharui keluarga-keluarga.
Firman Tuhan "selalu menghasilkan buah."
Semakin kita mengizinkan Firman Tuhan dalam Injil memenuhi fikiran dan hati kita, semakin kita membiarkan ia membimbing kehidupan seharian kita, semakin kita akan berjaya, semakin kita melihat diri kita diberkati secara rohani, kewangan, emosi, mental dan fizikal.
In tidak bermakna bahawa setiap masa kita membaca Injil akan menjadi detik perubahan hidup kita. (Apa dia detik perubahan hidup itu? Ianya adalah titik perubahan kehidupan kita. Ia tidak boleh dilupakan dan kekal segar sehingga nafas terakhir, walau seberapa jumlah tahun yang telah berlalu. Ia tetap menjadi titik rujukan sepanjang hidupmu dan dalam satu cara, seluruh kehidupan dibina di sekitar detik tektonik ini.)
Selalunya, meditasi seharian kita atas Firman Tuhan akan mempunyai kesan yang sederhana, mungkin juga yang tidak terkelihatan. Tetapi, lama kelamaan, semakin kita merenungi kebenaran Tuhan, semakin kita akan berubah, menjadi lebih seperti Yesus.
Bila saya lalui masa kekeringan rohani, cabaran, keputus-asaan, beban, cobaan, kerisauan, kekhuatiran, saya kadang-kala tertanya-tanya sama ada Firman Tuhan adalah aktif dalam kehidupan saya.
Saudara-saudari, memang senang untuk meragui.
Tetapi ambillah galakan dari janji Tuhan dalam Yesaya, "demikianlah firman-Ku yang keluar dari mulut-Ku: ia tidak akan kembali kepada-Ku dengan sia-sia, tetapi ia akan melaksanakan apa yang Kukehendaki, dan akan berhasil dalam apa yang Kusuruhkan kepadanya."
SOALAN-SOALAN UNTUK RENUNGAN
Dalam tanggungjawab kita untuk mentaati Firman Tuhan, izinkan saya untuk bertanya kamu yang sedang mendengar …
Bagaimanakah Firman Tuhan telah membuat perbezaan di dalam kehidupan kamu?
Adakah kamu menganggap Firman Tuhan seperti benda berharga di dalam muzium?
Adakah pada suatu ketika dahulu Firman Tuhan membawa berkat kepada kamu ataupun terdapat rasa keyakinan yang mendalam?
Apakah suatu perkara yang Tuhan sedang berkata kepada kamu hari ini?
DOA
O Tuhan, betapa kami berterima kasih kepadaMu atas FirmanMu hari ini. FirmanMu berkuasa dan berupaya untuk mengubah. FirmanMu memberi kebenaran, bimbingan, harapan, dan visi. Semakin kita merenungi FirmanMu, semakin kita akan berubah menjadi lebih sepertiMu. Betapakah bahagianya!
Biar FirmanMu meresap ke dalam kehidupan kami, ya Tuhan. Biarlah kami memikirkannya, merenungkannya, mentaatinya, dan mengongsikannya dengan orang lain. Juga, bila FirmanMu mengubah kami, biar kami menjadi sumber perubahan di dunia baik di dalam keluarga kami ataupun di tempat kerja kami, baik di Gereja mahupun didalam komuniti, biar FirmanMu membimbing kami menjadi agen pembaharuan.
Biar FirmanMu menghasikan di dalam kehidupan kami hasil penuaian yang melimpah untukMu. Biar FirmanMu menyebabkan kami menjadi umat percaya yang berbuah dalam Yesus Kristus. Amin.