October 30, 2023
In the Heart of Taman Negara
Royal Rangers Annual Camp 2023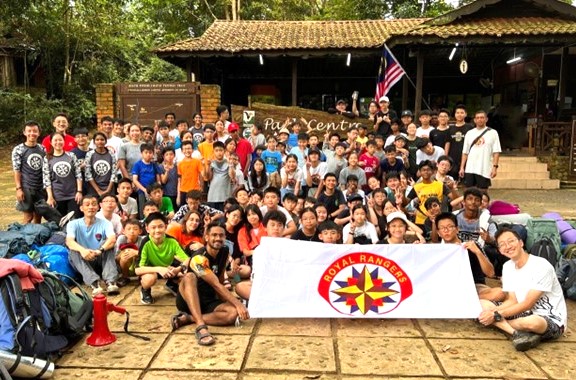 The 2023 Royal Rangers Annual Camp was held in the pristine wilderness of Kuala Tahan, Taman Negara, from 31 August – 2 September 2023. A total of 113 Rangers and commanders attended the event.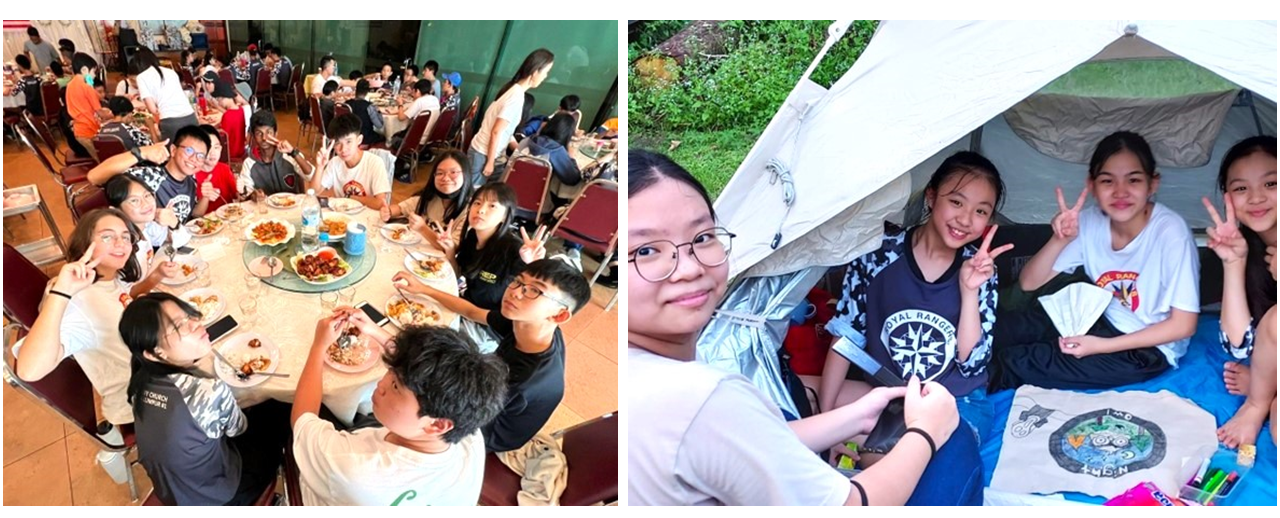 ​
DAY 1
The camp began with an early departure from the Calvary Convention Centre at 7.45am. After a delightful lunch stop in Jerantut town, participants arrived at Kuala Tahan by 2pm. They quickly set up their tents and formed patrols, each tasked with creating a skit for the upcoming Council of Fire.

As the sun set, the Rangers engaged in a time of devotion, reflecting on their spiritual journey. Later, they embarked on a mesmerising night hike in the lush forests of Taman Negara, where they encountered snakes and other night creatures, marvelled at the stars, and witnessed the beauty of God's creation.
DAY 2
The day began with a devotion led by Council Chairman David Peter. The Rangers gathered for a hearty buffet breakfast at Mutiara Resort's restaurant, in preparation for an action-packed day.

After breakfast, the group embarked on an exciting boat ride to Lata Berkoh, where they swam and had a good fellowship. For lunch, the Rangers had a unique experience: they were given food rations and instructed to cook by the river, honing their cooking skills and teamwork.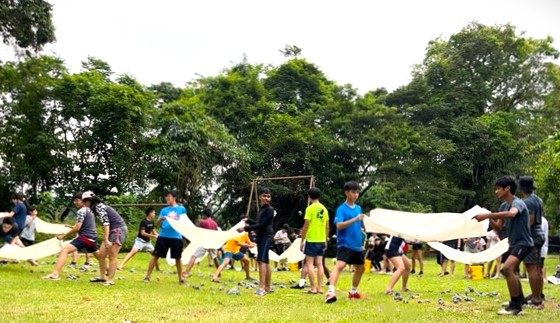 ​

​
In the evening, the campers competed in tele-match games. The day concluded with a delectable buffet dinner followed by the much-anticipated Council of Fire, where each patrol presented their skits aligned with the camp's theme, "Empowered".
Pastor Michael Loon, our Youth Pastor, delivered a powerful and relatable message, inspiring all attendees to embrace the empowerment of the Holy Spirit in their lives.
DAY 3
On the final day, after a hearty buffet breakfast, the Rangers embarked on a canopy walk, experiencing the majesty of Taman Negara from a whole new perspective. Upon their return, they broke camp and prepared for the journey home.
Before leaving for Kuala Lumpur, the group enjoyed a delightful lunch at the floating restaurant at the Kuala Tahan jetty, savouring the last moments of their adventure.
This Royal Rangers Annual Camp was a success, with everyone returning home safely. The Rangers grew physically, mentally, spiritually and socially as they worked together in their respective patrols. The camp served to strengthen our relationship with God and to be 'Empowered' by His wisdom.
The participants left Taman Negara with a newfound sense of strength and purpose, ready to face the challenges of the world with unwavering faith, and a deep appreciation for the natural world. As Royal Rangers, we continue to uphold our mission of developing the next generation of Christlike leaders.