August 04, 2022
Celebrate!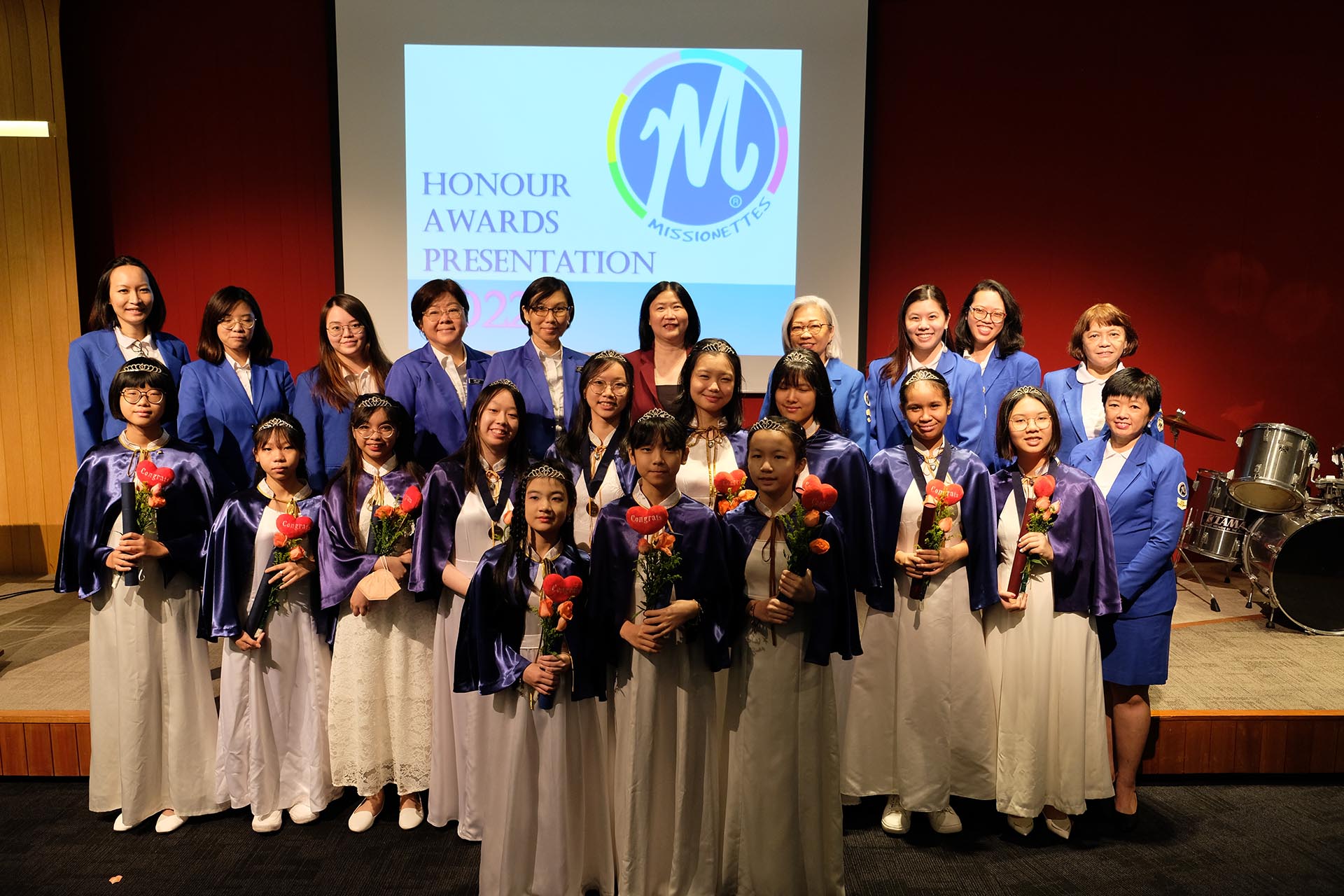 Sponsors rejoicing together with the Honour Girls
It was a great testament of God's faithfulness that the Missionettes was able to hold the crowning ceremony on Sunday, 5 June 2022 to celebrate the Honour girls' achievements together with their families and the Sponsors instrumental in mentoring them over the years.
It was a joyous occasion for 12 girls from the STARS, Friends and Girls Only Club who fulfilled the requirements and achieved the maximum number of badges for their respective club level. The Honour Awards recipients are as follows:
Honour STARs: Joanna Oh, Rhema Shyan Lee, and Thor Yue Le
Friends Graduates: Angie Wong, Vianna Tan, and Lady Cassandra De Leon
Girls Only Graduates: Jessie Goh, Jilian Lai, Joyce Tan, Pamela Asha Xavier, Rayna Lye, and Tiffany Chiu
In addition, four of the Girls Only Graduates viz. Jessie, Jillian, Pamela and Rayna were awarded the Bronze Medal of Honour. The Bronze Medal of Honour is an award that is given to a girl who has attained the honour level of achievement for three Missionettes Clubs excluding Rainbows.
Despite it being a short celebration, it was nonetheless memorable as it was our first batch of Honour girls following the resumption of physical classes after close to two years of online meetings. God is faithful and we are grateful for His continual work in the lives of the girls.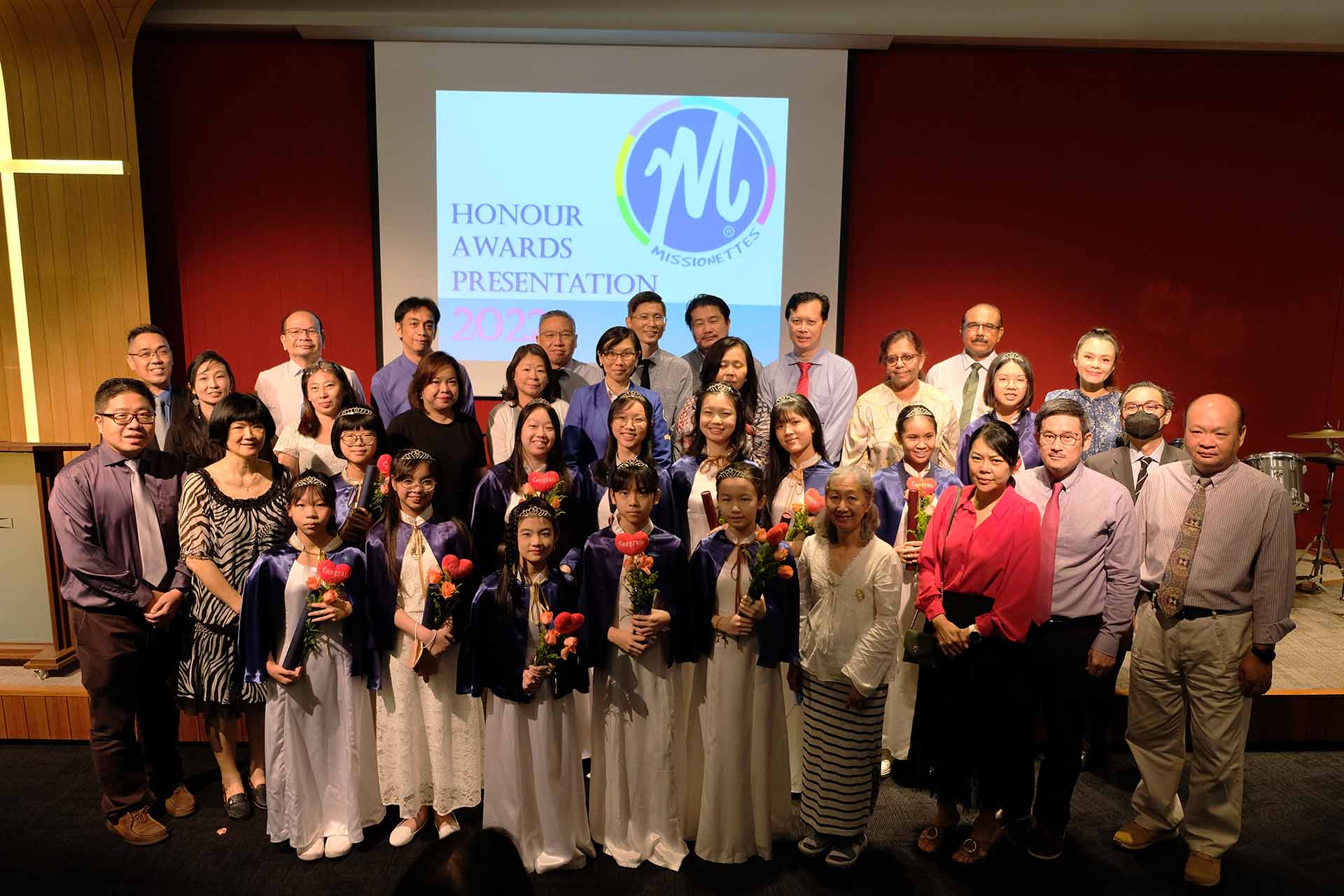 Honour Girls with proud parents
---
Missionettes is for girls aged from three to seventeen, and boys from three to five years. Join us on Sundays, 11am at Calvary Convention Centre. For more information, click here or call 03-8999 5532 ext. 416.